Stock Market Today: Dow Dives 1,008 Points as Powell Speech Rattles Markets
The Fed chief took the stage in Jackson Hole, Wyoming, today and confirmed the central bank's commitment to fighting inflation.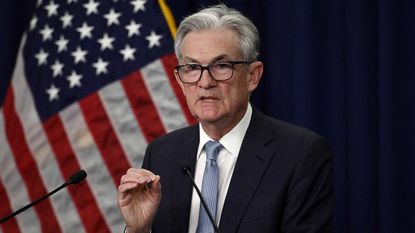 (Image credit: Getty Images)
Stocks took a plunge Friday as a favorable reading on inflation did little to offset the hawkish tone struck by Fed Chair Jerome Powell in a much-anticipated speech.
Ahead of the opening bell, data from the Commerce Department showed that the personal consumption expenditures (PCE) index – the Fed's preferred measure of inflation that tracks consumer spending – was up 6.3% year-over-year in July, slower than the 6.8% rise seen in June. On a month-over-month basis, the index fell 0.1%. Core PCE, which excludes volatile energy and food prices, was up 4.6% year-over-year and 0.1% month-over-month – both figures below what was reported last month and what economists' were expecting.
But one or two data points does not make a trend, as Powell indicated in his mid-morning speech at the central bank's annual symposium in Jackson Hole, Wyoming. "While the lower inflation readings for July are welcome, a single month's improvement falls far short of what the Committee will need to see before we are confident that inflation is moving down," Powell said, while signaling that more rate hikes are needed to bring inflation down. And while these efforts will likely cause "some pain to households and businesses" as hiring and spending slow, "a failure to restore price stability would mean far greater pain," he added.
Subscribe to Kiplinger's Personal Finance
Be a smarter, better informed investor.
Save up to 74%
Sign up for Kiplinger's Free E-Newsletters
Profit and prosper with the best of expert advice on investing, taxes, retirement, personal finance and more - straight to your e-mail.
Profit and prosper with the best of expert advice - straight to your e-mail.
"The speech frankly tilled little new ground, acting more as a cudgel against those looking for a fast pivot, a blink or rate cuts in 2023," says Douglas Porter, chief economist at BMO Capital Markets. "Arguably the most telling line from Powell's remarks was: 'The historical record cautions strongly against loosening policy prematurely.' In a nutshell, Powell pounded the theme home that there is still work to be done and the job will take time."
"Continuous inflationary risks dwarf the recent indicators of an impending economic slowdown," says Johan Grahn, head of ETF Strategy at investment management firm AllianzIM. The Fed chair had to remain steadfast in his hawkish stance during today's speech, given his "previous comments about the Fed's unconditional commitment to preventing a transition into an inflationary regime," Grahn adds.
Sign up for Kiplinger's FREE Investing Weekly e-letter for stock, ETF and mutual fund recommendations, and other investing advice.
Investors hit the exits en masse after Powell's speech. All 11 sectors ended the day in the red, with technology (-4.3%) suffering the biggest losses. As for the major indexes, the Nasdaq Composite plummeted 3.9% to 12,141, the S&P 500 Index slumped 3.4% to 4,057, and the Dow Jones Industrial Average surrendered 3.0% to end at 32,283.
"Market movements are still dominated by interest rate moves and expectations," says Tim Courtney, chief investment officer at investment advisory firm Exencial Wealth Advisors. "Obviously, this speech usually commands attention but even more so this year because of the moves higher in rates. While there are questions like: Are we in recession? Where are the earnings? Are we fixing supply chains? What is consumer spending looking like?, the dominating concern is what interest rates are doing next."
Other news in the stock market today:
The small-cap Russell 2000 gave back 3.3% to 1,899.
U.S. crude futures rose 0.6% to settle at $93.06 per barrel.
Gold futures fell 1.2% to finish at $1,749.80 an ounce.
Bitcoin shed 4.5% to $20,648.69. (Bitcoin trades 24 hours a day; prices reported here are as of 4 p.m.)
Dell Technologies (DELL) plummeted 13.5% after the personal computer maker reported earnings. In its second quarter, Dell reported higher-than-expected earnings of $1.68 per share, though revenue of $26.4 billion fell just short of analysts' consensus estimate. "Despite well-known PC weakness, selling prices improved on better commercial mix while supply chain execution helped support backlog reduction (now normalized)," says CFRA Research analyst Angelo Zino (Buy). "ISG backlog, mainly servers, remains elevated due to a shortage of components (e.g., power supplies). We do expect component costs to come down and logistic expenses to decline, which could support margins but also put downward pressure on pricing. We continue to find DELL's valuation attractive and like its improving financial position." Looking ahead, fellow PC maker HP (HPQ, -8.9%) is one of the headliners on next week's earnings calendar.
How Does Your Broker Stack Up?
Days like today can test an investors' resolve, but it's important to practice patience. "Because we don't know how high the Federal Reserve plans to hike interest rates, investors should be prepared for more volatility through year-end and into 2023," says Robert Schein, chief investment officer of financial services company Blanke Schein Wealth Management. "Investors should continue to assess their personal risk tolerance, adjust their portfolio allocation as needed, and reconsider their investment objectives in light of elevated volatility."
Here at Kiplinger, we feature lists made up of our favorite mutual funds and the best cheap ETFs that help investors identify quality investment products. But it's also important for investors to make sure they have the best broker to meet their needs. Different brokerage firms take varying approaches, from the fees they charge to the tools, research, choices and customer service they offer. Take a look at our latest rankings for the major brokerages (and the best small online brokers) to see which one is right for you.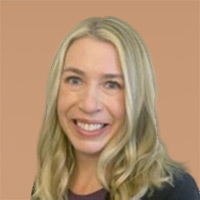 Contributing Editor, Kiplinger.com
With over a decade of experience writing about the stock market, Karee Venema is an investing editor and options expert at Kiplinger.com. She joined the publication in April 2021 after 10 years of working as an investing writer and columnist at Schaeffer's Investment Research. In her previous role, Karee focused primarily on options trading, as well as technical, fundamental and sentiment analysis.