Stock Market Today: Thursday's Rally Wasn't Perfect But Stuck the Landing
An early afternoon swoon caused some stomachs to churn Thursday, but stocks finished solidly in the black as economic data continued to heat up.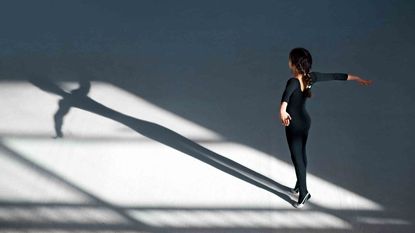 (Image credit: Getty Images)
That was quite the headfake.
Thursday morning brought about a pair of reports confirming the same inflationary worries that yesterday's consumer price index report did – and stocks zigged and zagged throughout the day before finishing broadly higher.
The Labor Department reported that April's producer price index (PPI) reading jumped 0.6% month-over-month to eclipse forecasts; year-over-year, it grew by 6.2%, marking the fastest jump in wholesale prices since the data first started being tracked in 2010.
Subscribe to Kiplinger's Personal Finance
Be a smarter, better informed investor.
Save up to 74%
Sign up for Kiplinger's Free E-Newsletters
Profit and prosper with the best of expert advice on investing, taxes, retirement, personal finance and more - straight to your e-mail.
Profit and prosper with the best of expert advice - straight to your e-mail.
"Given the recent increases in commodity prices, imported inflation, and the tailwind from the past dollar depreciation, we expect input costs feeding into domestic producer prices to put upside pressure on the PPI over the coming months," says Barclays economist Pooja Sriram. "We think the continued acceleration in imported and producer prices is consistent with our view that core goods CPI will remain strong this year and continue to outperform its historical trend of the past three decades."
Meanwhile, unemployment-benefits applications for the week ended May 8 came in at a pandemic-era low 473,000 – down from 507,000 and better than the 490,000 expected.
Michael Reinking, senior market strategist for the New York Stock Exchange, pointed out other factors in the markets' favor, including interest rates failing to move higher after the data releases, as well as moves lower in the commodity markets.
Sign up for Kiplinger's FREE Investing Weekly e-letter for stock, ETF and mutual fund recommendations, and other investing advice.
"If there is any follow through, this will help to ease some of the inflation concerns," he says.
The Nasdaq Composite (+0.7% to 13,124) snapped a three-day skid in dramatic fashion, with its early-day rally slumping into negative territory by mid-afternoon before recovering into the close. The Dow Jones Industrial Average (+1.3% to 34,021) and S&P 500 (+1.2% to 4,112) shook off quick swoons of their own to finish solidly higher.
Other action in the stock market today:
The small-cap Russell 2000 was bludgeoned to the tune of 3.3% to close at 2,135.
Meme stocks were back in focus today, with AMC Entertainment Holdings (AMC, +23.7%) soaring after the movie theatre operator said it raised roughly $428 million from selling 43 million shares at an average price of $9.98 each. And it's possible the magnitude of today's pop was due to a short squeeze; Twitter users certainly thought so, given that #AMCSqueeze trended today. The "YOLO" trade spread to the original Reddit, too, with GameStop (GME, +13.6%) getting a solid halo lift from AMC.
Tesla (TSLA, -3.1%) slid after CEO Elon Musk tweeted to say the electric car company would no longer be accepting Bitcoin as a payment for vehicles, due to the "rapidly increasing use of fossil fuels" used in mining the cryptocurrency. Musk also said TSLA will not be selling any Bitcoin until it moves until a more environmentally friendly mining alternative is found. The news dragged on Bitcoin, which fell 10.9% to $48,622.70. (Bitcoin trades 24 hours a day; prices reported here are as of 4 p.m. each trading day.)
U.S. crude oil futures came back to earth, dropping 3.4% to $63.82 per barrel.
Gold futures managed to scratch out a 0.1% gain to $1,824.00 per ounce.
The CBOE Volatility Index (VIX) retreated, falling 15.6% to 23.29.
Discounts on the Horizon?
A little light through the trees? Absolutely. Out of the woods? Let's wait and see.
David Keller, chief market strategist at StockCharts.com, says of the market's movements of late, "The weakness in technology and consumer discretionary names here suggests higher probability of further downside.
"If the S&P 500 breaks its 50-day moving average (an important chart-based metric measuring the average price of the past 50 days), currently around 4,055, I would expect at least another 5% lower, which would take the benchmark down to its low from late March."
If there is more tumult to come, there are plenty of ways to prepare for it.
In some cases, it makes sense to jettison higher-risk holdings that volatility tends to punish the most. It can pay to get defensive, too. So-called buffered ETFs, for instance, are an emerging tool that can help absorb some of the blow of stock-market losses.
But some investors consider themselves optimistic opportunists, viewing short-term discounts as a chance to enter new positions or double down on what they've got. And what better place to start than the Nasdaq, which is underperforming this year and might still have more pain to come?
If you do decide to dip-buy the tech-heavy index, consider starting with our list of top Nasdaq picks at the moment – a group of 11 stocks that looks a world apart from what Wall Street favored mere months ago.
Kyle Woodley is the Editor-in-Chief of Young and The Invested, a site dedicated to improving the personal finances and financial literacy of parents and children. He also writes the weekly The Weekend Tea newsletter, which covers both news and analysis about spending, saving, investing, the economy and more.
Kyle was previously the Senior Investing Editor for Kiplinger.com, and the Managing Editor for InvestorPlace.com before that. His work has appeared in several outlets, including Yahoo! Finance, MSN Money, Barchart, The Globe & Mail and the Nasdaq. He also has appeared as a guest on Fox Business Network and Money Radio, among other shows and podcasts, and he has been quoted in several outlets, including MarketWatch, Vice and Univision. He is a proud graduate of The Ohio State University, where he earned a BA in journalism.
You can check out his thoughts on the markets (and more) at @KyleWoodley.