The 12 Best REITs for the Rest of 2022
Resilient real estate stocks are an apt choice amid heightened inflation and market uncertainty. These are 12 of the best REITs to hold in the second half of 2022.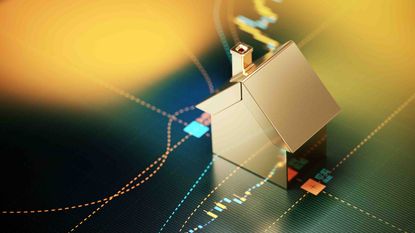 (Image credit: Getty Images)
Real estate investment trusts (REITs) offer investors a way to insulate their portfolios against rampant inflation.
REITs own properties and the value of their real estate appreciates with inflation. In addition, leases offered by real estate investment trusts are typically structured to allow for frequent rent hikes. Many of the best REITs for the rest of 2022 will likely be those that have rent increases tied to the consumer price index (CPI), allowing their income to keep pace with sizzling inflation.
Even better, since REITs are required by law to distribute the majority of their earnings to investors, these rent increases are often passed along directly to investors in the form of higher dividends.
Despite the real estate sector's inflation-resistant characteristics, REITs have so far followed the trajectory of the broader stock market this year and are down more than 24% after being one of the top-performing S&P 500 sectors last year.
However, this decline in sector valuations may offer a great time for income-oriented investors to load up on rich REIT dividends. At present, the S&P 500 Real Estate sector yields 2.5%; well above the 1.6% yield currently available from the S&P 500 Index. Plus, there are numerous high-quality REITs delivering better than 2.5% yields – as well as those flaunting fast-growing dividends.
With that in mind, here are 12 of the best REITs for the rest of 2022. These names stand out because of generous yields, steadily growing dividends, exceptional resilience in the face of inflation, or, in most cases, a combination of these attributes.
Data is as of June 14. Dividend yields are calculated by annualizing the most recent payout and dividing by the share price. Stocks listed in reverse order of yield.
Contributing Writer, Kiplinger.com
Lisa currently serves as an equity research analyst for Singular Research covering small-cap healthcare, medical device and broadcast media stocks.