16 Best Sector Funds to Invest in Now
Jump on a trend or fine-tune your portfolio strategy with these targeted industry plays.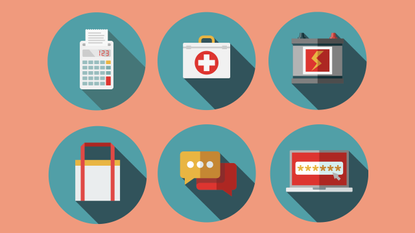 (Image credit: iStock)
Look at the stock fund performance rankings for almost any time frame—one year, 10 years or any calendar year—and a handful of sector funds, which concentrate on a single industry or slice of the economy, will pepper the top of the list. In 2019, for instance, seven sector funds—including Fidelity Select Semiconductors, with a 64.5% return—ranked among the 10 best-performing stock mutual funds. Over the 12 months ending in mid September, sector-focused exchange-traded funds did even better, taking all top 10 spots.
These targeted bets can be good additions to your portfolio. Sector funds allow you to invest in a long-term growth trend—renewable energy, say, or genome-related health therapies—without having to shoulder as much stock-specific risk as you would by buying shares in individual companies.
Moreover, adding a certain sector fund can inject a bit of defense or offense into your portfolio, depending on the economic environment. In a recession, for instance, makers of consumer staples (shampoo, baby-care products and such), utilities and health care stocks tend to hold up nicely. Real estate and materials firms, as well as makers of nonessential consumer goods (luxury apparel or restaurants, say), do well during economic recoveries.
Pay mind, though, to certain sector-investing dos and don'ts. Stick to small bites: Put no more than 6% of your U.S. stock portfolio in sector funds, divided evenly between no more than three different sectors, say analysts at State Street Global Advisors. Sector investing requires some ongoing monitoring, too. Keep an eye on valuations: Buy on dips, es­pecially in those sectors that have performed well in recent months. And finally, be aware of stock concentration. Some sectors are heavily weighted in just a few companies.
We've highlighted the best funds and ETFs in almost every sector. In some cases, one fund stands in for two sectors. Energy in the traditional sense is not represented among our recommendations, for reasons we'll discuss. (Returns and other data are as of September 11.)

Senior Associate Editor, Kiplinger's Personal Finance
Nellie joined Kiplinger in August 2011 after a seven-year stint in Hong Kong. There, she worked for the Wall Street Journal Asia, where as lifestyle editor, she launched and edited Scene Asia, an online guide to food, wine, entertainment and the arts in Asia. Prior to that, she was an editor at Weekend Journal, the Friday lifestyle section of the Wall Street Journal Asia. Kiplinger isn't Nellie's first foray into personal finance: She has also worked at SmartMoney (rising from fact-checker to senior writer), and she was a senior editor at Money.