In Search of Relief at the Pump
Even when oil prices decline, gas prices remain high, so it pays to shop around.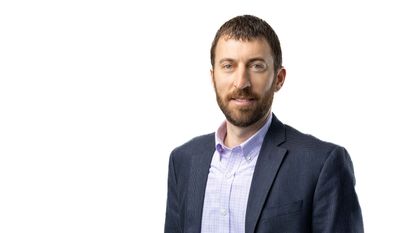 (Image credit: Photo by Jack Robert)
Matthew Lewis is a professor in the John E. Walker Department of Economics at Clemson University and a gas price expert.
What factors have contributed to the sharp rise in gas prices?
An increase in crude oil prices is the main reason. To a secondary extent, disruptions to the refinery market and pipeline distribution system can affect prices, but the most recent increase is primarily driven by fluctuation in oil prices. Much of the initial shock this spring had to do with all the reshuffling that had to happen as refiners looked to get oil from different places after economic sanctions triggered by the war in Ukraine led to a disruption of oil from Russia.
Subscribe to Kiplinger's Personal Finance
Be a smarter, better informed investor.
Save up to 74%
Sign up for Kiplinger's Free E-Newsletters
Profit and prosper with the best of expert advice on investing, taxes, retirement, personal finance and more - straight to your e-mail.
Profit and prosper with the best of expert advice - straight to your e-mail.
When crude oil prices rise, gas prices tend to increase quickly, but they fall much more slowly when oil prices decline. Why is that?
The most common reason is consumer behavior. When consumers see a price for gas that's higher than what they're used to paying, they search around more carefully for a gas station with a lower price. But when oil prices start to fall, gas station owners know that if they lower prices just a little bit, consumers will think that they've found a good deal and won't continue to search around. That softens competition between gas stations and reduces the pressure for them to continue to lower the price of gas.
Do gas station owners earn more profits when prices are rising?
When you get an oil price shock or refinery disruption, the price increase will be passed on to consumers quickly, but stations earn very low profit margins because the market for gas is so competitive. They're barely covering rent and other costs when gas prices are going up. The only time they're able to cover the costs and make any money for themselves is when prices are falling.
Why do gas prices sometimes vary considerably among individual stations?
Because of variations in state gas taxes, there are differences across state lines. In addition, some brand-name gas stations charge higher prices because some consumers believe that their gas is better than gas sold at off-brand stations. And some stations that are attached to large convenience stores are able to charge lower prices because they sell a lot more gas.
Does that mean it's worth using tools such as GasBuddy to shop around for lower prices?
Given the amount of price differences in some parts of the country, I would say yes. In places like California, where gas prices are high, it can definitely pay to shop around. You certainly don't want to drive across town to save 5 cents, but it's usually not that hard to save more than that by just checking an app and pulling up a map.
How long will gas prices remain high?
Although it's difficult to predict oil prices, the oil futures market is about as good a predictor as you can get, and it's forecasting that prices won't fall anytime soon. But it's a little misleading to compare oil prices now with the past two years because prices were artificially deflated by a decline in demand due to the pandemic.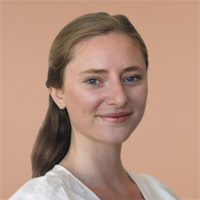 Staff Writer, Kiplinger's Personal Finance
Emma Patch joined Kiplinger in 2020. She previously interned for Kiplinger's Retirement Report and before that, for a boutique investment firm in New York City. She served as editor-at-large and features editor for Middlebury College's student newspaper, The Campus. She specializes in travel, student debt and a number of other personal finance topics. Born in London, Emma grew up in Connecticut and now lives in Washington, D.C.