Reliving a Harlem Renaissance
After a tough winter, two sisters look forward to reviving their restaurant's business.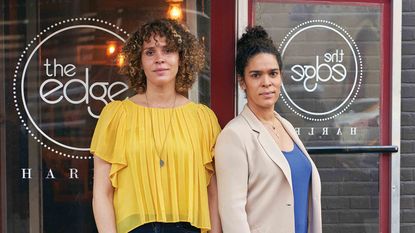 (Image credit: Photograph by Shravya Kag)
Profile
Who: Justine (at left in photo) and Juliet Masters, ages 45 and 46
What: Co-owners of The Edge Harlem restaurant
Where: New York City
Subscribe to Kiplinger's Personal Finance
Be a smarter, better informed investor.
Save up to 74%
Sign up for Kiplinger's Free E-Newsletters
Profit and prosper with the best of expert advice on investing, taxes, retirement, personal finance and more - straight to your e-mail.
Profit and prosper with the best of expert advice - straight to your e-mail.
How did The Edge come about? Juliet: Justine and I opened The Edge about six years ago to create a space in our Harlem neighborhood where people could go to eat good food, enjoy each other's company and inspire each other. We were able to secure a loan from Chase bank to get us started with a small base of capital, and then over a year we basically pieced together enough capital and financing to build out the space.
Your restaurant has a lot of history. Justine: During the Harlem Renaissance there was a librarian and activist, Regina Andrews, who lived in our building. She would hold literary salons and have a lot of creatives coming into the building, like Langston Hughes, Countee Cullen, Zora Neale Hurston and W.E.B. Du Bois. Having that history really sealed the deal for Juliet and me, as women of color who wanted to celebrate the Harlem Renaissance and accentuate that history. When you come into the restaurant, you'll see we have a huge portrait of a young Langston Hughes on the wall.
Before the pandemic, did you make a good living from the restaurant? Juliet: We were just about hitting our sweet spot before the pandemic hit. We had become a destination. We became a place that people would come to from Jersey or Brooklyn or Queens or the Bronx. And we had a lot of tourists who would make a point to come here, too, from France or Germany—all over, really—to have a meal and enjoy the vibe.
How did COVID affect your business? Justine: Come winter, when they shut down indoor dining again, that was a real hard slap for all of us in the restaurant business in New York. So when that happened, that's when we reduced our hours. We also reduced our staff hours by 30%. We were basically just covering our rent and expenses and our labor costs.
Did you find new ways to reach the community? Juliet: We did not have a delivery platform prior to the pandemic; we just did in-house dining and takeout. So we had to set ourselves up on a delivery platform. Justine: We also use social media to post our daily specials, with enticing pictures of food to get people to order. That definitely made a difference on cold nights in the winter.
Did you take out PPP loans? Juliet: Yes, absolutely. We definitely needed that. We kept all of our staff at full salary despite reduced hours. Even during the beginning, when we were losing money like it was bleeding out the door, they still got paid as if it were a regular week of business.
As the city relaxes in-person dining restrictions, what's it like to reopen? Juliet: There are a lot of rules in place with COVID that add more-complicated layers to being a service business. There's mask enforcement, hand sanitizing, contact tracing and physical distancing in the restaurant. We have an air filter, and we keep the windows open. But now people are being vaccinated, and they're tired; some people don't want to wear their mask when they're walking to the door or the bathroom. It's difficult. Justine: We took an extra month and a week after the city said we could reopen to be sure they wouldn't shut us down again. And we're happy to say that most of our staff were able to receive at least the first dose of their vaccination before we reopened.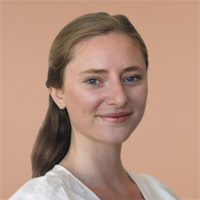 Staff Writer, Kiplinger's Personal Finance
Emma Patch joined Kiplinger in 2020. She previously interned for Kiplinger's Retirement Report and before that, for a boutique investment firm in New York City. She served as editor-at-large and features editor for Middlebury College's student newspaper, The Campus. She specializes in travel, student debt and a number of other personal finance topics. Born in London, Emma grew up in Connecticut and now lives in Washington, D.C.