Improving Prospects for Most Small Businesses
Firms in the housing and tourism sectors can prosper as home sales surge and low gas prices encourage more travel.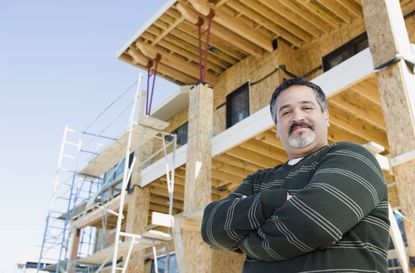 (Image credit: Getty Images/Somos RF)
For small businesses all across the U.S., business conditions will get better this year, most noticeably in the second half, when the overall economy shifts into higher gear. The rate of improvement will vary, of course, depending on the type of small business, where it's located and the customers that it serves.
Among the fastest gainers: App developers, software firms, a variety of professional service firms in accounting, insurance, architecture, etc., and restaurants, including a growing number of franchises that serve fast food, from hamburgers to salads.
Two sectors to note, in particular, are housing and tourism. As housing sales continue to rev up, smalls serving construction will see increased orders for building materials, equipment rentals and more. One Maryland-based developer of specialized software for construction firms tells us he's seeing sales pick up as builders ramp up for higher levels of activity.
Subscribe to Kiplinger's Personal Finance
Be a smarter, better informed investor.
Save up to 74%
Sign up for Kiplinger's Free E-Newsletters
Profit and prosper with the best of expert advice on investing, taxes, retirement, personal finance and more - straight to your e-mail.
Profit and prosper with the best of expert advice - straight to your e-mail.
With respect to tourism, the relatively low cost of gasoline figures to induce many more Americans to travel farther this year, whether to beaches, mountains, amusement parks or elsewhere. Moreover, the strong U.S. dollar will slow but not dramatically curtail foreign visitors. Increased travel will benefit a wide variety of businesses that cater to vacationers.
Many other key industries remain sluggish, including energy, mining, agriculture and shipping/exporting, because of weak global demand and low prices for oil, farm and other commodities. The brawny greenback also hurts exporters.
Still, there are at least glimmers of a rebound later this year and next. More machine shops are seeing their order books stabilizing or even perking up a bit. Small firms overall are having continued success obtaining credit, though it's easier for larger smalls -- those with annual sales of $100,000 or higher -- to get loans than microbusinesses and start-ups, which have yet to prove themselves.
Labor shortages are cropping up in some sectors, notably high tech, health care and financial services. Food services in large metro areas are also having a tougher time finding workers. Construction companies are likewise hampered by a dearth of skilled tradespeople.
New regulations from Washington loom as dark clouds over smalls: A pending rule from the Department of Labor on pay is proposing to more than double the minimum salary workers must be paid -- to $50,440 a year -- before they're exempt from overtime pay provisions in the Fair Labor Standards Act. Another proposes to lower the level of silica dust in the air at work sites. It would raise compliance costs for small firms in construction and manufacturing.

Staff Economist, The Kiplinger Letter
David is both staff economist and reporter for The Kiplinger Letter, overseeing Kiplinger forecasts for the U.S. and world economies. Previously, he was senior principal economist in the Center for Forecasting and Modeling at IHS/GlobalInsight, and an economist in the Chief Economist's Office of the U.S. Department of Commerce. David has co-written weekly reports on economic conditions since 1992, and has forecasted GDP and its components since 1995, beating the Blue Chip Indicators forecasts two-thirds of the time. David is a Certified Business Economist as recognized by the National Association for Business Economics. He has two master's degrees and is ABD in economics from the University of North Carolina at Chapel Hill.