A Housing Shortage Looms: Builders Can't Keep Up
Starter homes especially are becoming scarce.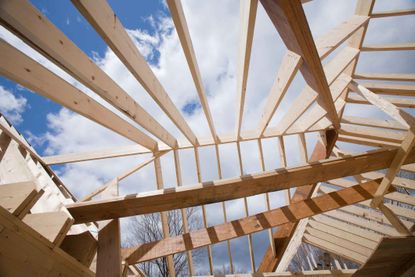 (Image credit: This content is subject to copyright.)
The housing market looks OK at first glance. Home values are up sharply from the Great Recession, builders are busy, and home sales are on the upswing. But this market is a long way from normal. And it will be years before normality returns.
The basic problem plaguing the industry: Too much demand and not enough supply. The pool of would-be homeowners has been growing at a steady clip in recent years. Low mortgage rates and an improving job market are giving more folks the means to buy their first home. But building fell during the bust that followed the housing bubble of the mid-2000s and hasn't caught up since then.
Thus, the market is tight and getting tighter. New construction is growing at an annual clip of 10% and will continue at that pace for the next few years. But even that won't be enough to return construction to a healthy, pre-bubble level of starts anytime soon.
Subscribe to Kiplinger's Personal Finance
Be a smarter, better informed investor.
Save up to 74%
Sign up for Kiplinger's Free E-Newsletters
Profit and prosper with the best of expert advice on investing, taxes, retirement, personal finance and more - straight to your e-mail.
Profit and prosper with the best of expert advice - straight to your e-mail.
Many would-be sellers are holding off now, opting to stay put and fix up their current homes rather than taking their chances on finding a new place when the pickings are slim and demand is strong. That will further constrain supply. But it bodes well for home improvement stores that sell all the remodeling stuff.
Builders want to ramp up the construction of new homes, but they can't. Credit will remain hard to get because banks are reluctant to finance construction unless the homes are presold. They've been burned before by such loans going bad. New regulations stemming from the Basel III global banking standards require banks to hold more capital against possible losses, which also makes them less eager to lend.
Moreover, builders face a dearth of skilled craftsmen — the result of droves of workers leaving the building trades during the prolonged housing bust from 2006 to 2011. There's also a shortage of buildable land and lots. Paul Emrath of the National Association of Home Builders says the shortage is the worst he's ever seen.
The result: inventories of homes for sale will shrink even more in most areas of the U.S. Inventory is already down by at least 10% in most cities and by 30% or more in the hottest markets, such as Charlotte, N.C., and Salt Lake City. In parts of California, the crunch is so bad that sales are starting to slip — a trend that will spread elsewhere. Prices will push higher, the inevitable consequence of such limited inventory coupled with strong demand. Figure on the median home price growing by 6% or so each year over the next couple of years, versus the current annual pace of about 5%.
First-time buyers will continue to struggle to find homes they can afford. Builders' credit constraints, rising land costs and the shortage of skilled workers make building low-prices starter homes uneconomical. Instead, most new construction will cater to the higher end of the market. Existing starter homes will be hot sellers.
In a market this tight, more folks will ultimately have to rent instead of buy, a plus for landlords but a handicap for young adults looking to snag their first home and build equity as their parents did — a financial headwind for an entire generation.

Staff Economist, The Kiplinger Letter
David is both staff economist and reporter for The Kiplinger Letter, overseeing Kiplinger forecasts for the U.S. and world economies. Previously, he was senior principal economist in the Center for Forecasting and Modeling at IHS/GlobalInsight, and an economist in the Chief Economist's Office of the U.S. Department of Commerce. David has co-written weekly reports on economic conditions since 1992, and has forecasted GDP and its components since 1995, beating the Blue Chip Indicators forecasts two-thirds of the time. David is a Certified Business Economist as recognized by the National Association for Business Economics. He has two master's degrees and is ABD in economics from the University of North Carolina at Chapel Hill.