Help Wanted in America: Skilled Workers
In an ever-more-competitive job market, technology increases the need for skilled workers.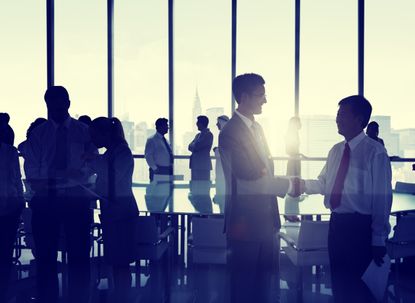 (Image credit: Rawpixel Ltd)
There is a lot of worrying about jobs these days, especially given the slowing trend in hiring since February as amplified by the paltry 38,000 jobs added in May, and the many people who've given up looking for work.
Adding to the concerns and overall angst: The relentless march of automation, robots and other productivity-enhancing machines that will continue to displace people in the workplace. Folks without skills will take the biggest hit. Coming increases in the minimum wage in many states and cities are sure to advance employers' efforts to automate low-skill jobs such as parking lot attendants, order takers, front-counter workers and the like.
But for skilled workers, the future is bright. May's job report is noteworthy for occupations that are not affected by the slowdown in hiring, chiefly tech, accounting, consulting and health care. In fact, employers find it hard to fill many jobs in fields that require sophisticated technical skills along with an ability to communicate effectively while leading and influencing teams of colleagues, according to John Reed, executive director of Robert Half Technology, a recruiting firm. He says many companies are even taking some of their own non-technical folks who have good "soft skills" and giving them technical training.
Subscribe to Kiplinger's Personal Finance
Be a smarter, better informed investor.
Save up to 74%
Sign up for Kiplinger's Free E-Newsletters
Profit and prosper with the best of expert advice on investing, taxes, retirement, personal finance and more - straight to your e-mail.
Profit and prosper with the best of expert advice - straight to your e-mail.
Successful implementation of technology requires a slew of experts in well-compensated positions, ranging from big data and cybersecurity specialists to software and mobile app developers. Also computer network administrators, systems engineers, programmers of all stripes and wireless network engineers.
Greater use of digitized video for marketing and more is opening up jobs in motion graphics and customer experience design, marketing automation and other specialties that didn't exist a few years ago. Recent college grads and others that specialize in such fields are often seeing multiple offers from top-notch firms.
Among other tech careers that will see huge growth in the years ahead: Commercial drone pilots, smart-home-systems installers and repair workers, satellite data analysts, and coders for virtual reality systems and quantum computers.
Meanwhile, scores of health care jobs are going unfilled. In fact, Ralph Henderson, president of professional services and staffing at AMN Healthcare, notes that just about half of the roughly 1 million job openings posted each month get filled.
There is strong demand for physicians who specialize in geriatrics, dentists, medical laboratory technologists, physical and occupational therapists, and nurses of all types, especially nurse practitioners and nurses in specialty areas who are able to train others. Typically, nurses become specialized only after several years of experience at general nursing, but the need is so great that recruiters such as AMN Healthcare are providing specialized training to graduates straight out of nursing school.
Moreover, according to Henderson, less well-known are the staffing needs at the high end of the spectrum: Directors of surgery and emergency operations, chief nursing officers, and CEOs and COOs of hospitals who can navigate the complexities of the modern healthcare system.
Note, too, a growing emphasis by employers on apprenticeships and internships, offering on-the-job training and experience not only for blue-collar workers–electricians, carpenters, heating, ventilating and air conditioning specialists—but also in tech and various other fields. They give employers a chance to teach specific skill sets to talented individuals, many of whom are offered full-time jobs once their learning tenures are over.
Staff Economist, The Kiplinger Letter
David is both staff economist and reporter for The Kiplinger Letter, overseeing Kiplinger forecasts for the U.S. and world economies. Previously, he was senior principal economist in the Center for Forecasting and Modeling at IHS/GlobalInsight, and an economist in the Chief Economist's Office of the U.S. Department of Commerce. David has co-written weekly reports on economic conditions since 1992, and has forecasted GDP and its components since 1995, beating the Blue Chip Indicators forecasts two-thirds of the time. David is a Certified Business Economist as recognized by the National Association for Business Economics. He has two master's degrees and is ABD in economics from the University of North Carolina at Chapel Hill.