Shop for a New Wireless Plan and Save Big
Competition is fierce, and carriers are dangling free phones and streaming subscriptions.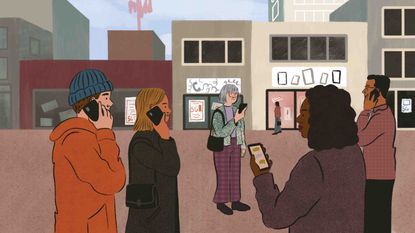 (Image credit: Illustration by Haley Tippmann)
We've witnessed a lot of changes in the past couple of years, but you may have overlooked the upheaval in the wireless industry. Sprint customers finally became T-Mobile customers in 2020, thanks to the companies' completed merger (although some Sprint customer plans are still in transition). The deal reduced the number of major wireless carriers from the big four—AT&T, Sprint, T-Mobile, Verizon—to the big three. But the big four weren't the only ones making waves.
Cox Communications, a cable provider, appealed an October 2021 court decision that stopped a wireless network deal with Verizon. Cox was hoping to follow in the footsteps of fellow cable providers Comcast and Charter Communications, which have entered the mobile fray as Xfinity Mobile and Spectrum Mobile, respectively, with network deals with Verizon. Add in the smaller carriers, including Ting, Mint Mobile, Google Fi and others, and the competition for your dollars is intense.
Shopping for a new plan comes down to the data and phone needs of you and your family. A family of four can save close to $930 a year, on average, by switching wireless carriers, says Toni Toikka, president of Alekstra, a New York City–based research firm that analyzes the wireless service industry. Plus, carriers may allow you to stack promotions because phone deals and plan deals are separate.
Subscribe to Kiplinger's Personal Finance
Be a smarter, better informed investor.
Save up to 74%
Sign up for Kiplinger's Free E-Newsletters
Profit and prosper with the best of expert advice on investing, taxes, retirement, personal finance and more - straight to your e-mail.
Profit and prosper with the best of expert advice - straight to your e-mail.
Read on for plan recommendations for four typical users. To compare wireless plans, you can go to WhistleOut.com or Wirefly.com. Both sites offer search tools that allow you to compare plans and current promotions from dozens of carriers. If you agree to set up automatic payments and elect paperless billing, you'll typically score a discount ranging from $5 to $10 a month per line.
But don't let price alone sway you. On top of your data needs, consider how often you like to upgrade your phone and how valuable the promotions are to you.
Promotions Galore
To combat customer flight to com­peting carriers, the big three have been offering free lines and free phones. Plus, wireless companies are increasingly pairing up with media companies to offer subscriptions to HBO Max, Netflix and more.
AT&T and Verizon are essentially giving phones away to attract and keep customers. AT&T is offering new and existing customers a free iPhone 13 with 128 gigabytes of storage that you own outright with an eligible trade-in. Verizon is offering those who open a new line and trade in their old device (as long as it's working) up to $1,000 off the iPhone 13 Pro, which has a starting retail price of $999.99. The newer your current phone is, the higher its trade-in value. Verizon is also offering a similar promotion with Android phones.
However, to take advantage of this deal at either company you must sign up for one of the unlimited data plan options. And because the promos are doled out as credits applied to your monthly bill, you are essentially stuck with your carrier until the promo is finished, which is typically two years. If you wanted to switch carriers after a year, say, you'd have to pay for the remaining balance of the phone.
T-Mobile, for its part, is giving away more. It recently offered eligible new and existing customers a third line for free if they sign up for any unlimited plan. Plus, T-Mobile has ways for you to score a free phone, as long as you are willing to be paid in bill credits and you sign up for a particular unlimited plan.
If you've cut the cable cord and stream your favorite TV shows and movies from various services, you might save money signing up with a carrier that pays the tab for a service, either partially or in full. Verizon is tossing in up to a year of AMC+ with its iPhone 13 Pro offer, depending on which unlimited plan you select. And AT&T customers who sign up for the Unlimited Elite plan get HBO Max for free.
T-Mobile's Magenta plan pays for Apple TV+ for a year. For Ted Lasso fans, that's a savings of $24.95 for the year. The plan also comes with a free Netflix basic account (meaning only one screen or device can watch a show at a time), which typically costs $8.99 a month. To upgrade to four screens, you'll pay an additional $9 per month. (If you were to sign up for Netflix on your own, that plan would cost $17.99.)
The Magenta plan starts at $35 per month per line for four lines. That price includes a discount for signing up for automatic payments, plus a discount that covers the cost of the third line. (For more details, see The Right Plan for You.)
Pick a Plan to Cover Your Data Use
Having enough data is always a concern, as most folks use their smartphone to surf the web, play games or stream shows. And if you're not using your home wireless internet connection or another Wi-Fi network, your data use can add up quickly. Data availability is also a concern for remote workers who use their phone's mobile hotspot feature to connect their laptop to the internet. According to an NPD Connected Intelligence Data Consumption report, the average amount of data used per phone was 17.3GB a month at the end of 2020. (For context, a high-definition movie stream on Netflix uses 3GB of data per hour per device.)
You won't have to worry about running out of data if you have an unlimited plan. And to participate in any of the big three's new-phone deals, you will more than likely have to sign up for one.
If you don't need unlimited full-speed data (or a new phone), you have other options. AT&T offers Unlimited Extra, a mid-tier plan that includes unlimited talk and text and 50GB of premium data, after which AT&T may slow your speeds if the network is busy. The cost is $40 per month per line for four lines (a single line costs $75) if you agree to paperless billing and autopay. The plan includes 15GB of hotspot data per line, too. AT&T also offers Unlimited Starter, a package without mobile hotspot that costs $35 per month per line for a family of four. Verizon and T-Mobile offer similar plans.
Shop the Smaller Carriers, Too
The big three aren't the only carriers who have tempting plan and phone deals. If you're not sold on a plan with a juicy subscription add-on, consider one of the smaller carrier's new-customer deals.
Mint Mobile, for example, allows new customers to test out its service with a three-month plan. You can choose among four plans, including an unlimited plan with free mobile hotspot that costs $30 a month for three months. Once the three months are up, you can choose to sign up for a plan that lasts either three, six or 12 months—but to keep the cost at $30 a month, you would have to sign up for the 12-month plan.
This offer doesn't come with a smartphone, so you would receive a SIM card that needs activating. Before pulling the trigger, double check that your phone is compatible with Mint's service (see BYO Phone).
Mint also has a new-customer offer that allows you to buy a new phone and six months of service while getting another six months of service for free. An iPhone 13 Pro with 128GB of storage and six months of service, for example, would cost a grand total of $1,269. Mint gives you the option of either paying up front or financing the purchase through Affirm, the buy-now, pay-later installment company, over 24 months.
At Xfinity mobile, you can also choose among four plans, including one with an unlimited option. The cost is $30 per line per month for a family of four. However, to cash in on the savings, you have to sign up for Xfinity's internet services. If you later switch internet providers and you don't sign up for Xfinity TV or Voice services, you'll be charged an additional fee of $25 per line each month.
Small carriers' plans look similar to the ones provided by the big three, but there are caveats. For one, your service may not be as fast as advertised. "Those carriers use one of the big three's networks," says Toikka. "Technically, you should be able to get the same quality because it's the same network. However, that's not always true, because the bigger carriers can prioritize their own traffic," he says.
Say you sign up for a plan with Mint Mobile, which uses T-Mobile's network. If more T-Mobile customers—which now include former Sprint users—are using the network, your Mint plan could potentially be slowed to a crawl even though all plans boast that they have 5G or 4G LTE speeds.
Another caveat: If you need help with your service, you won't be able to go to a brick-and-mortar store to talk to a customer representative. You would have to address your problems over the phone, online or through the carriers' smartphone app.
BYO Phone
Want to keep your phone but switch to another plan? Most carriers allow switchers to bring their own phone or device (BYOP) as long as it's compatible and unlocked. You may even receive a discount for doing so.
Verizon, for example, will give switchers who keep their phone up to $500 on a Verizon gift card to use on Verizon products and services—including your bill. To get the full amount, you have to sign up online for a Do More, Play More or Get More unlimited plan; the three plans range from $45 to $55 a month per line for a family of four. If other family members keep their phones, each phone qualifies for a gift card. The offer ends December 31, 2021.
To see if your phone is compatible with a carrier, check the carrier's website. It will have a tool for you to type in your phone's make, model and device identification number, called the IMEI. To request an unlock, call your carrier or check your account online for steps to follow, and have your device's IMEI on hand. Devices bought directly from a carrier are typically locked for a period ranging from 40 to 60 days after purchase. Once unlocked, you would then switch out your old SIM card for the new one.
Or you could purchase an unlocked phone directly from a manufacturer or from a retailer such as the Apple Store, Best Buy, Target or Amazon. These unlocked devices are ready to use—you just put in the SIM card of the carrier of your choice. "As a rule of thumb, the flagship phones, like the iPhone 13 Pro Max, the Samsung Galaxy S21 5G Ultra and Samsung Z Fold 3, and the new Pixel 6 Pro with Verizon or AT&T, grab the highest marks," says Michael Ahene, deputy editor of deals website Brad's Deals.
The manufacturer or retailer may have its own financing program. Apple and Samsung, for example, offer financing, and Best Buy offers financing if you have a Best Buy credit card. Be sure to buy a phone that's 5G compatible.
The Right Plan for You
We picked solid, competitively priced plans for four profiles. If you are not inclined to shop around, call your carrier and ask if there's anything it can do for you. For example, the plan you originally signed up for may not be offered to new customers anymore, so you could be upgraded to a newer plan at your current price.
Families
For a family of four looking for a combination of phone and plan deals, T-Mobile's Magenta plan is a solid choice. It costs $35 per month per line and it comes with 100GB of premium data and 5GB of high-speed hotspot data (after which the data slows to 3G speeds, but data use is unlimited). The plan also comes with a basic Netflix account. T-Mobile currently has a promotion that offers to pay off eligible phones up to $1,000 if you switch to T-Mobile from another cell-phone carrier by bringing your number over. Eligible subscribers include Verizon, AT&T, Spectrum, U.S. Cellular and more. The promotion is limited to five lines per subscriber, meaning your whole family could be reimbursed for each phone and number that is ported. Reimbursement is via prepaid Mastercards. (As of mid November, the promotion's expiration date hadn't been set.)
Bargain Hunters
If getting the lowest price pos­sible is your top goal, and you have a compatible phone you want to hang on to, take a look at Visible's Party Pay. Here's how it works: Each family member signs up for their own service at $25 for the first month, with one family member creating the "party" and asking the rest to join. Once everyone is activated and has joined, the cost stays at $25 per line a month, and everyone is billed separately. Each person gets unlimited talk, text and data and 5GB of mobile hotspot data. Visible is powered by Verizon's network. For more information, go to www.visible.com/plan/party-pay.
55-Plus
You have a couple of attractive options if you're 55 or older. T-Mobile's Unlimited 55+ Magenta plan includes a basic subscription to Netflix and is a bargain at $70 a month for two lines. The plan is similar to T-Mobile's regular Magenta plan but shaves off $50 a month for two lines. And if you need a phone upgrade, you may qualify for a free Android 5G-compatible phone if you sign up for financing.
Light Users
Just need something to ring friends and the kids? Ting's Flex account is $10 a month, or $20 a month for two lines. Data is extra (and shared with other lines on your account); you pay $5 per gigabyte of data used. Ting uses the T-Mobile and Verizon networks. Or consider Mint Mobile's 4GB data 3-month plan. The cost is $15 a month per line, or a total of $90 for the first three months if you sign up for two lines. To keep the price at $15 a month per line, you have to choose a 12-month plan at the time of renewal for both plans.
Get Ready for 5G
On top of keeping current customers happy and attracting new ones, all carriers are focused on increasing and improving their 5G infrastructure while making sure customers understand what all of this means for them.
"We're about two years into the 5G rollout, and it typically takes anywhere from four to six years for the telecom operators to fully cover the United States," says Daniel Hays, a telecom principal with PwC US, which provides auditing, tax planning and consulting services.
If you have access to a 5G network and your phone is 5G compatible, your access speed could still be slower than you expect. Carriers are still retrofitting towers, and they are adding them in more densely populated areas before they branch out to rural areas. For example, in New York City, you may get speeds of less than 100 megabits per second on your compatible smartphone, says Toni Toikka, president of Alekstra, a New York City–based research firm that analyzes the wireless service industry. 4G typically downloads at speeds of 50 megabits per second, so the speed difference isn't big enough for most people to notice, he says.
If you don't have a 5G-compatible phone, 5G is meaningless until you get a new phone. The shutdown of 3G cellular service by all of the major cell-phone carriers has already been announced (see Say Goodbye to 3G Phone Service). The time lines vary throughout the year, but they will be wrapped up as early as January for Sprint's 3G network. If you have a device that relies on the old wireless standard, you will no longer be able to use some data services, send texts or make phone calls, including dialing 911. Older 4G phones that don't support modern cellular voice technologies, such as Voice Over LTE or HD Voice, are affected, too. Those customers may need a software upgrade.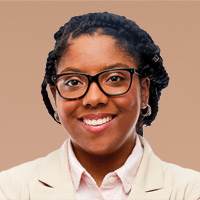 Ex-staff writer, Kiplinger's Personal Finance
Rivan joined Kiplinger on Leap Day 2016 as a reporter for Kiplinger's Personal Finance magazine. A Michigan native, she graduated from the University of Michigan in 2014 and from there freelanced as a local copy editor and proofreader, and served as a research assistant to a local Detroit journalist. Her work has been featured in the Ann Arbor Observer and Sage Business Researcher. She is currently assistant editor, personal finance at The Washington Post.