What to Expect From the New Fed Chief
By and large, Jerome Powell will move along the path set by his predecessor.
When President Trump nominated Jerome Powell to become the next chair of the Federal Reserve, the president broke from a decades-long precedent of reappointing the sitting chair for a second term. But Powell won't shake up the central bank when he takes the helm from Janet Yellen in early February. He has largely supported Yellen's views and has indicated that he'll continue the path of gradually lifting short-term interest rates and trimming the $4.5 trillion securities portfolio amassed in the wake of the financial crisis.
Unlike his recent predecessors, Powell, with a background in law and investment banking, doesn't hold a degree in economics. That means he's likely to lean on the expertise of those around him "rather than having such a strong, definite opinion himself on how monetary policy should be conducted in a broad way," says David Kelly, chief global strategist for J.P. Morgan Asset Management. The Fed chair's role as a consensus builder and communicator is paramount, and Powell has demonstrated ability in both areas, says Brian Rehling, co-head of global fixed income strategy for Wells Fargo Investment Institute.
Yellen has led the Fed with an openness that soothes the stock market, telegraphing her expectations for upcoming moves. "Powell is supportive of the trend toward increased Fed transparency, arguing that it not only makes monetary policy more effective but also bolsters public support for the Fed as an institution," says Brian Smedley, head of macroeconomic and investment research for Guggenheim Investments.
Subscribe to Kiplinger's Personal Finance
Be a smarter, better informed investor.
Save up to 74%
Sign up for Kiplinger's Free E-Newsletters
Profit and prosper with the best of expert advice on investing, taxes, retirement, personal finance and more - straight to your e-mail.
Profit and prosper with the best of expert advice - straight to your e-mail.
But turnover among the Fed's key decision-makers—recently the Board of Governors had three vacancies, and Yellen will resign when her successor steps up—adds a layer of uncertainty about how the markets will parse Fed policy in the future.
It seems clear, though, that the Fed will become more hawkish in 2018, says Kelly, raising interest rates as many as four times. If cuts in individual and corporate tax rates spur consumer spending and more economic growth, the Fed may have to act more aggressively to keep inflation in check.
But the long-running bull market and late-stage economic expansion mean the Fed must tread carefully to avoid choking off economic growth. Short-term rates on Treasury securities are rising more quickly than long-term rates. If short rates move higher than long rates, that's usually an indicator a recession is on the horizon.
Following the Fed's quarter-point hike of short-term interest rates in December, Kiplinger expects two or three rate increases in 2018, with the federal funds rate reaching 3% by 2020 (currently, it's 1.5%), barring a significant slowdown in the economy. That's good news for savers, who have seen only a minor bump in deposit-account rates despite five Fed rate hikes since December 2015. Long-term rates will climb more slowly. We expect the 10-year Treasury note to hit 2.8% by year-end and the 30-year fixed mortgage rate to reach 4.4%.
Powell is open to loosening some of the post-financial-crisis reg­ulations imposed on banks. In particular, smaller banks may see some relief; proposed bipartisan legis­lation in Congress would raise the asset threshold for heightened regulatory scrutiny from $50 billion to $250 billion.
Regulatory rollbacks probably won't have much of a direct effect on your relationship with your bank. But they could boost financial stocks, which also benefit as interest rates go higher, Smedley says.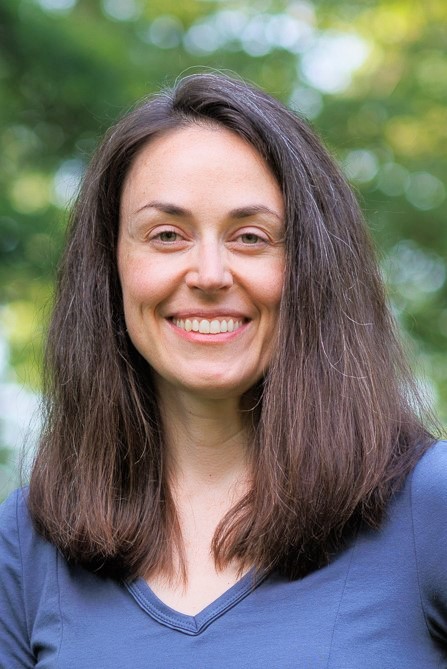 Editor, Kiplinger Personal Finance magazine
Lisa has been the editor of Kiplinger Personal Finance since June 2023. Previously, she spent more than a decade reporting and writing for the magazine on a variety of topics, including credit, banking and retirement. She has shared her expertise as a guest on the Today Show, CNN, Fox, NPR, Cheddar and many other media outlets around the nation. Lisa graduated from Ball State University and received the school's "Graduate of the Last Decade" award in 2014. A military spouse, she has moved around the U.S. and currently lives in the Philadelphia area with her husband and two sons.