New Overtime Rules Will Hit Businesses This Year
A change in salary threshold will make more workers eligible for extra pay.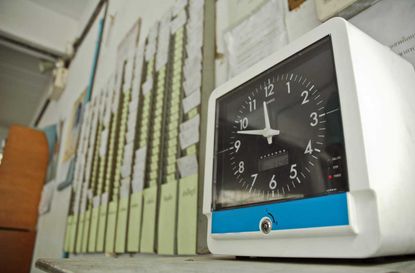 (Image credit: Vorrasit Siwawej)
Time is running out for employers to overhaul their compensation programs in order to comply with the Department of Labor's change in overtime rules.
SIGN UP FOR WEBINAR: How Employers Can Adjust to New Overtime Rule
Starting December 1, only workers who earn at least $47,476 a year are exempt from receiving overtime pay under the Fair Labor Standards Act. That's about double the current threshold of $23,660. The aim is to allow more workers to qualify for time-and-a-half pay for putting in more than 40 hours a week.
For the first time, the salary threshold will be indexed and adjusted every three years. The next update will be January 1, 2020, when the new threshold is expected to top $51,000.
Subscribe to Kiplinger's Personal Finance
Be a smarter, better informed investor.
Save up to 74%
Sign up for Kiplinger's Free E-Newsletters
Profit and prosper with the best of expert advice on investing, taxes, retirement, personal finance and more - straight to your e-mail.
Profit and prosper with the best of expert advice - straight to your e-mail.
The rule will affect the exempt status of a wide variety of positions in virtually every industry, but especially retail, nonprofits, hospitality & leisure, and colleges and universities. Employers must either increase the salaries of currently exempt employees or reclassify them as hourly wage earners eligible for overtime.
Employers have three months to identify the positions that may be subject to the salary threshold increase and to figure out how operations would be affected by reclassification. They'll need to determine how much lead time is necessary for payroll/ timekeeping departments or vendors to make changes, and decide whether training on timekeeping practices and management of newly reclassified nonexempt workers is necessary.
The November 8 presidential and congressional elections are unlikely to affect the rule. Even if Republicans keep control of the Senate, they'll have a tough time getting the 60 votes needed to modify the rule. If a modification did, somehow, clear Congress, Democrat Hillary Clinton would veto the change if she were president. Republican Donald Trump would seem more amenable to changing the rule but might be reluctant to alienate his blue-collar supporters.
SIGN UP FOR WEBINAR: How Employers Can Adjust to New Overtime Rule