Sales Tax Holidays in 2020
Seventeen states are having sales tax holidays this year. If you plan your shopping around these tax-free periods, you can save big on back-to-school clothes, energy-efficient appliances, and more.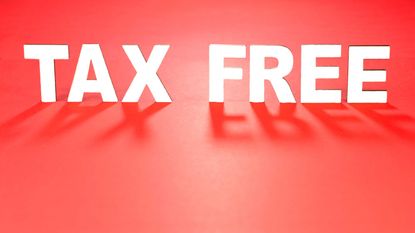 (Image credit: Getty Images)
Sales tax holidays offer a great way to save money on back-to-school supplies, emergency preparedness kits, energy-saving appliance, and even holiday gifts. Let's say you live in Louisiana and you're shopping for the holidays. You have your eye on a new TV that costs $1,000 at the local big-box store. If, say, you buy the TV on November 13, you'll pay $44.50 in state sales tax. But if you wait just one week, when Louisiana is having a tax-free weekend, you won't pay any state sales tax at all. It's that easy!
Seventeen states have one or more sales tax holidays in 2020. If you plan your shopping around these tax-free periods, you can save big bucks on a wide range of items you're probably going to buy anyway. The dates for these no-tax holidays are scattered throughout the year. However, they typically fall on a weekend, but in some cases go on for an entire week. Here's a peek at the 17 states that offer sales tax holidays, as well as the products that qualify in each state. Unless otherwise noted, the exemptions cover both state and local sales taxes.
Sales tax rates and averaged combined state and local sales tax rates are from the Tax Foundation as of July 1, 2020
Senior Tax Editor, Kiplinger.com
Rocky was a Senior Tax Editor for Kiplinger from October 2018 to January 2023. He has more than 20 years of experience covering federal and state tax developments. Before coming to Kiplinger, he worked for Wolters Kluwer Tax & Accounting and Kleinrock Publishing, where he provided breaking news and guidance for CPAs, tax attorneys, and other tax professionals. He has also been quoted as an expert by USA Today, Forbes, U.S. News & World Report, Reuters, Accounting Today, and other media outlets. Rocky has a law degree from the University of Connecticut and a B.A. in History from Salisbury University.