9 Things Millennials Are Changing Forever (Like It or Not)
It's not always easy being a millennial.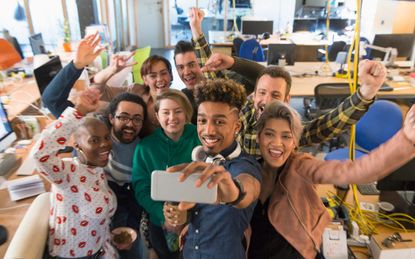 (Image credit: Getty Images)
It's not always easy being a millennial. Born between 1981 and 1996, many members of this generation came of age during the Great Recession of 2007-2009. Jobs were scarce, student loans were staggering, and more than a few millennials were forced to call their parents' basements home. The economic experience left financial scars, for sure, but it also helped shape the nature of what's collectively known as Generation Y, a generation that's on the verge of surpassing baby boomers in sheer numbers.
Now that millennials are full-fledged adults, with their ages today ranging from early 20s to late 30s, these Gen Yers are starting to have a profound impact on everything from diverse industries (fast food and cable TV) to sacred institutions (marriage and homeownership). What's more, millennials are more educated, more diverse and more tech-savvy than previous generations -– all factors influencing how they live, work, spend and save.
Take a closer look at nine things millennials are changing forever with their lifestyle choices and spending habits.
Online Editor, Kiplinger.com
Browne Taylor joined Kiplinger in 2011 and is a channel editor for Kiplinger.com covering living and family finance topics. She previously worked at the Washington Post as a Web producer in the Style section and prior to that covered the Jobs, Cars and Real Estate sections. She earned a BA in journalism from Howard University in Washington, D.C.