10 Tips & Tricks to Save on Weddings from a Financial Planner Bride
From shrewd negotiating tactics to creative reception tweaks, there are many ways to have the wedding of your dreams without breaking the bank.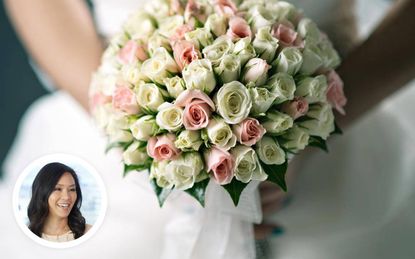 (Image credit: Getty Images)
I got married in July 2015 and, like many brides, I was overwhelmed. Trying to affordably fit the perfect venue, dress, flowers and all the other little details into the vision I had created on my Pinterest "Rustic Wedding" page required skillful planning and negotiations, financial savvy — and a few compromises. Throughout my time planning my wedding and now helping my clients save for weddings for themselves or their children, I've developed 10 tips and tricks for getting the best bang for your buck.
Before you even begin planning what might be the biggest party of your life, you need to have some serious money conversations with your future spouse and set a budget. In 2018, the average American wedding cost $33,931. While this amount is likely to be even higher if you plan to wed in a bigger city, it can be a helpful starting point.
But my most important piece of advice? Your wedding is important, but your future is even more so. Stay mindful and realistic. You don't want to go into debt over a party. There will be future expenses — houses, college funds, retirement — so don't blow it all in one place. All in all, your wedding is your day — but you're in it for the life partner, not the party! Now, here are my top 10 tips:
Written by Julia Pham, CFP®, AIF®. Pham, who has worked in financial services since 2007, joined Halbert Hargrove as a Wealth Adviser in 2015. Her role includes encouraging HH clients to explore and fine-tune their aspirations — and working with them to create a road map to attain the goals that matter to them.
1/10
1. Don't be afraid to negotiate with the vendor
Go into each appointment with your budget in mind and be clear about it with the vendor. This will make it harder for them to upsell you. And keep in mind that vendors are accustomed to negotiating deals. Even if they can't cut the cost, they may offer you an upgrade — like top-shelf liquor.
My husband (then fiancé) and I took the good cop/ bad cop approach when negotiating with our caterer, and although they weren't able to come down on price, we got them to throw in a wider selection of hors d'oeuvres and signature cocktails.
2/10
2. Don't be afraid to barter
Can you offer something in exchange for a vendor's services? Maybe you have a big family with another wedding coming up and can pass along a referral for a musician. Maybe you work in PR and can offer free advice on how to grow a photographer's brand. Use what ya got!
3/10
3. Going Dutch is in
Don't get stuck in the traditional "bride's parents pay" mindset: Accept help from anyone willing to give it. Maybe the groom pays for the rehearsal dinner and the bride pays for the wedding. With equal rights come equal responsibilities.
4/10
4. Skip the wedding planner
Instead of hiring a professional, cut costs by using planning websites such as The Knot or WeddingWire. This can save you as much as $4,500
WeddingWire has a section where you can formulate a budget and see a pie chart that shows how much you should be spending on each expense.
5/10
5. Get creative with your location
Look outside of traditional wedding venues. Think national parks, libraries, your favorite coffee shop.
Some friends recently got married in picturesque Mammoth Lakes, Calif. The couple had a common passion — the great outdoors — and what better way to celebrate their love than in a location that represented who they are as a couple? Plus, the stunning backdrop was free.
6/10
6. Do you really need a cake?
Cakes can be expensive. Dessert bars, food trucks, cupcakes, even doughnut walls can be a cheaper alternative. If you're really tied to a cake, think about getting a small one for pictures, and a regular old sheet-cake for your guests (we promise they won't know the difference).
7/10
7. A happy hour for your happy day
Instead of serving a full meal, turn the whole reception into a cocktail hour. Sometimes appetizers are the best part of the celebration. You can spring for a mac-and-cheese station, noodle bar or taco truck. You can keep your guests happy all night by providing more variety while avoiding paying for 200 filet mignons.
8/10
8. Brides, get thrifty with your dress
Consider buying a vintage dress from the thrift shop — or a gently used one from PreOwnedWeddingDresses.com. You can sell yours back, too.
I used this tip myself and ended up selling my dress online after saying "I do." Within a few weeks of my wedding date, my dress made its way to its new happy owner, and I had an extra $1,300 to spend toward my honeymoon. Win-win!
9/10
9. Get married on a Monday
Weekend weddings are cool — but weekday ones are pretty cool, too. Not only do you get the discount, but I'll bet you get the day off from work as well. This can also help with narrowing down the guest list.
10/10
10. Charge your wedding and earn rewards
If you have the financial bandwidth and credit score to back it up, sign up for a travel rewards credit card, put all of your wedding expenses on that and pay for that honeymoon at the same time. Check out Kiplinger's list to see what reward card could fit you best. And don't forget to have a payoff plan in place before you whip out the credit card, or else those "rewards" won't be super rewarding.
It's now four years and a baby later since our perfect day. I'm happy to report that, along with all the great memories, our disciplined planning ensured that there weren't any financial regrets and that we're setting up for more great years together.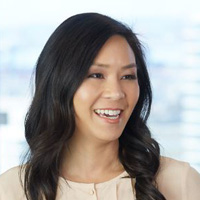 Wealth Adviser, Halbert Hargrove
Julia Pham joined Halbert Hargrove as a Wealth Adviser in 2015. Her role includes encouraging HH clients to explore and fine-tune their aspirations — and working with them to create a road map to attain the goals that matter to them. Julia has worked in financial services since 2007. Julia earned a Bachelor of Arts degree cum laude in Economics and Sociology, and an MBA, both from the University of California at Irvine.