FABULOUS FREEBIES
There may not be such a thing as a free lunch, but we've pulled together a list of 26 other freebies that are just as good -- if not better.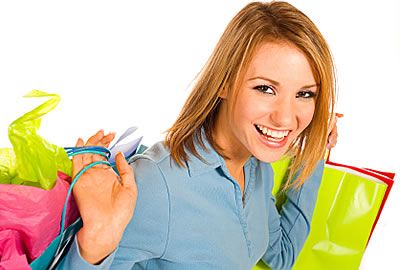 (Image credit: iStockphoto)
There may not be such a thing as a free lunch, but we've pulled together a list of 26 other freebies that are just as good -- if not better. So go ahead. Embrace your inner tightwad.
Plus, we want to know: What's your favorite freebie? Share your best something-for-nothing bargain with us and other readers in the Kiplinger.com forum.
By Erin Burt
1/26
FREE (AND LEGAL) MUSIC
You can find a smattering of free and legal music tracks online at Amazon.com, CNet's Download.com and Walmart.com. But listening to Internet radio is the best way to get your free groove on. At Slacker.com, for example, you can listen to 75 genre stations and 10,000 artist-specific stations for free. Or be your own DJ and build a customized station. (It's in beta-testing mode, and the free service will be ad supported.)
2/26
FREE SHIPPING
Many merchants offer free shipping if you spend a certain amount. (Some of our favorites: Amazon.com for orders over $25, eBags.com on orders over $50 and Sephora.com on orders over $75.)
But a few sites offer this freebie no matter how much you spend. These include Alyssagiftbaskets.com (special-occasion gifts), Bellacor.com (lighting and home furnishings), Bluenile.com (jewelry), Shopbop.com (clothes) and Zappos.com (shoes).
3/26
FREE PC PROTECTION
Guard against spyware, viruses and other invaders with three free software defenders:
1. For a firewall: Zonealarm.com
2. To annihilate spyware: Microsoft Windows Defender
3. To kill viruses: AOL's Safety and Security Center
See Protect Your PC to learn more.
4/26
FREE BOOKS, MUSIC & MOVIES
If you haven't been to the public library since you graduated from high school, dust off your card. It's your ticket to mounds of free books, magazines, CDs and movies. Many libraries also offer free lectures, book readings and community clubs to residents.
5/26
6/26
FREE E-MAIL
No more fretting over someone sending you a huge e-mail file. Free accounts from Gmail, Hotmail and Yahoo now give you at least 2 GB of storage.
Sure, you get an e-mail address from your Internet service provider. But it's nice to have the freedom to change ISPs if you want without worrying about alerting all your contacts about an e-mail address change.
7/26
FREE ATMs
A buck or two here and there may not seem like a big deal, but if you're frequenting ATMs outside your bank's network, the surcharges can add up quickly. Get money from an ATM that belongs to a surcharge-free network. Allpoint has about 200 participating institutions and 32,000 ATMs. Money Pass has 600 members and 8,000 ATMs.
8/26
FREE MONEY FOR GRAD SCHOOL
A year of graduate school costs, on average, anywhere from $17,000 for a master's degree at a public university to more than $56,000 at a private dental school. But free money abounds, from grants and scholarships to assistantships and fellowships.
See Free Money for Grad School to learn more.
9/26
FREE COLLEGE COURSES
Colleges and universities worldwide are posting course materials on the Internet, including the Massachusetts Institute of Technology, Johns Hopkins University and Harvard Law School. You won't get credit toward a degree, but you can pursue an interest or sharpen your skills.
See Audit a College Course Online to learn more.
10/26
FREE FURNITURE
You'll find all sorts of stuff for free on your local Craigslist and Freecycle sites, including couches, chairs, entertainment centers and tables. Many are in heavily used condition and will work fine to furnish a dorm or first apartment. (One caveat: While free or cheap mattresses abound in classified listings, you should probably steer clear for sanitary reasons.)
Keep your eyes peeled for diamonds in the rough. We recently spied a free pool table in good condition in Baltimore, and a free 1-year-old TV in San Francisco in perfect working order.
11/26
FREE MONEY
You have to buy groceries and gas anyway, so why not use those purchases to get a little more green in your wallet? Sign up for a rewards credit card and get free money, gift certificates, airline miles or other perks. (Of course, it's only free if you pay the balance in full each month without incurring interest charges.)
For example, spend $500 per month on qualified purchases with a card that pays 5% and you'll get $25 back. That's $300 of free money in a year. Sweet. See our Best Credit Card Deals chart.
12/26
FREE KIDS' MEALS
Kids eat free at Denny's and Lone Star Steakhouse every Tuesday night (and some Saturdays) with a paying adult. IHOP, American Cafe, Hooters, Red Robin and Roadhouse Grill restaurants offer kids-eat-free deals at select locations. You can search for eateries in your area at KidsEatFree.com.
13/26
FREE BUDGETING
Looking for help keeping tabs on your budget? You don't have to shell out for Quicken or Microsoft Money software. Track your spending instead through the free service at Wesabe.com. You enter your accounts to organize your spending into different categories on one convenient site.
Wesabe will also help you pinpoint areas where you could improve, and lets you get feedback from other Wesabe users, all while protecting your passwords, identity and other sensitive information.
For more advice, see How to Create a Budget.
14/26
FREE PHONE CALLS
Save on your long-distance bill and chat via computer with free software from Skype.com. You won't pay a dime for any call to another Skype user. You can call non-users' landlines, too, for about $3 a month.
15/26
FREE FINANCIAL ADVICE
Not to toot our own horn (okay, maybe just a little), but Kiplinger.com is a treasure trove of free financial advice. Our tools and calculators will help you get on the right financial track. Our expert columnists will answer your personal questions, including general financial answers from Kim Lankford, family and kid topics from Janet Bodnar and big-picture financial planning from our Portfolio Doctor, Jeff Kosnett.
Can't find info on what you're looking for? Email us, and we'll point you in the right direction.
16/26
FREE SALES TAX
Back to school season means tax-free shopping days in 15 states and the District of Columbia. For example, from August 3 to 5 this year, Missouri residents can avoid paying sales tax on clothing purchases under $100, computer software under $350 and even new computers under $3,500. And purchases don't even have to be for a child or a student.
Find out if your area is offering a tax holiday this year.
17/26
FREE INTERNET SERVICE
Even after you've upgraded to broadband Internet, it's a good idea to have a back-up dial-up service on your computer for when the cable goes out or your DSL acts up. NetZero, for example, still offers a free version of its software -- ten free hours per month.
18/26
FREE HOME-IMPROVEMENT HELP
To save money on a home renovation project, it's a no-brainer to do the work yourself. Get the skills necessary through free workshops at your local hardware store.
For example, Home Depot provides free hands-on clinics on topics such as installing flooring, tiling a backsplash and installing a wireless home network. You can also find handy video how-tos at HomeDepot.com, Lowes.com and ThisOldHouse.com.
19/26
FREE FLIGHTS
Whether you travel for business or pleasure, consider signing up for an airline's frequent flier program. Enrollment is free, and you can start collecting miles on your first flight that you can eventually cash in for free flights, hotel stays, merchandise and other perks. See the "Program Guide" at WebFlyer.com for the lowdown on each airline's rules.
Another airline freebie that we love: Kids under age 2 can fly free on an adult's lap.
20/26
FREE LEGAL ADVICE
You don't need to hire a lawyer to handle many routine legal matters. All you need is Nolo, a publisher of self-help legal fare that counsels you on writing a will or a living trust, buying real estate, or minimizing estate taxes. Search its free articles on its Web site, Nolo.com. They're authoritative -- and yet they clearly explain when your situation calls for hiring a lawyer.
21/26
FREE WIRELESS-INTERNET ACCESS
Surf for free when you're away from home at so-called free wireless hot spots. Search for restaurants, parks, hotels or other hangouts in your neighborhood at WiFiFreeSpot.com.
22/26
FREE PHOTO-EDITING SOFTWARE
For basic photo editing, you needn't shell out $100-plus for Adobe Photoshop. It's a great product but probably overkill for routine use. Instead, download Google's free Picasa, a good program that will allow you to tweak, add effects, organize and share your digital snapshots.
23/26
FREE SAMPLES
Wanna try it before you buy it? You can get free samples at Walmart.com. Recent offerings included cleaning supplies, hair care items and greeting cards (the selection changes regularly). Or check out a specific manufacturer's Web site for handouts, or write a company and ask for one.
We also love the freebies you get with every purchase from beauty purveyor Sephora.com. You add three free samples of your choice to your cart at checkout.
24/26
FREE ENTERTAINMENT
Get a job at an arena or theater to catch free events and productions. Or, volunteer your services in exchange for a seat when your duties are done.
Also, take advantage of special discount days, such as free admission on certain days or during certain hours. The Metropolitan Museum of Art in New York, for example, offers free admission every Friday night from 4 p.m. to 8 p.m. See Entertainment for Less for more money-saving tips.
25/26
FREE CHECKING WITH INTEREST
Many banks offer free checking accounts these days, but they work a lot like mattresses: You can stash your cash there, but it won't help your money grow. Enter ING Direct's Electric Orange checking account. It pays you between 3.9% and 5.2% interest on your money (your rate depends on your account balance) and there's no minimum balance required. You get a debit card, and you can send electronic checks for free.
See Online Checking Pays You More for more information.
26/26
FREE VACATIONS
One our favorite freebies comes courtesy of Moments-Notice.com. You can snag bargain fare on a last-minute Caribbean cruise, for example, and get a free voucher for a hotel stay on a second trip.
Or, for a vacation freebie that doesn't require a previous purchase, how about playing tourist in your own home town? Take a hike on a nearby nature trail, visit free monuments and tourist attractions in your own backyard. After all, you already have a free place to stay.
For more help saving money on travel, see 25 Best Travel Sites.
To see all our picks in text form, or to print this slide show, click here.
NEXT: See Fabulous Freebies 2008