Best Internet Banks, 2019
According to the 2019 Direct Banking Satisfaction Study by J.D.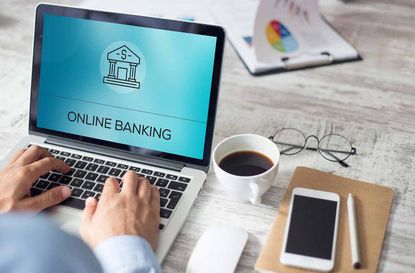 (Image credit: Getty Images)
According to the 2019 Direct Banking Satisfaction Study by J.D. Power, direct (or branchless) banks continue to beat traditional banks in overall customer satisfaction.
Our picks have low fees, solid savings accounts and slick digital tools that make online-only banking easy. Take a look.
Disclaimer
Informa Financial Intelligence compiled the data as reported by the financial institutions that it tracks; the information is subject to change. All rates as of June 20, 2019.
1/3
BEST: Ally Bank
Why it won: Customers earn interest on their accounts without maintaining a particular balance or paying monthly fees.
Standout accounts: Interest Checking is fee-free and pays 0.1% on sums below $15,000, or 0.6% on balances of $15,000 or more. Online Savings pays a flat 2.2% on everything.
Our online winner recently celebrated its 10th anniversary as Ally Bank, but its history stretches back to 1919 as the auto financing arm of General Motors. The J.D. Power study ranked Ally second in overall satisfaction, pointing to its competitive interest rates as one standout feature. Besides its free checking, savings and money market deposit accounts, you can open a high yield CD with any amount and rake in 2.55% for a one-year term or 2.85% for a five-year term. Alternatively, Ally offers an 11-month No Penalty CD, which pays up to 2.3%, depending on the size of your deposit, as well as a Raise Your Rate CD in two- and four-year terms.
You won't pay a fee to withdraw cash at any Allpoint ATM in the U.S., and Ally will reimburse you up to $10 per month for fees triggered by other ATMs. Ally offers a multitude of ways to move your money into and out of your accounts at no cost, including expedited transfers, remote check deposits and the peer-to-peer payment system Zelle. Your debit card will fit into the digital wallets from Apple, Google, Microsoft and Samsung.
Live customer service is available 24-7 by phone (check wait times on the website or app) and online chat. Or you can seek answers via the bank's @AllyCare Twitter account on weekdays.
2/3
RUNNER-UP: Capital One 360
Why it won: You get the benefits of an online bank but can still get customer service at a branch or in a hip Capital One Café.
Standout accounts: 360 Checking returns 0.2% on amounts below $50,000, 0.75% on balances up to $100,000, and 1% on larger tallies. 360 Money Market pays 2% on balances of $10,000 and more (amounts less than $10,000 earn 0.85%).
Where it is: About 500 branches in eight eastern and southern states and Washington, D.C.
If you walk into a Capital One branch to open an account, the teller may hand you an iPad and steer you toward the online Capital One 360 products. Adults are limited to one choice per checking, savings and money market deposit account, but all are free to open and none charges monthly fees. You will earn different rates depending on the balance in your checking or money market deposit account, or a flat 1% on anything you stash in 360 Savings. Or you can open a CD for any amount and earn 2.9% for a five-year term.
Cash withdrawals from Capital One and Allpoint ATMs are free. But Capital One won't charge 360 users to use ATMs in any network (you won't be reimbursed for surcharges that originate from the ATM operator). And Capital One doesn't levy a foreign-transaction fee on debit card purchases abroad.
You can seek help by phone, via the @AskCapitalOne Twitter account or at a branch. Or drop by one of 37 Capital One Cafés scattered around the country to lounge or work remotely and have a Peet's coffee. The cafés also feature Capital One ATMs and "DIY Banking" terminals.
3/3

Associate Editor, Kiplinger's Personal Finance
Miriam lived in Toronto, Canada, before joining Kiplinger's Personal Finance in November 2012. Prior to that, she freelanced as a fact-checker for several Canadian publications, including Reader's Digest Canada, Style at Home and Air Canada's enRoute. She received a BA from the University of Toronto with a major in English literature and completed a certificate in Magazine and Web Publishing at Ryerson University.