6 Good Income Investments Yielding 5% or More
Rising bond yields make it easier for investors to pocket decent income these days.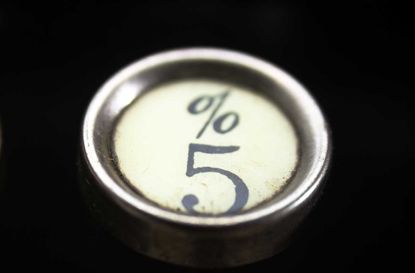 (Image credit: iStockphoto)
Rising bond yields make it easier for investors to pocket decent income these days. The yield of the benchmark 10-year Treasury bond has crept up from a low of 1.4% last July to 2.4%. Yields in other parts of the fixed-income market have increased, too.
Even so, high-grade bonds such as Treasuries may not make you much money. That's because bond prices fall as interest rates increase. And if the bonds don't yield much to start with, you could lose money overall. Over the past three months, as market rates have increased, the Bloomberg Barclays U.S. Aggregate Bond index has fallen by 0.5%, including interest payments. Treasuries and other high-quality bonds may still provide protection against a stock market downturn, helping your portfolio hold up. But with the economy looking healthy, rates are likely to keep inching up, pressuring bond prices along the way.
For more income—and better potential for positive total returns—consider stashing some of your portfolio in high-yield stocks and bonds. Some real estate investment trusts, especially those that own hotel properties, pay more than 6%, for instance. You can also find plump yields among energy master limited partnerships, closed-end funds (mutual funds that trade like stocks), high-yield "junk" bonds and shares of investment management firms.
Here are three stocks and three funds that yield 5% or more. Individually, these picks may be too spicy for conservative investors, and we don't recommend them for the core of your portfolio. You can lower your risks by spreading your bets. And dipping in gradually over time is a good idea. In the event that high-yield stocks and bonds start heading south, you'll wind up with a lower average cost, losing less than if you'd invested all at once.
All prices and other data are as of February 13. Click on ticker-symbol links in each slide for current prices and more.

Senior Associate Editor, Kiplinger's Personal Finance
Daren joined Kiplinger in July 2015 after spending more than 20 years in New York City as a business and financial writer. He spent seven years at Time magazine and joined SmartMoney in 2007, where he wrote about investing and contributed car reviews to the magazine. Daren also worked as a writer in the fund industry for Janus Capital and Fidelity Investments and has been licensed as a Series 7 securities representative.