8 Best Dividend Stocks in the Russell 2000 Index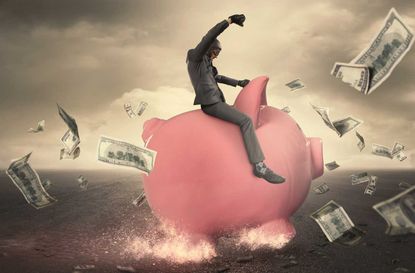 (Image credit: iStockphoto)
Small companies have been the stock market's stars this year, with the benchmark Russell 2000 index up a hefty 24%—nearly double the gain of the blue-chip Standard & Poor's 500-stock index.
As with the broader market, most of the gains for small-capitalization stocks have come since Election Day. Investors are betting that President-elect Donald Trump's policies will boost the U.S. economy in 2017. That could favor smaller companies over multinationals because the former often do most of their business domestically. Smaller firms also could benefit substantially from Trump's promises to cut business tax rates and ease regulation.
But with many small stocks selling at rich levels relative to earnings, investors hunting for ideas might want to consider shares that offer a potential buffer: a cash dividend. Although dividend yields for many small-cap stocks are modest, a business's willingness to pay dividends—and regularly raise them—can be a sign that the company has financial discipline, and that its interests are aligned with those of shareholders.
We picked eight dividend-paying small companies that we believe also have solid growth prospects over the next five years. But note: Given the market's high valuations, investors should be prepared to be patient.
Share prices and related figures are as of December 20. Price-earnings ratios are based on estimated 2017 earnings per share. Earnings estimates are courtesy of Zacks Investment Research.
0
Contributing Writer, Kiplinger's Personal Finance
Petruno, a former financial columnist for the Los Angeles Times, is an independent investor, writer and consultant. He lives in L.A.