5 Telecom Stocks Paying Big Dividends
Telecommunications stocks have long been a go-to source of generous dividends for income investors.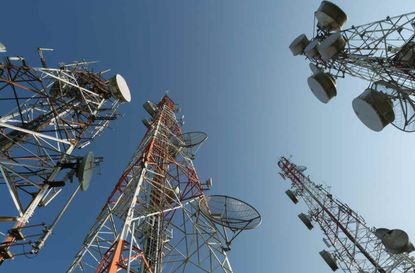 (Image credit: iStock)
Telecommunications stocks have long been a go-to source of generous dividends for income investors. No, these companies typically don't have strong growth prospects. What they do have is tremendous free cash flow -- cash profits left over after a company makes the capital expenditures needed to maintain the business -- and that supports sizable payouts. As long as phone and internet customers keep paying their bills every month, the sluice for dividends remains open. That's why telecoms often display low volatility relative to the broader stock market and make for good defensive holdings.
One caveat, however, is that an unusually high dividend yield can be a red flag for the sustainability of the payout stream. With that in mind, here are five telecom stocks with low volatility and high yields, ordered from lowest dividend yield to highest.
Disclaimer
Prices and related figures are as of December 8, unless otherwise indicated. Volatility was determined by looking at each stock's beta. A beta of 1 indicates a stock is as volatile as Standard & Poor's 500-stock index, while a beta below 1 indicates a stock is less volatile than the broader market. All five telecom stocks have betas below 1.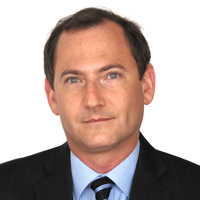 Senior Investing Writer, Kiplinger.com
Dan Burrows is Kiplinger's senior investing writer, having joined the august publication full time in 2016.
A long-time financial journalist, Dan is a veteran of SmartMoney, MarketWatch, CBS MoneyWatch, InvestorPlace and DailyFinance. He has written for The Wall Street Journal, Bloomberg, Consumer Reports, Senior Executive and Boston magazine, and his stories have appeared in the New York Daily News, the San Jose Mercury News and Investor's Business Daily, among other publications. As a senior writer at AOL's DailyFinance, Dan reported market news from the floor of the New York Stock Exchange and hosted a weekly video segment on equities.
Once upon a time – before his days as a financial reporter and assistant financial editor at legendary fashion trade paper Women's Wear Daily – Dan worked for Spy magazine, scribbled away at Time Inc. and contributed to Maxim magazine back when lad mags were a thing. He's also written for Esquire magazine's Dubious Achievements Awards.
In his current role at Kiplinger, Dan writes about equities, fixed income, currencies, commodities, funds, macroeconomics, demographics, real estate, cost of living indexes and more.
Dan holds a bachelor's degree from Oberlin College and a master's degree from Columbia University.
Disclosure: Dan does not trade stocks or other securities. Rather, he dollar-cost averages into cheap funds and index funds and holds them forever in tax-advantaged accounts.