12 Vulnerable Stocks to Watch on Market-Wide Weakness
(Image credit: Getty Images)
Several companies that have been red-hot over the past few months have suddenly become stocks to watch for all the wrong reasons.
Stocks do suffer setbacks from time to time. Too many investors have forgotten it, largely thanks to the market's mostly unfettered advance since 2016. But we caught a brief glimpse of that reality in early 2018, when the Standard & Poor's 500-stock index fell roughly 10% from its peak. The bigger-picture backdrop was so overwhelmingly bullish, however, that investors were quick to forget it and rekindle the rally.
This more recent stumble in October was a not-so-gentle reminder that stocks aren't bulletproof. Indeed, equities – still up 12% since early April and headed into a time of year known for marketwide weakness – appear ripe for the bearish pressures of heavy profit-taking. And some stocks that have outperformed their peers of late suddenly seem more vulnerable than others.
Here are a dozen stocks to watch that may well take the biggest hits should the market tide turn fully bearish. They've been big winners of late, but they don't appear to have the kind of staying power they need to hold their ground when things get rocky.
Disclaimer
Data is as of Oct. 10, 2018.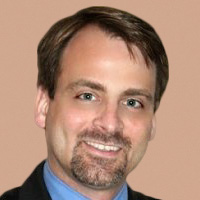 Contributing Writer, Kiplinger.com
James Brumley is a former stock broker, registered investment adviser and Director of Research for an options-focused newsletter. He's now primarily a freelance writer, tapping more than a decade's worth of broad experience to help investors get more out of the market. With a background in technical analysis as well as fundamental analysis, James touts stock-picking strategies that combine the importance of company performance with the power of stock-trade timing. He believes this dual approach is the only way an investor has a shot at consistently beating the market. James' work has appeared at several websites including Street Authority, Motley Fool, Kapitall and Investopedia. When not writing as a journalist, James works on his book explaining his multi-pronged approach to investing.