Facebook Will Be Regulated … But Likely Not by Congress
CEO Mark Zuckerberg came away unscathed from his recent testimony to a Senate committee. That's good news for FB shares.
For better or worse, Facebook (FB, $163.87) CEO Mark Zuckerberg is getting pretty good at handling Washington, D.C. He just wrapped up his second Congressional grilling in six months, and managed to come out of it looking better than he did going in.
That wasn't the case in October, when he and executives from Alphabet (GOOGL) and Twitter (TWTR) were all on the hot seat for their role in displaying foreign-purchased political ads that intended to sway the results of 2016's presidential election.
A curious detail inadvertently surfaced during the hearing, however. Based on the questions the Senate committee's members were asking – the same lawmakers that, in theory, would be the ones to assemble a bill making Facebook a regulated entity, if they wanted to go that far – it's clear that many people in Congress have no clue how Facebook works, or even what it really is.
Subscribe to Kiplinger's Personal Finance
Be a smarter, better informed investor.
Save up to 74%
Sign up for Kiplinger's Free E-Newsletters
Profit and prosper with the best of expert advice on investing, taxes, retirement, personal finance and more - straight to your e-mail.
Profit and prosper with the best of expert advice - straight to your e-mail.
He adds, "Both the House Browser Act and Senate Consent Act provide for greater transparency and control for consumers. Although they wouldn't eliminate the risk of another Cambridge Analytica, they would be a solid first step to protect the data privacy of Americans and increase trust in technology businesses."
The solution may be as simple as a phone call to FTC Commissioner Maureen Ohlhausen, asking her for tougher enforcement of privacy violations, and greater clarity as to what's allowed. The commission also can make new rules as needed regarding "unfair or deceptive practices."
But even that may be the overreach some Senate committee members fear.
Self-Restraint
Andrew Selepak, director of the University of Florida's graduate program in social media, says, "There simply isn't the political will to regulate Facebook. Even if laws are proposed and grand speeches made on the House and Senate floor, social media and the web work by collecting our data and sharing it with third parties."
Ergo, if consumers are expecting meaningful changes in the way its privacy is protected by Facebook – and all internet-based companies, for that matter – the bulk of any paradigm shift is going to be made voluntarily.
That's the direction things seem to be going for Facebook.
"Mark Zuckerberg has now told Congress he plans for the company to limit contact data, provide new Terms of Service, curb ad targeting and reviewing political ads before they go live," says Baruch College marketing professor Robb Hecht. "Zuckerberg gestured to a version of Facebook which people would pay for and be ad-free. He also suggested political campaign advertising would be reviewed before going live on the platform."
However, it's not as simple as it sounds, Sambandam says. "Facebook can't self-regulate on privacy because it is simply not in their business interest – their revenue model highly depends on leveraging usage data and selling it to advertisers," he says. "Even if Facebook could regulate itself, it is unlikely that other businesses will adopt the full range of privacy protections needed without government regulation."
Realistically speaking, Facebook likely will apply some sort of hybrid solution to the problem that doesn't exactly lead to the establishment of new regulations. Zuckerberg may impose new internal rules – some of which Hecht theorized – that passively win the unspoken approval of Congress, resulting in no required action on their part.
It's a slight step back from his vocal support for the "right" regulation of Facebook. But it's still a victory for FB and its shareholders, though, as it allows the social networking giant to shape the very rules it will have to play by.
Bottom Line
While the recent testimony from Zuckerberg to a Senate committee willing to explore and act on the matter of online privacy looks like it resulted in progress, once the dust settles, it will become clear that little was actually decided.
That's not to suggest the matter is going away and that Facebook will be back to business as usual within the next few days. If nothing else, privacy activists have enough fodder to fan the flames for years to come. Facebook knows it has a trust issue to resolve, too. Changes are coming, even if we don't know exactly what they are. But they likely will come from Facebook long before Congress has time to put meaningful regulation of its own in place.
Assuming Facebook can stick to its own standard after that, Zuckerberg should find himself out of the public's crosshairs – at least for this reason. Congress doesn't want to ask any more embarrassing questions either.
Facebook's users, like shareholders, are winners too (relatively speaking). While advertisers may not be allowed to be quite as intrusive as Cambridge Analytica was, people with active online personas still are giving up massive amounts of data about themselves for advertisers to analyze. That's why Facebook is, for the time being, still "free." Even with a much higher privacy bar, Facebook still will know enough about you to deliver accurately targeted ads.
Zuckerberg may be better positioned than ever, in that regard. He has been redeemed in the eyes of Congress and Facebook users, and he didn't have to give up that much.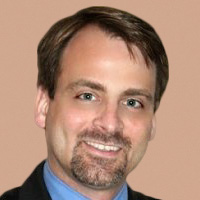 Contributing Writer, Kiplinger.com
James Brumley is a former stock broker, registered investment adviser and Director of Research for an options-focused newsletter. He's now primarily a freelance writer, tapping more than a decade's worth of broad experience to help investors get more out of the market. With a background in technical analysis as well as fundamental analysis, James touts stock-picking strategies that combine the importance of company performance with the power of stock-trade timing. He believes this dual approach is the only way an investor has a shot at consistently beating the market. James' work has appeared at several websites including Street Authority, Motley Fool, Kapitall and Investopedia. When not writing as a journalist, James works on his book explaining his multi-pronged approach to investing.