13 Stock Picks Getting Hit by Coronavirus Fears
The COVID-19 coronavirus is making its way across the world.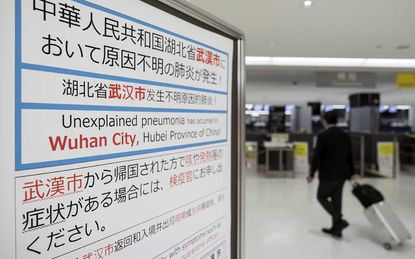 (Image credit: Getty Images)
The COVID-19 coronavirus is making its way across the world. The outbreak began at the end of 2019 in Wuhan, China; it has killed roughly 2,500 people, infected more than 83,000 people overall and spread to nearly 50 countries, including the U.S., since then.
The coronavirus has now passed the 2002-03 SARS and 2015 MERS outbreaks in scale, and that has triggered heavy selling: Stock indices around the world, including here at home, have been sent into correction territory. Numerous stock picks are already in bear markets.
It's no small worry. The SARS outbreak tallied 774 deaths across more than 8,000 cases over a six-month period, yet helped knock China's GDP down from 11.1% in the first quarter of 2003 to 9.1% in the second quarter. The coronavirus's ultimate potential to disrupt the global economy is far worse.
This health issue is weighing on most stocks, but it's cutting particularly deep into a few specific industries where the financial strain is already being felt. If there's any silver lining, it's that, like with SARS, this could end up being an opportunity to buy otherwise high-quality stocks at a discount for a potential snap-back.
Here, we look at 13 stock picks that are being hammered by the coronavirus outbreak. These stocks might be best avoided until a clearer picture of the coronavirus's eventual fallout develops. But they eventually might be extremely attractive buy-the-dip prospects.
Disclaimer
Data is as of Feb. 27. Stocks listed alphabetically. Dividend yields are calculated by annualizing the most recent payout and dividing by the share price.