The 45 Cheapest Index Funds in the ETF Universe
Vanguard.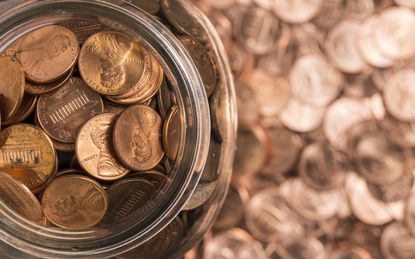 (Image credit: Getty Images)
Vanguard. Schwab. iShares. SPDR. All of these exchange-traded fund (ETF) giants undercut each other for years by putting out the cheapest index funds they could. All competed against each other in a so-called "race to zero."
And all lost to the most unlikely of dark horses.
Upstart SoFi recently rattled the low-cost establishment by becoming the first provider to launch ETFs with zero annual expenses – and did so with the launch of its first two ETFs. (For the record, Fidelity introduced the first no-fee index funds in the mutual fund industry back in August 2018.)
The large-cap SoFi Select 500 ETF (SFY (opens in new tab)) and mid-cap SoFi Next 500 ETF (SFYX (opens in new tab)) joined the markets on Thursday, April 11. Each fund has a listed expense ratio of 0.19%, but SoFi will waive those fees through at least June 30, 2020. That clearly will make them the cheapest ETFs in their respective categories.
But it doesn't cost much to invest in any corner of the market. A host of other categories feature index funds that, while not totally free, charge microscopic fees that make them extremely cost-efficient.
Here are 45 of the cheapest index funds in the U.S. ETF universe. These ETFs, listed by Morningstar category, cover stocks, bonds and other assets across a wide range of strategies.
Data is as of April 11. This list was created using provider data, as well as Morningstar data for the net expense ratio (which includes fee waivers) listed in each ETF's most current prospectus. This list does not include ETFs that have been announced but not launched, and it does not reflect announced fee changes that have not yet taken effect. Not all Morningstar categories are represented here.
Senior Investing Editor, Kiplinger.com
Kyle is senior investing editor for Kiplinger.com. As a writer and columnist, he also specializes in exchange-traded funds. He joined Kiplinger in September 2017 after spending six years at InvestorPlace.com, where he managed the editorial staff. His work has appeared in several outlets, including U.S. News & World Report and MSN Money, he has appeared as a guest on Fox Business Network and Money Radio, and he has been quoted in MarketWatch, Vice and Univision, among other outlets. He is a proud graduate of The Ohio State University, where he earned a BA in journalism.