10 States That Are Surprisingly 'Rich' in Millionaires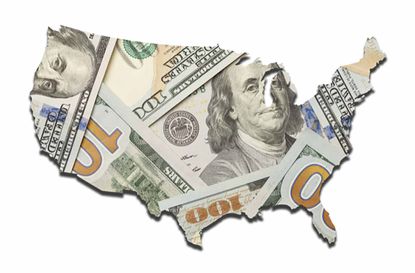 (Image credit: Getty Images)
Rising stock prices are boosting the number of millionaire households in the U.S., but when it comes to having at least seven figures in liquid assets on hand, millionaires are actually pretty rare.
Once you strip out things such as real estate (most folks' wealth is tied up in their homes), employer-sponsored retirement plans and business partnerships, only 6.2% of all American households have investable assets of $1 million or more, according to Phoenix Marketing International (opens in new tab), a firm that tracks the affluent market.
Not surprisingly, the states with the highest concentrations of millionaires also tend to have some of the highest incomes, home values and living expenses in the country. New York and California have lots of millionaires, you say? No kidding. They also have sky-high median household incomes and other pricey demographic indicators.
What's more remarkable is when a state can manage to have a relatively high concentration of millionaires and relatively low costs at the same time.
Using data from Phoenix Marketing International and the U.S. census, we searched for states with median incomes and median home values well below national levels that still managed to support comparatively high concentrations (at least 5%) of millionaire households.
Here's a look at 10 states with surprisingly high concentrations of millionaire households given their broader income and home value demographics. For perspective, we're also providing important tax and cost-of-living information.
Estimates of millionaire households provided by Phoenix Marketing International (opens in new tab), a firm that tracks the affluent market. Investable assets include education/custodial accounts, individually owned retirement accounts, stocks, options, bonds, mutual funds, managed accounts, hedge funds, structured products, ETFs, cash accounts, annuities and cash value life insurance policies. Data on household incomes and home values are from the U.S. Census Bureau. Living costs are based on the Council for Community and Economic Research's Cost of Living Index (opens in new tab). Tax information is as of 2018.