10 States That Are Surprisingly 'Rich' in Millionaires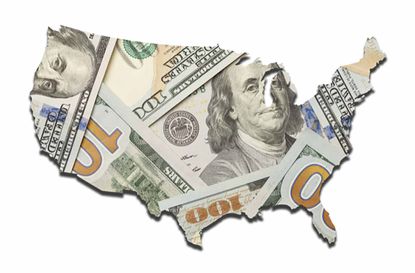 (Image credit: Getty Images)
Rising stock prices are boosting the number of millionaire households in the U.S., but when it comes to having at least seven figures in liquid assets on hand, millionaires are actually pretty rare.
Once you strip out things such as real estate (most folks' wealth is tied up in their homes), employer-sponsored retirement plans and business partnerships, only 6.2% of all American households have investable assets of $1 million or more, according to Phoenix Marketing International, a firm that tracks the affluent market.
Not surprisingly, the states with the highest concentrations of millionaires also tend to have some of the highest incomes, home values and living expenses in the country. New York and California have lots of millionaires, you say? No kidding. They also have sky-high median household incomes and other pricey demographic indicators.
What's more remarkable is when a state can manage to have a relatively high concentration of millionaires and relatively low costs at the same time.
Using data from Phoenix Marketing International and the U.S. census, we searched for states with median incomes and median home values well below national levels that still managed to support comparatively high concentrations (at least 5%) of millionaire households.
Here's a look at 10 states with surprisingly high concentrations of millionaire households given their broader income and home value demographics. For perspective, we're also providing important tax and cost-of-living information.
Disclaimer
Estimates of millionaire households provided by Phoenix Marketing International, a firm that tracks the affluent market. Investable assets include education/custodial accounts, individually owned retirement accounts, stocks, options, bonds, mutual funds, managed accounts, hedge funds, structured products, ETFs, cash accounts, annuities and cash value life insurance policies. Data on household incomes and home values are from the U.S. Census Bureau. Living costs are based on the Council for Community and Economic Research's Cost of Living Index. Tax information is as of 2018.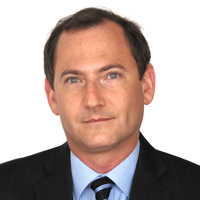 Senior Investing Writer, Kiplinger.com
Dan Burrows is Kiplinger's senior investing writer, having joined the august publication full time in 2016.
A long-time financial journalist, Dan is a veteran of SmartMoney, MarketWatch, CBS MoneyWatch, InvestorPlace and DailyFinance. He has written for The Wall Street Journal, Bloomberg, Consumer Reports, Senior Executive and Boston magazine, and his stories have appeared in the New York Daily News, the San Jose Mercury News and Investor's Business Daily, among other publications. As a senior writer at AOL's DailyFinance, Dan reported market news from the floor of the New York Stock Exchange and hosted a weekly video segment on equities.
Once upon a time – before his days as a financial reporter and assistant financial editor at legendary fashion trade paper Women's Wear Daily – Dan worked for Spy magazine, scribbled away at Time Inc. and contributed to Maxim magazine back when lad mags were a thing. He's also written for Esquire magazine's Dubious Achievements Awards.
In his current role at Kiplinger, Dan writes about equities, fixed income, currencies, commodities, funds, macroeconomics, demographics, real estate, cost of living indexes and more.
Dan holds a bachelor's degree from Oberlin College and a master's degree from Columbia University.
Disclosure: Dan does not trade stocks or other securities. Rather, he dollar-cost averages into cheap funds and index funds and holds them forever in tax-advantaged accounts.