10 Best College Values With the Lowest Average Graduating Debt
The cost of a college education continues to rise.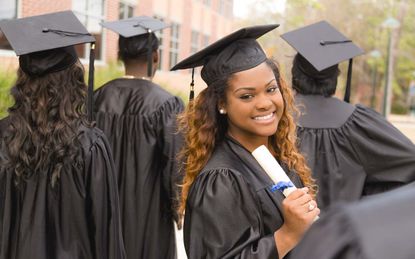 (Image credit: iStockphoto)
The cost of a college education continues to rise. In 2016-17 the average sticker price for an in-state, four-year public institution, including tuition, fees, and room and board, rose 2.7%, to $20,090 a year, according to the College Board. The average total cost of attendance at private colleges and for out-of-state students at public colleges rose 3.4%, to $45,370 and $35,370, respectively. Student debt is rising, too. Average debt at graduation among students who borrowed was $31,400 at private schools and $26,800 at public schools in 2014-15, the College Board reports, compared with $30,200 and $25,500, respectively, in 2013-14.
But students don't have to incur crippling debt to pay for college, nor do their parents have to break the bank to help them. These 10 schools get students who borrow out the door with the lowest average debt at graduation among the 300 schools on our list of best college values. At seven of the schools, student borrowers earn their diploma with an average of $13,000 or less in student debt. Five are public schools; four are liberal arts colleges; and one is a private university. Take a look at our list of low-debt colleges.