Kiplinger's Best College Values, 2019
Our expanded ranking names hundreds of colleges where you can get a quality education at an affordable price.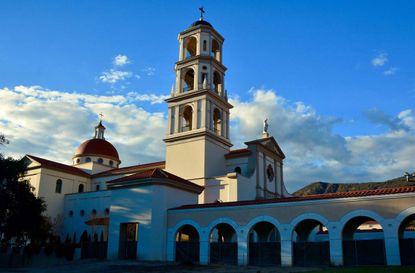 (Image credit: HAROLD LITWILER)
When Kiplinger's began ranking colleges for best value two decades ago, concerns about the price of college weren't in the spotlight. Since then, the cost of attending college has skyrocketed. Over the past 20 years, the average cost of tuition and fees at private four-year colleges has increased 58% after adjusting for inflation. And costs for students attending in-state public colleges have more than doubled, according to the College Board. Today's sky-high sticker prices, growing student debt and relatively flat family incomes have sparked a national conversation and will likely be an issue in the 2020 presidential campaign.
With so many variables at play, it's vital to start your college search by looking at the full array of college options, rather than sticking to high-profile or nearby schools that may already be on your radar (see Academic Showstopper: Hamilton College). To that end, Kiplinger's presents an expanded version of our annual best college values list. This year, we name 400 schools to our best values list, plus 100 schools that narrowly missed our list but also deliver a great value. As in recent years, we feature a combined list that ranks the top values for all U.S. colleges and universities, plus lists of the best values in private universities, private liberal arts colleges (ranked separately to account for their different missions) and public colleges.
Our Revised Approach
All the schools on our list meet our definition of value: a high-quality education at an affordable price. We start by analyzing academic measures, including the student-to-faculty ratio, the test scores of incoming freshmen, and the percentage of students who return for sophomore year.
Subscribe to Kiplinger's Personal Finance
Be a smarter, better informed investor.
Save up to 74%
Sign up for Kiplinger's Free E-Newsletters
Profit and prosper with the best of expert advice on investing, taxes, retirement, personal finance and more - straight to your e-mail.
Profit and prosper with the best of expert advice - straight to your e-mail.
We award the most points for four-year graduation rates because graduating on time helps keep costs down. But that isn't a reality for many students. To reflect the benefit that comes from earning a degree -- even if it takes more than four years -- we've revised the rankings to award a handful of points for five- and six-year rates. We also reward schools that do a first-rate job of graduating students with financial need.
On the monetary side, we look for schools with affordable sticker prices, generous financial aid and low student debt at graduation. For our combined list, we rank public colleges using the out-of-state cost of attendance to help you better compare them with private schools and other out-of-state public schools. Another change: Our rankings now compare the average first-year financial aid award to that of all undergraduates, rewarding schools that avoid giving generous aid packages to incoming students only to reduce them in subsequent years.
We're placing less emphasis on several factors, including a school's admission rate and test scores for incoming freshmen. Both have become less meaningful because some schools try to drive down admission rates by encouraging more students to apply, and many have made submitting SAT and ACT scores optional.
This Year's Winners
Thomas Aquinas College, a pint-size liberal arts school located 65 miles northwest of Los Angeles, on the edge of the Los Padres National Forest, ranks first on our combined best-values list as well as our list of private liberal arts colleges. Thomas Aquinas, which tops our rankings for the first time, racks up points on the financial side of the equation with a sticker price that's about half that of many schools on our best-values list. Like many institutions in the upper tier of our rankings, Thomas Aquinas meets 100% of students' demonstrated financial need, awarding need-based aid to 70% of students. And although nearly 90% of students report taking loans, the average debt among those who borrow is less than $20,000 -- less than the national average at both private and public schools.
This Catholic college, which recently opened a second campus in Massachusetts, has no academic majors, minors or electives. Instead, the school combines the traditions and teachings of the Catholic Church with a "Great Books" curriculum focused on the original writings of philosophers, historians, mathematicians, poets, scientists and theologians.
Among private universities, Yale University leads the pack for the third time. This Ivy League institution earns points for its superb academics, including an impressive 88% four-year graduation rate, six-to-one student-faculty ratio and competitive, 7% admission rate. Despite an annual sticker price of about $71,000, a Yale education is within reach for many families. Half of students -- some from families with income of $250,000 a year or more -- receive need-based financial aid. Substantial awards for eligible students cut the school's sticker price to less than $18,000. And at Yale, loans aren't part of the equation. The school meets 100% of students' demonstrated financial need with scholarships and grants. The average debt among the 16% of students who report borrowing on their own is $13,050.
The University of North Carolina at Chapel Hill retains its best in-state value title, leading the pack of public colleges for the 18th-straight time (as many times as Kiplinger's has ranked public colleges). It also nabs the top honors for best out-of-state value. Strong academics, including an 84% four-year graduation rate (among the highest of all the public colleges on our list) help the Tar Heels cement their spot at the top. UNC's sticker prices for in-state and out-of-state students are comparable to those of other public colleges, but generous need-based aid awards make UNC a bargain for students who qualify.
Calculating Costs
For the 2018-19 academic year, the average sticker price at private nonprofit colleges, including tuition, fees, and room and board, is $48,510 a year, a 3.2% increase from a year ago. The average sticker price at four-year public institutions rose 2.8%, to $21,370, for in-state students, and 2.6%, to $37,430, for out-of-state students, according to the College Board.
Many of the schools in our rankings post sticker prices north of $60,000 or even $70,000 a year. But most families will pay far less. All of the schools in our rankings offer significant need-based aid, and many also offer non-need-based aid (often called merit aid) to students with strong academic records or other accomplishments. And in many cases, schools with the biggest sticker prices offer the most financial aid.
For that reason, it's more important than ever to look beyond the sticker price when trying to figure out what your family can afford. The figures for average cost after financial aid listed in our rankings are a good starting point to determine what your family may ultimately pay.
If you're concerned that your family may not qualify for much need-based aid but your student is a high achiever, look for schools that offer merit aid. As your student narrows the field of potential colleges, visit each school's website to drill down into the specifics of their financial aid policies and estimate what your student may receive. For example, about six dozen schools have adopted programs that exclude loans from financial aid awards. Some, such as Haverford College (number 9 on our combined list), limit no-loan programs based on family income; others, such as Amherst College (number 13) and Princeton University (number 5), extend the program to all students who receive financial aid.
The programs don't eliminate student debt entirely because aid awards are based on a school's estimate of what a family can pay. Still, the percentage of students who borrow is much smaller at no-loan schools, and those who graduate with loans typically have balances well below the national average ($32,600 among students who borrowed at private schools and $26,900 at public schools in 2016–17, according to the College Board).
To receive federal grants, loans and work-study funds, you'll need to fill out the Free Application for Federal Student Aid (FAFSA) each year your child is in school. Many private schools will also have you fill out the CSS Profile, a more detailed application that uses different calculations to determine your student's eligibility for institutional grants and scholarships.
You can get a rough idea of the amount of financial aid your family may qualify for by using the FAFSA4caster tool. Once you have the short list of schools that your student is interested in attending, use each school's net price calculator.
The tool varies from one school to the next, but after providing some information about your student and your family's financial situation, you'll be able to see what families like yours paid to attend the previous year, after grants and scholarships.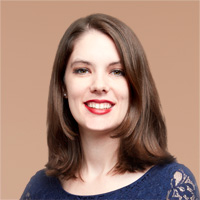 Associate Editor, Kiplinger's Personal Finance
Pitsker joined Kiplinger in the summer of 2012. Previously, she interned at the Post-Standard newspaper in Syracuse, N.Y., and with Chronogram magazine in Kingston, N.Y. She holds a BS in magazine journalism from Syracuse University's S.I. Newhouse School of Public Communications.