8 Hidden Values in the Used Car Market
When buying or leasing a new car, Kiplinger readers know to consider depreciation and residual value.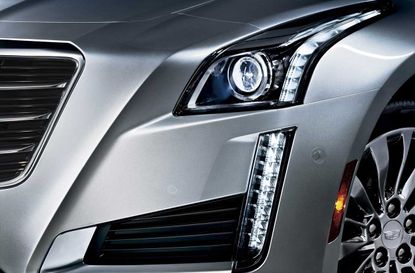 (Image credit: Courtesy Cadillac)
When buying or leasing a new car, Kiplinger readers know to consider depreciation and residual value. In a purchase, the better your new ride holds its value, the more resale dollars you'll eventually capture. With leases, the higher the residual value, the lower the monthly payment. But when it comes to buying used, depreciation can be your friend. For a variety of reasons, some used cars have depreciated faster than their peers but are still great values.
You have to be willing to look past the blue-chip brands in each class of cars—usually the Toyotas, Hondas and Subarus—to the unsung and overlooked Fords, Chevys and Hyundais. American and Korean brands are turning out some high-quality vehicles lately that have slipped under the radar of the used car market. The high residual values and costs of the blue chips, while well deserved, are due largely to their popularity, notes Ronald Montoya, senior consumer editor for Edmunds.com.
The hidden values, by comparison, might mean "buying from a brand you're not familiar with, or not comfortable with," Montoya explains.
And note that a used car with a rock-bottom price isn't necessarily a steal. Some fetch a fraction of their original price because, well, they're not very good. But working with Edmunds, and with an eye to reliability (as measured by Consumer Reports), we looked at a range of two-year-old vehicles (an age representing a "sweet spot" on the depreciation curve) and lined up eight models that are the hidden values of the used car market. Have a look.
1/8
Compact Crossovers: Ford Escape
The Honda CR-V is the blue chip in this popular segment. The 2015 model is the fourth generation of this popular sport-utility, and it commands a considerable premium in the market, holding 83% of its value two years on.Consider the Ford Escape as an alternative. It has depreciated to about 66% of its initial price. And Consumer Reports gave the 2015 Escape the exact same reliability and owner-satisfaction rankings as the CR-V.
Given the discount, you could opt for a fancy trim level, such as Titanium, which gets you leather seats with power adjustment for both driver and passenger, and spring for the Escape's biggest, most powerful engine, the four-cylinder EcoBoost 2.0. With that engine, the Escape can tow 3,500 pounds, far more than the CR-V's 1,500 pounds.
One caveat: For 2015 models, the Escape lags the CR-V in safety, as measured by the Insurance Institute for Highway Safety. It did not perform as well on the demanding "small-overlap" frontal crash test, meant to simulate hitting a utility pole or similar object.
2/8
Midsize Sedans: Ford Fusion
The crossover craze has come at the expense of sedan sales, but that just means opportunity for the value shopper. This roost is ruled by the Honda Accord, which typically retains 75% of its original value after two years, and the Toyota Camry, which has seen its residual value eroded to about 67% of what it sold for new.
While fashion may have turned away from the sedan class, manufacturers have spent years fiercely competing in this segment, and the progress they made in engineering and quality hasn't gone away. It's yours to enjoy at an even greater discount if you'll give consideration to the Ford Fusion (60% of original value) and Hyundai Sonata (63%).
Comparing those two, the Fusion edges the Sonata on Consumer Reports' reliability rating, though both lag the Camry and Accord. But keep in mind that Hyundai continues to offer the longest warranty out there. If you buy a two-year-old Sonata, you still have three years of comprehensive coverage left.
3/8
Large Trucks: Ram 1500
The loyalties of truck people are deeply held—just look at the stickers on the owners' back windows. A few observations from a car reviewer aren't going to turn a Chevrolet guy into a Ford guy (or vice versa).
Fortunately, looking at the numbers, we can steer clear of the Ford-Chevy fissure altogether. A Toyota, the Tundra, is at the top of the retained-value charts again, holding 84% of its value. At the other end of the spectrum is the Ram 1500 (yes, just Ram, not Dodge Ram—that change happened in 2009). It retains 68% of its value, the lowest in this class, below large trucks from Ford, Chevrolet, GMC and Nissan. That puts the price of an average 2015 Ram under $30,000. "Really solid, comfortable trucks," says Edmunds' Montoya. Consumer Reports' testers gave special praise to its 8-speed transmission and suspension.
So, what gives? Reliability. One potential patch for that vulnerability is to consider an extended warranty, but, as ever, be careful with these insurance products, Montoya warns. Get it from the manufacturer, and don't let the price of the warranty wipe out the savings of a less-expensive vehicle.
4/8
Compact Cars: Chevrolet Cruze
The compact car in our comparison with the lowest depreciation is the Subaru Impreza, holding a rather astonishing 84% of its value. A better benchmark here is the Honda Civic, at 79%, because a good part of Subaru's high retained value is due to its standard all-wheel drive, which is uncommon among its peers.
But even as the Honda holds its place with a well-deserved reputation for reliability, the value shopper here should take a look at the Chevrolet Cruze. Depreciated to 68% of its new price, the small Chevy sedan offers an impressively quiet ride, nice handling and a dashboard that's much better laid out than the Civic's polarizing two-level arrangement—all for thousands less than the Honda.
In terms of reliability, the Cruze isn't on par with the Civic, but it's better than the Ford Focus and Volkswagen Jetta, which you'll also find down in the discount bin.
Another dark-horse contender to consider: the 2015 Hyundai Elantra GT. A sporty hatchback version of the Elantra, its sharp handling and zoomy styling are noteworthy. The Elantra GT is heavily discounted (58% of sale price) and has excellent reliability to boot. But it sold poorly, so you might have a hard time finding one.
5/8
Minivans: Kia Sedona
Honda's Odyssey and Toyota's Sienna have traded the mantle of blue-chip minivan for years, depending usually on which one has had the fresher redesign. Meanwhile, Kia has been steadily improving its minivan offering, the Kia Sedona. It's worth a look.
Considered an overweight also-ran when it debuted over a decade ago, the Sedona's 2015 redesign has made it a real contender. The design could almost be considered minivan disguise: a stepped-up third side window and long, low nose evoke a large crossover.
And despite the attractive styling, it's still the value contender in this category. While the 2015 Odyssey sells for about 78% of its new list price, the 2015 Sedona has depreciated to 60%. Because these cars cost between $30,000 and $40,000 new, that's many thousands in potential savings. What's more, the Kia gives up nothing to the Odyssey in safety: Both scored Top Safety Pick designations from the Insurance Institute for Highway Safety.
6/8
Luxury SUV: Cadillac SRX
The Lexus RX has long held sway in this category (first the RX300, then the RX330 and now, a few redesigns in, the RX 350). Top-notch fit and finish, luxury appointments on top of the bones, and the reliability of the Camry platform help it hold onto 74% of its value two years in. If there's a criticism, it's that the car is too quiet, which some find boring.
Cue Cadillac's SRX to shake things up a bit. With the 2015 model, you'll get a direct-injected 3.6-liter V6 that delivers more power than the RX 350's engine. The SRX's styling, in our humble opinion, delivers a much sharper look. The Cadillac has depreciated to 72% of its sales price, as opposed to the Lexus' 74%. But a warning: Spend some time with the car's screen-based user system, dubbed CUE (for Cadillac User Experience), and make sure you can live with it. The flush touch surfaces are not everyone's cup of tea.
You might also look for the Lincoln MKX. Its layout is very similar to the other two, and according to Consumer Reports, the MKX is every bit as reliable as the Lexus. With a residual value of 66%, the Lincoln goes for thousands less than the Lexus, though you might find it a bit scarce.
7/8
Entry Luxury Car: Cadillac CTS
We don't think we're likely to make die-hard driving enthusiasts stray from their devotion to the BMW 3 Series. Its reputation as a driver's car is well earned and a big reason the car retains 76% of its value two years after sale. Furthermore, the 3 Series has an exceptionally wide range of engines and trim levels, so making good apples-to-apples comparisons with other cars can be tough. But if you're one of the many people who want a nice-looking car that says "I have arrived," you should give the Cadillac CTS a look.
Like Lexus, Mercedes, Infiniti and others, Cadillac has been gunning for the 3 Series benchmark for years, and the 2015 CTS has the sharp handling and quick acceleration you'd expect from BMW, along with appointments to satisfy the "luxury" part of this class of vehicle. But with two-year depreciation dropping the price to about 67%, you can get into one cheaper than you can a BMW, and the CTS gets similar reliability ratings from Consumer Reports. Like the Cadillac SRX, it has the CUE dash system, which has controls that some find off-putting.
Quiz: Car Insurance: Are You Covered?
8/8
Subcompact: Kia Soul
The smallest and cheapest of cars tend to lose the most value. A Daimler-Benz Smart Fortwo is worth barely half of its sticker price two years out; the same is true of the Fiat 500. These cars provide a reminder that heavy depreciation can also be a warning sign. Both have iffy reliability records and many dissatisfied buyers.
At the opposite end of the spectrum is the Honda Fit, which has been wowing car reviewers and flying off dealership floors (with minimal discounts) since its 2001 debut. A 2015 model holds 84% of its new value today.
In between those two extremes lies one of Kiplinger's all-time favorites, the Kia Soul. This high-roofed, boxy compact impressed us at its debut, and a 2014 redesign gave it greater refinement. It's now quieter, with a smoother ride, and the redesigned model earns a Top Safety Pick designation from the IIHS.
It's a good car for both young drivers (it included Bluetooth and USB integration back when those were rare on an inexpensive car) and older drivers (upright seating position, decent visibility). Highway mileage is only so-so, partly as a consequence of having to push that brick-like shape through the air. But the Soul holds 74% of its new value, letting it slot in at about $1,000 less than the Fit.
Senior Online Editor, Kiplinger.com
In his current role as Senior Online Editor, David edits and writes a wide range of content for Kiplinger.com. With more than 20 years of experience with Kiplinger, he has worked on and written for a range of its publications, including The Kiplinger Letter and Kiplinger's Personal Finance magazine. He is a co-host of Your Money's Worth, Kiplinger's podcast and has helped develop the Economic Forecasts feature.