5 Budget-Friendly Essentials for Your Work Wardrobe
Even as a young worker with limited funds, you can build an office-friendly wardrobe without breaking your budget.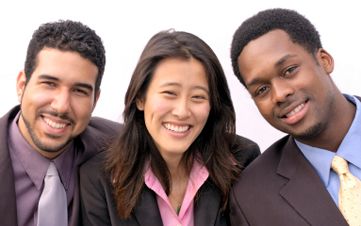 (Image credit: iStockphoto)
Even as a young worker with limited funds, you can build an office-friendly wardrobe without breaking your budget. We asked several experts for their best tips.
Here are five items they suggest to get more bang for your buck:
1/5
Suit Up
A well-made business suit is a must-have, says Yujin Wood, co-owner and editor of WorkChic.com (opens in new tab).
You'll want to wear it to interviews, presentations, client meetings, conferences and other work-related occasions. It will last you season after season, even with multiple visits to the dry cleaners, she adds.
The price of a suit can vary greatly, depending on the quality of the fabric, the brand name and whether it's custom-made or off the rack. For many young professionals, buying one at a department store is the only affordable option. At Macys.com, the price of a women's skirt suit ranges from $44 to $192, including brands such as AGB and Calvin Klein. At LordandTaylor.com, the cost of a men's suit ranges from $175 to $795 for brands such as Lauren by Ralph Lauren and Hugo Boss.
2/5
Not-Too-Fancy Footwear
Every professional woman should have a pair of basic black pumps, says Kathryn Finney, founder and editor of the style blog The Budget Fashionista (opens in new tab).
They are versatile and can be worn with virtually every classic suit color -- gray, navy blue, black and brown. She recommends sticking with a heel that's between two and two-and-a-half inches. On ShopStyle.com, searching the cost-friendly range of $50 to $100, we found a wide selection of black pumps (using Finney's suggested heel height), ranging in price from $60 to $99 for brands such as Bandolino and Michael Kors.
Men can't go wrong with oxford- or loafer-style shoes, suggests Barbara Mesecke, vice-president and general merchandise manager for Sears' Ready-to-Wear division. They're basic and can be worn multiple ways: with suits, a button-down dress shirt and khakis, or a polo shirt and jeans. Go for a classic pair in black or brown that you can wear repeatedly. Again, using ShopStyle to search for footwear between $50 and $100, we found a range of men's black loafers costing $65 to $95 for brands including Giorgio Brutini and Kenneth Cole.
3/5
Personality Pieces
Incorporating your personality into your look can help you stand out from the sea of blue and gray around the office. It's simple to do and relatively inexpensive, Mesecke says.
For women, accessories such as a fun handbag or piece of jewelry are a great way to incorporate personal style without going overboard. At Piperlime.com, an online fashion store, searching in the $50 to $100 range, women's shoulder bags are available in a variety of styles and colors, and include brands such as Nine West and Melie Bianco. Necklaces listed on the site start at $18 and go up to $148.
Men should try playing with patterns and colors when putting together shirt and tie combinations with their suits. "Classic blue or white always works, but give the pinks and purples a try," says Melissa Merrit, a customer relationship and personal styling director for Nordstrom. At Nordstrom.com, in the $50 to $100 price range, a men's dress shirt can cost $60 to $99 for brands such as Brooks Brothers and English Laundry. For ties, on the same site, we were able to find reasonably priced options between $25 and $50 from brands such as Public Opinion and BOSS Black.
4/5
A Quality Cover-Up
A quality winter coat is a worthy splurge item. "It's the first thing people see when you walk in a room and the last thing they see when you leave," says Alia Ahmed-Yahia, chief style director for LOFT.
To justify spending the extra cash, the coat must be functional as well as fashionable -- warm, mid-thigh length or longer with closures, she adds.
Consider using a private-sale shopping site, such as RueLaLa.com or Ideeli.com, for this kind of purchase. You'll be able to browse a variety of high-quality designer brands at discounted prices. For example, in mid September, a men's belted peacoat by French Connection was on sale for $180, marked down from $348. And a woman's peacoat by the same brand was marked down to $110 (originally $288).
5/5
Double-Duty Items
How can you save money while simultaneously upgrading your casual attire? Once you have the wardrobe basics, fill in the gaps with pieces that can go from work to play, says Ahmed-Yahia.
For example, a silky shell or blouse for a woman is work-friendly when worn under a blazer. And when you're ready to hang out with friends, just swap the suit for a pair of skinny jeans and heels. At LOFT.com, a shell top ranges from $17 to $70.
For men, a great bag is an important piece to own. "A messenger bag, a tote or a satchel [in a variety of materials from canvas to leather] is functional and stylish," says Gregg Andrews, fashion director for Nordstrom. "And it goes with suits or corduroys for work or the weekend." At Nordstrom.com, a canvas messenger bag can cost $195 up to $265.
Online Editor, Kiplinger.com
Browne Taylor joined Kiplinger in 2011 and is a channel editor for Kiplinger.com covering living and family finance topics. She previously worked at the Washington Post as a Web producer in the Style section and prior to that covered the Jobs, Cars and Real Estate sections. She earned a BA in journalism from Howard University in Washington, D.C.