Seniors Need to Face Their Financial Fears
Yes, the pandemic has brought many changes to our lives and our finances, and some of them have been particularly scary for older Americans. Here's how to face your fears and move forward.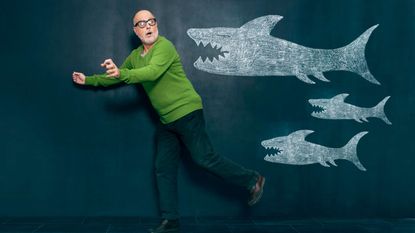 (Image credit: Getty Images)
Life has changed for many seniors over the last year and a half. Jobs were lost, health concerns abound, and this all results in uncertainty and fear for Boomers' financial future.
How can you avert financial doom and design the life you want? It starts with facing your fears.
What Keeps You Up at Night?
SeniorLiving.org found that:
Subscribe to Kiplinger's Personal Finance
Be a smarter, better informed investor.
Save up to 74%
Sign up for Kiplinger's Free E-Newsletters
Profit and prosper with the best of expert advice on investing, taxes, retirement, personal finance and more - straight to your e-mail.
Profit and prosper with the best of expert advice - straight to your e-mail.
"Nearly 1 in 2 older adults' biggest financial fear was not having enough money saved for retirement…"
"1 in 4 older adults fear they'll never pay off their existing debt."
"Forty-five percent of people between 55 and 64 fear having high medical bills…"
These fears are only natural, because our work life has changed as millions of people lost their jobs and many have not returned to work. Some older adults may have had to leave work to become caregivers. The workforce migration we've seen recently has taken away many people's ability to currently earn money and also keep saving for their own retirement and future. In fact, about one in five Baby Boomers have retired, and that pace was stepped up during the pandemic. About 3.2 million more Boomers retired when you look quarter-over-quarter from 2019 to 2020, according to Pew Research. Until the pandemic, retirement for Boomers had been running about 2 million per year since 2011.
It's even worse for women. The pandemic disproportionately affected women, with more exiting the workforce. Women live longer than men and therefore will have to rely upon their retirement savings and Social Security for a greater number of years. We also know that because women earn less than men, by definition they are lagging men when it comes to financial security. When you really look at what that means, women effectively stop getting paid on Oct. 29 and work for free until the end of the year.
Another thing that keeps seniors up at night is their debt. The pandemic has wreaked havoc on older homeowners and renters. A recent Census Bureau report indicated that about 1.7 million older homeowners were behind in their mortgages and they fear eviction.
Now What? Start at Home
You need to look at your living situation and future in a realistic light. Will you be able to still live in your home? Should you consider other living arrangements? Is it time to sell the big family home and downsize? Have you thought about a retirement community? Can you put together a "living pod" to cohabit with friends to reduce expenses? Can you live with family members?
Each of these options can stretch your dollars farther, so keep an open mind. Don't look at them as making compromises, because who knows, these changes could actually make you happier as well as more financially secure.
Next, Take Some Basic Financial Measurements
You need to take a hard look at your current and future income and expenses. I know that you don't have a crystal ball to tell you what the future will hold. And let's just say the pandemic gobsmacked us, reminding everyone that we never know when life will pitch us that curveball. But there are a couple of benchmarks that you should plan to shoot for:
10 Times Rule: The general rule of thumb is that you should have saved about 10 times your pre-retirement income by the time you turn 67. Remember to factor in your Social Security and any pension money that you will receive.
80% Rule: You should think about adjusting your future budget for expenses you won't have in retirement. It is said that that figure will be about 20% of your current budget, and therefore you will need to replace 80% of your current earnings each year in retirement.
After measuring yourself against these basic rules, maybe you're not as bad off as you feared. But if you are, then consider the next step.
Work on Your Debt
If you are behind on your mortgage, you are not alone. There was some confusion when the government issued forbearance for mortgage holders during the pandemic. Forbearance is just a deferment of payments — not forgiveness. It just kicked the loan payments down the road.
Here are some things to consider:
Freddie Mac or Fannie Mae: You can check online to see if one of these institutions owns your mortgage. When you find out if they do, reach out to them to see what your future terms are. You can negotiate with them.
Banks: If your mortgage is held by a bank, in many cases they will renegotiate your mortgage if you can't pay the current terms. Be proactive with the banks. Call them before you start to miss payments. It may be a good time to renegotiate your mortgage to a lower rate that may give you some payment relief. The rule of thumb is that it makes sense to renegotiate your rate if it is 1 percentage point lower than your current rate. The process is costly, so make sure that you figure in all of the costs associated with this new mortgage.
Renters: If you rent, and your landlord was receiving mortgage relief, you can't be evicted for 90 days. The clock may have run out for you, so check with your landlord to see if you can negotiate new terms.
High Medical Bills: The Commonwealth Fund did a survey and found that 7 million elderly adults are struggling to pay medical bills. There are federal and local assistance programs that will help older people pay medical bills. You also need to understand that everything is negotiable. It may not seem that way, but it's true. Speak to your doctor or hospital or even the collection service and explain your situation. They would rather have you pay something, than nothing.
Finally, Just Do It
The point here is to take charge of your financial life: Now. I know it may seem scary. Many of these decisions are hard, but if you don't design your own financial future, someone else will.
As Dale Carnegie said: "Inaction breeds doubt and fear. Action breeds confidence and courage. If you want to conquer fear, do not sit home and think about it. Go out and get busy."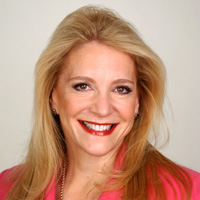 President & CEO, Children's Financial Network Inc.
Neale Godfrey is a New York Times #1 best-selling author of 27 books, which empower families (and their kids and grandkids) to take charge of their financial lives. Godfrey started her journey with The Chase Manhattan Bank, joining as one of the first female executives, and later became president of The First Women's Bank and founder of The First Children's Bank. Neale pioneered the topic of "kids and money," which took off after her 13 appearances on "The Oprah Winfrey Show." www.nealegodfrey.com