Why Live Alone in Retirement? Form a Pod Instead
Sharing expenses can be extremely helpful, but that's not the only reason to add some peas to your pod. Sharing friendships, skills and talents can be just as valuable.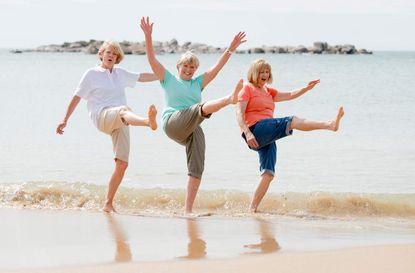 (Image credit: This content is subject to copyright.)
Are you sick and tired of having financial pundits yell at you about not saving enough for retirement? I am. They scare retirees into believing that because the average person has not saved enough, that they are doomed to a life of horrible choices. Because of their longer life spans and often smaller savings, this can be especially scary for women. Some women fear becoming bag ladies and living out of shopping carts. Others fear becoming a burden to their children.
Retirement becomes a "black-hole" for the future. What if you could change the narrative into planning for a life that you could look forward to living? A life of your own design, doing what you want to be doing — with people you are compatible with.
The Pod
I call this type of living The Pod. Literally, you will start to design your future living with friends. You have seen it work on the Golden Girls, and you can do it, too. You don't have to know all of the details; you just have to know that you don't want to live alone. You can have roommates or housemates, and you can plan a future together. You can design your Pod with couples or if you want it to be same sex, go for it. (Keep in mind that you are expected to live an average of 6.7 years longer than your hubby.) With your Pod you will get to share expenses, talents, hobbies and even travel. The point is that you get to design your future, and not just let it sneak up on you, leaving you with no choices.
Subscribe to Kiplinger's Personal Finance
Be a smarter, better informed investor.
Save up to 74%
Sign up for Kiplinger's Free E-Newsletters
Profit and prosper with the best of expert advice on investing, taxes, retirement, personal finance and more - straight to your e-mail.
Profit and prosper with the best of expert advice - straight to your e-mail.
How Many 'Peas' in Your Pod?
How many mates do you want to share your Pod with? If you start with the designing of your Pod-Mates, the look, feel and location of the Pod will become clearer. There are certainly factors to consider, such as: Pod size, zoning regulations, finances, taxes, personal preference, friends or roommates, comfort zone. There are no rules, only choices.
While I genuinely like having my house alive with people around, I also treasure my quiet time. I need my private space — my sanctuary. I need to disconnect, unplug and unwind from the swirl of activity that is my professional, social and family life.
So, for me, regardless of the number of peas, one major requirement of my Pod is that I have my own bedroom and bathroom. I know myself well enough to know that I'm certainly not going to share my clothes closets, and I don't want to have someone else's makeup on my bathroom vanity.
The Money Factor
We have grown up with the saying that "Two can live as cheaply as one." That phrase has been around for quite a while. But, when it comes to the Pod, the fact is that two can live more cheaply than each on their own. Three or four can live even more cheaply still.
The cost of living goes down because you are sharing the expenses. If you own your home, most of the associated costs — taxes, insurance and upkeep — are fixed. Whether you live in your home alone, or you have three people living with you, those fixed costs remain the same. For example, if you share your home with three friends, your $10,000 property tax bill suddenly drops to $2,500 for each of you. That's a savings of $7,500 per year! Think of what you could do with that savings.
Now, let's assume your property insurance is $2,000 per year. Split that four ways and it drops to $500, for a savings of $1,500 per year. Added to your property tax savings, you're now talking $9,000 a year. How many winter escapes to warmer climates can you take with that money?
Even if you currently live in a one-bedroom rental apartment and decide to move to a two-bedroom and share with another pea, sharing the cost of the two bedrooms will usually be less than paying for your one-bedroom on your own. For example, in 2017 the median one-bedroom rental in Seattle cost $1,850. A two-bedroom rental only goes up to $2,450. If you live in Jersey City, N.J., that one bedroom would cost $2,588, and the two-bedroom version would be $3,512 per month. You can do the math.
Let's Make It Personal
(Put your current costs into the worksheet)
What are your combined annual property and school taxes? $_______
What is your annual cost for rent or mortgage payments? $_______
If you have a co-op, what is your annual common charge? $_______
What is your annual electric bill? $_______
Annual heating bill? $_______
Annual homeowner's insurance bill? $_______
Lawn service/snow removal? $_______
Approximate upkeep? $_______
Now, add these costs together and put the total here. $_______
Now divide that total cost by the possible number of peas in your Pod. $_______
Your final number is the cost per pea, per year to compare with what you are currently shouldering on your own.
The financial benefit is clear. Sharing your Pod translates directly into saving money. This can mean that your savings will last longer, and your retirement income will go further. For some, it may be the difference between scraping by and living comfortably. It may make the difference between living how and where you want to live, and living how and where you have to live. But, consult an attorney to work out all of the particulars. You have to consider things as joint ownership considerations, income if you are receiving rent, taxes, wills, what happens to the Pod as friends leave (voluntarily or if they die), etc.?
How Big is Your Pod?
Size matters — especially when it comes to determining how many peas you'll have in your Pod. Size will definitely play a major role in your decision-making. Sharing expenses is great, but you have to be comfortable, and practical.
If you have a one-bedroom condo that you're comfortable in, you're probably not thinking about sharing it with anyone. It will be better for you to think of upgrading or moving into someone else's Pod. Tight quarters can surely lead to trouble. I'm not advocating reverting back to living like a college student. It may have been fun back then, but I'm sure that life has long since lost its appeal — if it ever actually had any. And, let's face it, bunk beds are only fun when you're 8 years old.
In addition, just because you have a four-bedroom home, it doesn't mean you have to fill all the bedrooms. Remember, you have to weigh the options and come up with a plan that works for you. You may want to keep a bedroom or two for visits from your kids and grandkids.
Zoning and Other Regulations
If you live in a co-op, there are strict rules that apply to how many people can live in your apartment. In addition to the number of people, an additional tenant will probably have to be approved by the co-op board. The approval process can be slow and thorough, requiring financial disclosure and even personal references.
If you live in a rental apartment, even if it has two or more bedrooms, your lease may require you to report an additional tenant, and may even trigger a rent increase.
Owning your own house offers more flexibility, and you can certainly have more residents. But, if you are considered to be charging rent, zoning laws may kick-in. A residential neighborhood may not allow a rental situation.
These questions should be answered by your lawyer, in advance of your making any decisions.
Friends vs. Roommates
The Pod is not intended to function as a boarding house or an Airbnb. Sure, there is a financial benefit, but taking in people just to reduce your living expenses is not what it's about. The fact is that you will have a better life if you are sharing it with people you enjoy, respect and want to be with. They will contribute to the household costs, but ideally, the peas in your Pod should enrich each other's lives.
Remember, you are designing and building your own community. The words of Paul Rogat Loeb, an American social and political activist ring true, "We become human only in the company of other human beings." Just think about starting your own Pod.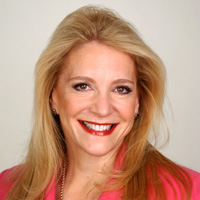 President & CEO, Children's Financial Network Inc.
Neale Godfrey is a New York Times #1 best-selling author of 27 books, which empower families (and their kids and grandkids) to take charge of their financial lives. Godfrey started her journey with The Chase Manhattan Bank, joining as one of the first female executives, and later became president of The First Women's Bank and founder of The First Children's Bank. Neale pioneered the topic of "kids and money," which took off after her 13 appearances on "The Oprah Winfrey Show." www.nealegodfrey.com