The Pandemic Has Hit Women Hard: 6 Tips to Bounce Back
The COVID-19 pandemic has been a real blow for women financially, but while the statistics are sobering, there are some things we can do to recover.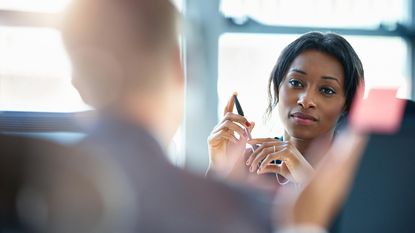 (Image credit: Getty Images)
We see reminders of the problems with gender parity every day. The passing of Justice Ruth Bader Ginsberg brought women's struggles over the years back to the forefront. I just wrote about RBG last month, but this topic is worth discussing during the pandemic. Let's see how far we have come … and how far we still need to go.
Making ends meet was a challenge before the pandemic. Even in families where both adults work full time, the average mom does almost 60% of the day care duties. In 2019 two-thirds of minimum wage workers were women. Women carry two-thirds of all student debt in the U.S., and in 2019, nearly a quarter of female-headed households lived in poverty; for households headed by Black or Latina women, the rates were closer to 30%.
As bad as all that, things have gotten worse for women since the COVID-19 pandemic struck, for several reasons.
Subscribe to Kiplinger's Personal Finance
Be a smarter, better informed investor.
Save up to 74%
Sign up for Kiplinger's Free E-Newsletters
Profit and prosper with the best of expert advice on investing, taxes, retirement, personal finance and more - straight to your e-mail.
Profit and prosper with the best of expert advice - straight to your e-mail.
Women Are Getting Hurt More Than Men by COVID
Typical recessions usually hurt male workers more as consumers cut back on expensive items like cars, computers and housing. This then affects manufacturing and construction, sectors that are more male dominated. But this recession is different. Researchers found that "This recession is hitting women harder. Between February and April 2020, male unemployment increased 9.9%; female unemployment increased 12.8%. The pandemic has ravaged in-person service jobs – at restaurants, hotels, Pilates studios, retail outlets and so on – which are disproportionately done by women." Men are more likely to work remotely, while women, especially in caregiving and teaching jobs, most often have to be there in person.
I spoke with Samantha Ettus, Founder and CEO of Park Place Payments, a woman-owned fintech that trains women seeking opportunities to re-enter the workforce to sell financial services to small businesses. "COVID has the potential to reverse years of progress for women in the workforce," says Ettus. "If we don't plug the dam, this brain-drain will derail the narrowing equality gap for generations to come. 865,000 women voluntarily dropped out of the workforce, a staggering four times the number of men. Alarmingly, half of the women who left, were women of color."
But unemployment is only part of the story. Illness, sick children or parents, home-schooling and lack of day care fill out the picture for why women are hit harder in this environment.
The Future: Tips for Women to Get Back on Track
It's very hard, because women did not have pay and work parity going into this recession. It is now thought that the pay gap ranges from 83 cents to 90 cents when you look at what women earn as compared to men. But there are things women can do to claw their way back out of this hole.
Get a handle on your spending. Keep a close watch on what you are spending now, as you have tightened your belt … and I hope you have been cutting out the non-essentials and frills in your budget. Cut out recurring expenses, such as gym memberships, streaming services and monthly subscriptions you don't need. Look at all automatic monthly payments.
Build your emergency fund. Now is the time to make sure you have an emergency fund to cover you for about three to six months of expenses. This is the money to help you sleep at night if the unthinkable happens. This is easier said than done for many of us. The economic toll of the pandemic is even harder on lower-income people. "Lower-income adults are less prepared to withstand a financial shock than those with high incomes. Only about one-in-four (23%) say they have rainy day funds set aside that would cover expenses for three months in case of an emergency, such as job loss, sickness or an economic downturn, compared with 48% of middle-income and 75% of upper-income adults.
Work from home effectively. If you are working from home, make certain that you are productive and professional. Employees worry that companies are looking at many employees as being on vacation. Dress for meetings (at least from the waist up), and send follow-up memos and proactive ideas in emails. Make sure that you have a dedicated Zoom space that will not be interrupted by kids or pets. (I'm heeding my own advice as my three cats thought it would be a good idea to have a fight while I was doing a live TV segment.)
Speak up when you need to. It's a scary time. Women are often nervous to talk about child and parent care situations that demand their time. They should not have to suffer from the "Wisdom of Solomon" where they have to decide between going to work or caring for loved ones. They are often hiding the demands on themselves, fearing that if there are more cutbacks or layoffs, they could be the most vulnerable. It's time for our companies to step up. Go to your HR representative and discuss this fear and ask for a more flexible work schedule. If you can telework, ask for that. It will allow you to juggle kids at school and home in a more balanced way. If you have to be there in person, explain that you are fearful for yourself and loved ones. Will it make a difference? I hope so.
Keep up with your education. This could be a great time to take that online course to polish your skills.
Find ways to earn more money. Find companies that can offer permanent or side hustle opportunities now that can better suit your needs. There are companies out there. Research these online. Sam, from Park Place Payments shared that her company does just that.
We know that women do not enjoy the equality that they should. The pandemic has highlighted this as we take a real step backward in job security. But we need to move forward, as Justice Ruth Bader Ginsberg has taught us; "Real change, enduring change, happens one step at a time." Keep marching.
This article was written by and presents the views of our contributing adviser, not the Kiplinger editorial staff. You can check adviser records with the SEC or with FINRA.
President & CEO, Children's Financial Network Inc.
Neale Godfrey is a New York Times #1 best-selling author of 27 books, which empower families (and their kids and grandkids) to take charge of their financial lives. Godfrey started her journey with The Chase Manhattan Bank, joining as one of the first female executives, and later became president of The First Women's Bank and founder of The First Children's Bank. Neale pioneered the topic of "kids and money," which took off after her 13 appearances on "The Oprah Winfrey Show." www.nealegodfrey.com