Are There Cracks in Your Pension Plan?
You're counting on pension benefits in retirement. But how secure is your pension plan? We offer some guidance, including a pension calculator, to help you find out.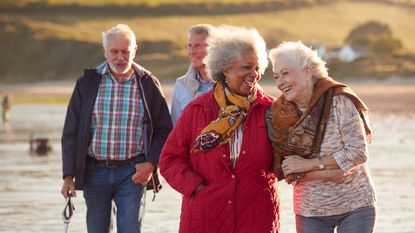 (Image credit: Getty Images )
Look up defined pension plans these days and words you don't want to see associated with the money needed to secure your retirement come up: broke, crisis, underfunded.
It looks mighty scary, especially as the coronavirus keeps raging and the economy remains uncertain. The reality? Most plans are fine, though "a small but significant number are in trouble," says Jean-Pierre Aubry, director of state and local research for the Center for Retirement Research at Boston College.
You'll have to sort through the morass to know whether your plan is safe and, if it's not, decide what, if anything, you can do. For more about that, keep reading.
Contributing Writer, Kiplinger's Personal Finance
Alina Tugend is a long-time journalist who has worked in Southern California, Rhode Island, Washington, D.C., London and New York. From 2005 to 2015, she wrote the biweekly Shortcuts column for The New York Times business section, which received the Best in Business Award for personal finance by the Society of American Business Editors and Writers. Her work has appeared in numerous publications, including The Times, The Atlantic, O, the Oprah Magazine, Family Circle and Inc. magazine. In 2011, Riverhead published Tugend's first book, Better by Mistake: The Unexpected Benefits of Being Wrong.