What To Take on a Plane for a More Comfortable, Luxurious Trip
These products make flying a smoother, more enjoyable experience.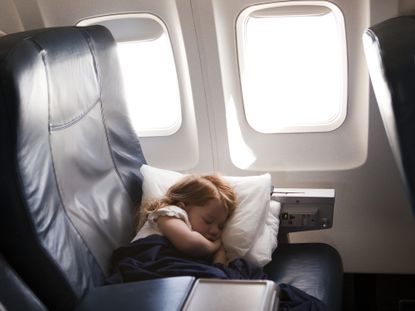 (Image credit: Getty Images)
Even if you're heading to one of the cheapest countries to visit, flight prices seem to be soaring upward. In fact, the price of flights to Europe and Asia are at their highest point in more than five years, but you wouldn't know it from the experience you're getting on planes these days, where you have to think of what to take on a plane yourself to improve the trip.
What used to be expected amenities — free headphones, entertainment, pillows, heck, even water — can't be guaranteed depending on which airline you're traveling with, especially because, for many people, the rising costs mean opting for budget airlines or lower classes than they're used to choosing when they fly.
Luckily, there are ways to make flights more comfortable, regardless of where you're sitting. Here are some of our favorite things to bring on a plane to add a touch of luxury to the sky experience.
Subscribe to Kiplinger's Personal Finance
Be a smarter, better informed investor.
Save up to 74%
Sign up for Kiplinger's Free E-Newsletters
Profit and prosper with the best of expert advice on investing, taxes, retirement, personal finance and more - straight to your e-mail.
Profit and prosper with the best of expert advice - straight to your e-mail.
Foot care
Yes, you're sitting most of the time you're on a plane, but that doesn't mean your feet shouldn't be pampered. Many people experience swelling of the extremities with altitude changes, so why not combat that sensation with a pair of comfortable compression socks? Away Travel, for example, sells a pair that will easily soothe your feet. You can also opt for a pair of soft slippers to really up the coziness levels.
If you want to really get comfortable, consider investing in a foot hammock. This swing, which is ultra-light, foldable and portable, is easily attached to the chair in front of you. Then you can place your feet in it whenever you need to stretch out your legs, change positions or get some sleep. It's a flight game-changer.
Noise-canceling headphones and the perfect white noise playlist
Sleeping on a plane is difficult for anyone, and it's not just because of the lack of space. It's also difficult because, with so many people packed in a tiny area, there's a lot of noise.
There is a simple way to shut all the commotion out, though. Invest in a good pair of noise-canceling headphones, as the ones they give you for free on the plane barely allow you to hear the in-flight entertainment, let alone block outside noise. With the right pair of headphones — and the right white noise playlist on your phone — you can forget you're even on a plane when you close your eyes. (Our colleagues at Tom's Guide named the Bose 700 one of the best noise-canceling headphones in 2023)
You're well on your way to bliss once you turn that white noise on.
A luxe eye mask
But for some people, it's not enough to have silence. You also need to avoid visual stimuli like light and movement. That's where an eye mask comes in. There are so many luxurious styles of eye masks on the market, but I particularly love Lunya's sleep mask: It's made of moisturizing silk to keep your skin in good shape, but it's ultra-soft and provides some comforting pressure on your face, which can also help you doze off.
Your own blanket and pillow
(and maybe another pillow for lumbar support). There's a chance your airline will skimp out on the pillows and blankets — and let's face it, the ones on the plane are never that comfy, anyway. When you bring your own bedding, you have both high-quality products and the familiarity of home.
If you're an anxious flier, we recommend investing in a weighted blanket (it really is a soothing sensation!). As for pillows, I like the J-Pillow, which has an unusual shape to help support your neck as you nod off.
But when we're talking about pillows on the airplane, it's worth considering your lumbar support needs, too. It might be worth it to bring a cushion like this memory foam model to keep your back from aching after a long flight.
Hydration
Hydrate, hydrate, hydrate — and that goes for your skin, too. Planes are an ultra-dry environment, which can lead to your skin feeling, well, gross. Make sure you pack the Chapstick, moisturizing wipes and your favorite skin lotion in your carry-on.
It's ultra-refreshing to use Burt's Bees' Cooling Wipes mid-flight, for example, or even put on a face mask like the TONYMOLY ones. Sure, you may look a little silly, but your skin will thank you. Who doesn't love to pamper themselves?
Plus, keep in mind, that you should have your own good-sized water bottle when you fly. You'll get thirsty as the flight goes on, and it can take a while for the beverage cart to reach you. This is the time to keep your YETI stainless steel water bottle close to you.
Pick the right seat
There is so much that is out of our control when we fly, which may be why it can cause as much mental discomfort as physical discomfort. But while booking, you do have some choices you can make to ensure your flight goes a little smoother.
If you can, try to book the emergency exit row — you'll end up with significantly more leg space.
If it's not possible, consider what your needs are. Do you want to have easy bathroom access and mobility? Select an aisle seat. Want a surface for sleeping? Opt for the window. If turbulence frightens you, experts say you'll get a smoother flight sitting on the wing. (Avoid the back at all costs.)
Yes, sometimes picking a seat will cost you more money — but if you're not tightly budgeting for a vacation, it can create a better flight experience, it may be worth it.
Related Content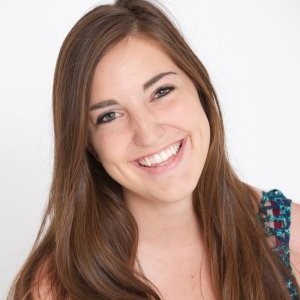 Becca van Sambeck is a writer and editor with experience in many fields, including travel, entertainment, business, education, and lifestyle. Her work has appeared in outlets like NBC, Oxygen, Bravo, the University of Southern California, Elite Daily, CafeMom, Travel For Teens, and more. She currently resides in New York City.