How to Budget for a Vacation When Prices Keep Rising
These vacation budgeting tips mean rising costs won't keep you from going on a trip.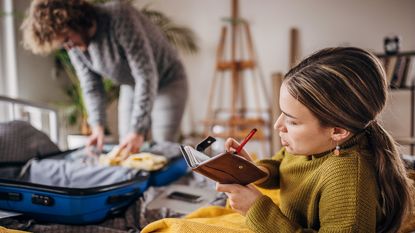 (Image credit: Getty Images)
Everybody deserves a vacation, but with the eye-popping prices caused by inflation and travel demand, it doesn't always feel feasible to have one. Things have been improving as the rate of inflation has slowed down. When comparing October 2023 airfare prices versus October 2022, U.S. airfares are down 13.2% according to the latest set of Consumer Price Index data released in November 2023. Car rentals price are also lower — down 9.6% versus October last year and hotel prices are relatively flat over the past year according to NerdWallet.
Slowing inflation is good news but it doesn't wipeout the increases that are now baked into prices. But don't trip costs discourage you. There are ways to properly budget for your vacation and get the trip you've been dreaming of. It just requires a little flexibility, some time and a lot of planning.
Plan your trip early.
If you've ever had to book a last-minute flight, you know prices soar the closer you are to the departure date. Your best bet to get a good deal — whether it's on lodgings or transportation — is to book as early as you can.
Subscribe to Kiplinger's Personal Finance
Be a smarter, better informed investor.
Save up to 74%
Sign up for Kiplinger's Free E-Newsletters
Profit and prosper with the best of expert advice on investing, taxes, retirement, personal finance and more - straight to your e-mail.
Profit and prosper with the best of expert advice - straight to your e-mail.
According to Expedia's 2024 travel hacks, you should book a domestic flight no later than 28 days before your departure to avoid big price hikes. When traveling internationally, reserve your seat at least three months before your trip.
Another perk for the early bird: The sooner you start planning, the sooner you can start setting aside money each month to fund your vacation.
Be flexible.
Often, we have our heart set on a particular destination when dreaming of vacation, but if you can be flexible with location, do it.
For example, domestic flights are often more affordable than international ones, and you can find beaches in the United States that are just as gorgeous as the ones in the south of France. The beaches in Alabama, for example, boast incredible white sand that makes for a picturesque scene, and you'll find plenty of incredible Airbnbs and hotel rooms for a lower cost.
On the other hand, you may find lodging or activities are cheaper when you do decide to depart the U.S. If you head to a country in Central America, your dollar will go further than it would in Florida: You'll find accommodations, meals, and other activities for a lesser price point than stateside.
Do your research as you decide where to go for vacation, and make sure to consider the costs and benefits of similar alternatives before you settle on the perfect spot.
Consider the outdoors.
When most people travel, it's to see beautiful sights and relax. An ultra-affordable way to do that? Go camping.
Opting for the great outdoors doesn't mean you have to forgo modern conveniences. Rent camping equipment such as thick sleeping pads to make your tent even more comfortable, or check the price of renting an RV or a cabin. It's a cost-effective way to enjoy the natural splendors the world has to offer.
Determine what you're comfortable cutting.
Ideally, vacation would mean going out for meals every night, trying every activity possible, and shopping at any store you see. In reality, you're probably on a budget, so you'll need to consider what you value most on this trip.
If dining isn't the main objective of your trip, buy groceries so you can cook food in your accommodations. You can also limit the number of excursions to afford the ones you're most excited about. Opt for a walkable destination or some place with good public transportation to avoid pricey add-ons like renting a car.
There are always small cuts you can make to reduce the amount you're spending while on vacation.
Travel in groups.
Some vacations are arguably better as a party. Consider inviting friends or family to travel with you and split the costs.
An Airbnb split six ways is often cheaper than the cost of a hotel room for two. According to travel site Hopper, the average cost of a hotel room in 2023 is $212 per night, while NerdWallet lists the median price of a 6-person Airbnb at $60 per person per night. In a home share, you'll also split costs like food and rental cars. Plus, a group trip means there's always someone around for whatever activity you're raring to do on your trip.
Take advantage of credit card points and miles.
Make sure you book flights, hotels, and other large expenses with credit cards that offer you cash back on each purchase. You won't pay less up front, but you'll basically give yourself a rebate when you earn money on your expenses. As a bonus, many credit cards offer extra cash back when you charge certain travel categories.
Don't forget about using airline miles to help pay for your vacation flights. Why else have you been saving them up? Additionally, look into your corporate benefits — many companies offer discounts on transportation and hotels.
Keep an eye out for discounts.
Groupon is a great option for booking discounted activities at your vacation site, and some of the best travel websites regularly offer excellent hotel deals. As you bargain hunt, make sure to do your research and use trusted vendors. If a deal sounds good to be true, it likely is.
Related Content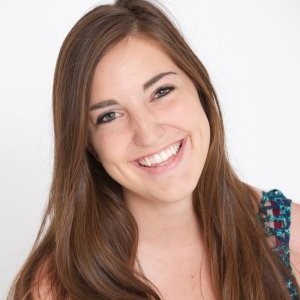 Becca van Sambeck is a writer and editor with experience in many fields, including travel, entertainment, business, education, and lifestyle. Her work has appeared in outlets like NBC, Oxygen, Bravo, the University of Southern California, Elite Daily, CafeMom, Travel For Teens, and more. She currently resides in New York City.