How to Choose An All-Inclusive Resort
Kiplinger's guide to all-inclusive vacation destinations that offer family-friendly activities, adventurous excursions, gourmet dining and more.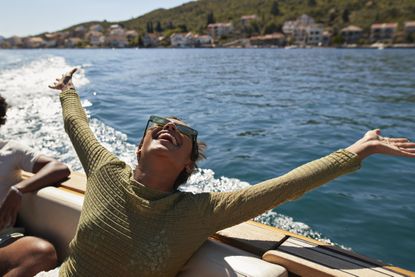 (Image credit: Getty Images)
In 2022, vacationers purchased almost 111 million nights at all-inclusive resorts globally, according to STR, a hospitality data and analytics company. Once known for subpar food and watered-down drinks, all-inclusive resorts have seen a renaissance since the pandemic, evolving to include high-end and diverse experiences.
Major hotel brands such as Hilton, Hyatt and Marriott had started to invest more into their all-inclusive offerings before the pandemic, but COVID-era travel made them even more popular as travelers sought out destinations where they could stay in one place, maintain their distance from others and keep an eye on their vacation spending.
At traditional all-inclusive resorts, food and drinks, and typically some activities and entertainment, are included with your accommodations. But some things are almost never included. Oftentimes spa treatments and premium dining upgrades incur an additional fee. Pricier menu items — say, the best cut of steak, a fine wine or a private, candlelit dinner on the beach — are usually excluded.
Subscribe to Kiplinger's Personal Finance
Be a smarter, better informed investor.
Save up to 74%
Sign up for Kiplinger's Free E-Newsletters
Profit and prosper with the best of expert advice on investing, taxes, retirement, personal finance and more - straight to your e-mail.
Profit and prosper with the best of expert advice - straight to your e-mail.
Also, every destination differs when it comes to tipping. "Sometimes people assume that gratuities for the restaurant and housekeeping staff are being covered by the all-inclusive fee, but that is not always the case," says Kirsten Maxwell, creator of the family travel blog Kids Are a Trip. To be sure you're tipping appropriately, check the resort policy in advance.
The pricing structure at each resort differs, and often there isn't a clear-cut formula for the total costs. You may have to spend a little time calling resorts or scouring their websites to effectively compare costs; you could save if you are flexible with your dates of travel.
Read on for a guide to some of the best all-inclusive resorts for all kinds of travelers. Most of these resorts are in Central and South America and the Caribbean, so be sure to renew your passport if it's nearing its expiration — and note that wait times for passport renewals have skyrocketed this year with the rebound in international travel.
All-Inclusive Resorts: Best for Families
All-inclusive resorts have a lot to offer families of all ages these days. Children can have fun at on-site child care, for example, or join parents or grandparents for family-oriented activities and excursions, or hang out by the pool. If you plan to make use of on-site child care, or the "kids' club," as many resorts call it, good staff is especially important, says Maxwell.
Be sure that the resort employs people who seem truly happy to spend time with your kids, she says. To use the kids' club, typically your child has to be potty-trained, and the age minimum is often 3 or 4, although some resorts also provide care for toddlers and infants who are still in diapers.
Family resorts often also have "teen clubs" that provide teen-oriented activities, but they may have rules that limit what teens can do without parental supervision. For example, a 16-year-old may have to have a parent present to be allowed to use the gym or ride the water slides. You may have to call the resort to ask about these policies. Also be sure to check how charges apply to children. Resorts will charge anywhere from zero to 100% of the full per-person cost, depending on your child's age.
The Royal Uno in Cancún. This beach-side resort in Cancún, Mexico, offers a water park for kids, a kids' club for children ages 4 and older, and pool and poolside games all day for both kids and adults. Stays include access to dining experiences such as Star Bar (a rooftop terrace and bar) and on-site restaurants Palotinte (Mexican cuisine) and Aora (Asian cuisine).
Children up to 5 years old stay and eat for free, and children ages 6 to 15 stay for 50% off. The per-person rate depends on the season and the type of room you reserve. A room for two adults and two children ages 4 and 6 with an ocean-facing balcony was recently available at about $350 per night.
Grand Velas Riviera Nayarit. The Grand Velas Riviera Nayarit, located along the Puerto Vallarta coast of Mexico and situated on a sand beach along the emerald waters of Banderas Bay, is a particularly family-friendly luxury resort. The spa at the resort was named one of the best in the world by Condé Nast Traveler, and the resort is home to four on-site, chef-inspired signature dinner restaurants.
If you want to sneak off to the spa or one of the restaurants without children, the resort offers a kids' club for children ages 4 and older, and certified, specialized nannies are available to care for infants and children younger than 4 (using the nanny service entails an additional charge).
The all-inclusive fee covers breakfast, lunch and dinner at Azul, a casual oceanfront res-taurant. It also includes dinner at the resort's four signature restaurants — Frida (gourmet Mexican cuisine), Piaf (traditional French cuisine for adults only), Lucca (Italian-Mediterranean cuisine) and Sen Lin (Asian fusion) — premium-brand domestic and international beverages, an in-suite minibar that is stocked daily, 24-hour gourmet suite service, and access to activities such as pickleball, tennis, beach volleyball and water sports. The resort has both an infinity pool and a kids' pool as well as a fitness center with classes and personal trainers.
The nightly rate includes all taxes and gratuities. Family suites with two bedrooms, a separate dining area, living area, three bathrooms and a large, private terrace start at about $3,000 per night. Master suites with ocean views and either a king bed or two queen beds start at about $1,300 per night. But rates vary depending on the date you book. Children up to age 3 are free, while varying discounted rates apply to guests ages 4 to 12.
All-Inclusive Resorts: Best for Couples
Many all-inclusive resorts are tailored to couples, with spaces and offerings designed with adults in mind. Whether you're honeymooning, going on an adults-only trip or just don't want to be around kids, consider an adults-only all-inclusive resort, says Tanner Saunders, senior hotels reporter for The Points Guy, a consumer travel website.
Many resort chains offer a kid-friendly and an adults-only resort neighboring each other at the same destination. While adults are often allowed to move freely between the two, kids will typically be limited to the kid-friendly side of the property. Couples can often customize their experience at an all-inclusive resort; many resorts will offer romantic packages for couples celebrating a milestone. Whether you're looking to relax and unwind with your significant other or just want to party all night, adults-only all-inclusive resorts often have something for everyone.
Hyatt Zilara Cap Cana. The Hyatt Zilara Cap Cana is an adults-only resort in the Dominican Republic. Its neighbor, the Hyatt Ziva Cap Cana, is the more family-friendly sister resort. At the Zilara, couples can enjoy a martini bar, live music in the courtyard, spa treatments, a sprawling beachfront infinity pool with a swim-up bar, and a beautiful sand beach lined with shaded loungers and daybeds.
And if you want to check out the water park on the kids' side, you're more than welcome, but none of the kids will be allowed to follow you back to the Zilara. All-inclusive rates for two adults in a room with a king bed are about $700 per night. Or you can book the same room with 45,000 World of Hyatt points.
El Dorado Maroma of Riviera Maya. An all-inclusive resort situated along one of Cancún's most beautiful beaches, the El Dorado Maroma of Riviera Maya attracts vacationing couples looking for a relaxing, romantic getaway. Lush tropical surroundings and private, over-water bungalows make for a dreamy escape from the cold of winter.
The all-inclusive rate includes all taxes and gratuities and gets you unlimited access to a swim-up bar as well as two other bars and lounges, six gourmet restaurants featuring both Mexican and international cuisine, 24-hour room service, beach and pool butler service, access to water sports such as kayaking and paddle boarding, shopping tours of nearby Playa Del Carmen, and a welcome champagne toast.
If you stay more than five nights and are celebrating a honeymoon, the all-inclusive package also gets you a private candlelit dinner on the beach, a suite with rose petals and aromatherapy, breakfast in bed, 15% off spa services, and a one-night anniversary return-stay voucher.
A seven-night stay in mid January at one of the resort's over-water bungalow suites was recently available for just over $2,000 per night, although pricing varies depending on the season and the type of stay. You can also enjoy an all-inclusive stay on land with a king-size bed for about $750 per night.
All-Inclusive Resorts: Best for Foodies
Those who are interested in a culinary experience should consider a resort with an impeccable reputation for dining. If you're looking to book an all-inclusive stay at a resort with outstanding dining options, be sure to make reservations at the on-site restaurants in advance — they often book up quickly.
"Buffet-type restaurants can be good and offer a variety of options. But depending on the type of all-inclusive resort, they can also be a letdown," says Mayssam Samaha, founder of the travel food blog Will Travel for Food. Consider also looking for a dining option that offers local cuisine. And, Samaha says, "if an award-winning chef is on the premises, definitely seek out the restaurant they work at." For a food lover, an all-inclusive gourmet experience may sound too good to be true — and it almost is. Expect to pay up for truly remarkable culinary offerings.
Grand Velas Los Cabos. For a true luxury experience with outstanding food, look no further than the Grand Velas in Los Cabos, Mexico. A stay includes access to seven on-site restaurants—five of which carry a Michelin star—unlimited fine wines and liquors, and a host of activities and entertainment. Recently, the Ambassador Suite, which offers a king bed, 1,000 square feet of space and a private balcony with a sea view, had a rate of $1,438 per night for a weeklong stay in December.
Spice Island Beach Resort in Grenada. Located on the southwestern Grand Anse Beach of Grenada, Spice Island includes breakfast, lunch, afternoon tea, dinner, all beverages, an in-room minibar, non-powered water sports, lawn tennis, bicycles and the use of a children's activity center. The restaurants on-site are upscale and award-winning.
Oliver's Restaurant, which serves breakfast and dinner, offers a Caribbean-Creole fusion of flavors, and each dish is prepared with local produce and spices. The Sea and Surf Terrace and Bar, which overlooks Grand Anse Beach, offers international cuisine with a Caribbean twist. Both restaurants take reservations in advance. Spice Island Beach Resort is Grenada's only Five Diamond resort and boasts a reputation for being the island's premier all-inclusive resort. ("Five Diamond properties offer ultimate luxury and leading-edge cuisine," according to AAA, which ranks them.)
The resort recently ran a promotion offering 15% off the regular rate for weeklong stays in November or the first half of December for two adults, at around $1,100 per night. In addition to the standard all-inclusive package, you also get a complimentary, 50-minute Swedish massage and round-trip airport transfers.
All-Inclusive Resorts: Best for Adventurers
For adventure lovers, staying in one place can be stifling. A number of all-inclusive resorts offer excursions such as sunset cruises, glass-bottom boat tours, shopping tours, and sometimes snorkeling or scuba diving. But some go even further. Here are a couple of all-inclusive resorts to consider if you love to explore.
Explora Lodge Machu Picchu & Sacred Valley. Framed by the Andes mountains and the winding Urubamba River, Peru's Explora Lodge, located between Cusco and Machu Picchu in the Sacred Valley of the Incas, offers adventurous travelers a memorable all-inclusive experience with tours of not only Machu Picchu but also the surrounding area. Within walking distance of the traditional village of Urquillos, the lodge is perfectly situated for cultural immersion and exploration.
Travelers can explore the Sacred Valley on foot, by van or by bicycle. The all-inclusive rate starts at $775 per night for a five-night stay, which gets you your accommodation, all meals, an open bar and all tours, as well as transfers from and to the airport.
The Pikaia Lodge Galápagos. If you select the all-inclusive adventure package at the Pikaia Lodge, you'll not only enjoy fine amenities, lodging and dining but also experience guided exploration of the famously diverse wildlife and natural surroundings of the Galápagos Islands. The all-inclusive adventure programs offer various packages from three to seven nights, alternating between full and half days of exploration by land and by yacht or boat.
A five-night stay in a terrace room with a king bed or two queen beds has a price tag of $7,750 in 2023 (it will rise to $8,370 in 2024). In the "high and festive season" — the second half of March through mid April, Thanksgiving, and the time surrounding Christmas and New Year's Day — expect to pay upward of $9,000 for a similar stay.
All-Inclusive Resorts: Best for Wellness
More than 40% of travelers want to go on a break that focuses on their mental and physical health in 2023, according to research by Booking.com. And almost half of them want to go on a meditation or mind-fulness retreat. "In recent years, wellness travel has broadened so much," says Erica Sloan, senior lifestyle editor at Well + Good, a digital publication and community focused on wellness.
Traditional hotel brands and travel companies are now embracing wellness travel, launching not only spas and gyms but also classes and programming designed to help people embrace well-being in ways that resonate with them. Wellness programs designed to support physical, mental, emotional and spiritual well-being have become a focus for resorts.
Although food and drinks still tend to be included, all-inclusive wellness travel is turning the stereotypical over-indulgence of all-inclusive travel on its head. Rather than tons of eating and partying, travelers on an all-inclusive wellness trip get access to unlimited wellness experiences such as spa treatments, yoga and fitness classes, aromatherapy, and more.
Canyon Ranch Tucson. Colorful sunsets and striking canyons set the scene of this Arizona wellness resort. Located in the foothills of the Santa Catalina Mountains, guests can explore the surrounding Sonoran Desert. The all-inclusive rate typically gets you a daily $200 credit that can be used toward fee-based activities such as a high ropes course, tennis or pickleball clinics, or a glute-transformation class. Credits can also be applied to any of the 100 spa and beauty services, including medical aesthetic treatments, facials, Eastern therapies for individuals and couples, and massage.
Daily activities that don't incur an extra charge or use of your credit include morning walks, yoga for athletes, core conditioning, Zumba, classes on moving through arthritis, cycling, centering meditation, and much more. All-inclusive rates were recently available starting at about $950 per night, but rates vary from season to season.
Melía Punta Cana. The Melía Punta Cana, situated along the white sand beaches and crystal blue waters of the Dominican Republic, offers both traditional stays as well as a wellness program. Rooms booked with the wellness program feature aromatherapy, a thermal mattress, an air purifier, a vitamin-C shower infuser and a personal yoga mat.
You'll get access to daily grounding meditation classes, yoga classes and other classes focused on well-being. More-intense physical activities such as HIIT (high-intensity interval training) classes and dance classes are also options. And each day, one spa service is included as part of your wellness experience.
Food is included in the price, with a focus on healthy eating. You can, for example, participate in vegan and vegetarian diet programs. You can also socialize with other wellness travelers via group bike rides and workshops in the botanical garden. The resort is adults-only and offers a number of silent spaces where you can enjoy painting, meditating, sound healing and reading groups. All-inclusive rates start at about $190 per person, per night.
All-Inclusive Resorts: Best Winter Wonderlands
While many travelers flock to warmer locales come wintertime, you might choose a cold-weather adventure instead. Consider these snowy all-inclusive getaways.
Northern Lights Resort & Spa. At this resort, near the town of Whitehorse in Canada's Yukon, you can book glass chalets with large windows above your bed that afford a direct view of the Northern Lights. The resort's all-inclusive packages come with special viewing experiences, such as nightly guided Aurora Borealis viewings by a bonfire, three meals daily, use of saunas, discounted winter-clothes rentals, and dog-sledding. Availability can be limited, and prices start at about $500 per night for a three-night all-inclusive stay or about $420 per night for a four-night stay.
Club Med Québec Charlevoix. Travelers looking for a ski getaway might try this resort, situated about four hours from Montréal. The all-inclusive rate includes everything from food and drinks to ski instruction, as well as a host of other mountain activities. A children's club is available for little ones 4 months of age and older. For two adults, a seven-night stay in the winter starts at about $600 per night, but rates tend to rise the deeper into winter you book.
Note: This item first appeared in Kiplinger's Personal Finance Magazine, a monthly, trustworthy source of advice and guidance. Subscribe to help you make more money and keep more of the money you make here.
Related Content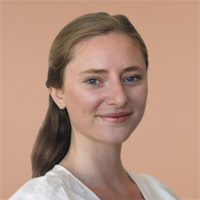 Staff Writer, Kiplinger's Personal Finance
Emma Patch joined Kiplinger in 2020. She previously interned for Kiplinger's Retirement Report and before that, for a boutique investment firm in New York City. She served as editor-at-large and features editor for Middlebury College's student newspaper, The Campus. She specializes in travel, student debt and a number of other personal finance topics. Born in London, Emma grew up in Connecticut and now lives in Washington, D.C.