7 Unique Cruise Destinations for a Vacation Upgrade
These trips take you on a luxury vacation to unique cruise destinations.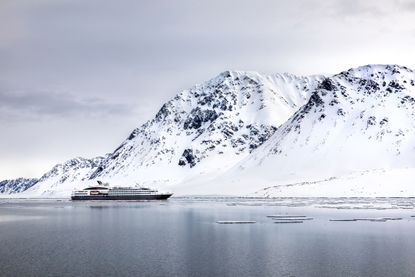 (Image credit: Getty Images)
A cruise is the ultimate vacation: After all, it turns the actual journey into yet another destination. The most popular cruises in the United States take travelers to gorgeous spots for both sightseeing and adventure, all while letting them enjoy a luxe experience on board the boat.
But while we love the trips around Europe or to the Caribbean, there are many unusual cruises that bring visitors to destinations off the beaten path or simply provide a completely different experience compared to the average cruise. Whether you're heading to the top of the world or sailing along an iconic African river, these unique cruise destinations allow you to have a vacation you won't ever forget.
The North Pole
There's nowhere on Earth quite like the Arctic! A cruise to the top of the world will allow you to drift through ice blocks, see polar bears, experience snowy adventures, and admire one of the most beautiful natural phenomena in the world: the northern lights. Sure, it's frightfully cold — no lounging by the pool on this kind of cruise — but it's also, quite literally, the adventure of the lifetime.
Subscribe to Kiplinger's Personal Finance
Be a smarter, better informed investor.
Save up to 74%
Sign up for Kiplinger's Free E-Newsletters
Profit and prosper with the best of expert advice on investing, taxes, retirement, personal finance and more - straight to your e-mail.
Profit and prosper with the best of expert advice - straight to your e-mail.
Ponant is one of several companies that offers cruises to the Arctic, departing from Alaska (itself an incredible cruise destination) and Iceland. Be aware, this isn't a cheap last-minute vacation; Ponant North Pole trips start from $37,790 for 15 nights on board.
Galapagos Islands
Love animals? Then a trip to the Galapagos Islands is a must for you. The Galapagos Islands are famed for their diverse flora and fauna, which you won't see anywhere else in the world — the giant tortoises in particular are a must-see. And what better way to experience it all than on a cruise?
Jacada Travel, for example, offers a luxury cruise that allows you to get up close to these unique animals, experience incredible diving, see a volcano, and get the most out of this beautiful, remote destination few people ever travel to. An eight-day trip starts from $8,986.
Amazon River
Easily one of the most famous rivers in the world, a trip down the Amazon River will take you into one of the most unique and biodiverse areas on the globe.
The Amazon is incredibly beautiful but dangerous and difficult to explore, which is why a cruise is such a good option if you'd like to see it: You can experience all the remarkable sights of the world's largest rainforest without fearing, oh, you know a massive, venomous snake attacking you. Along the way, you'll learn about the region's fascinating history, unusual flora and fauna, and more.
There are multiple countries where you can start your Amazon River cruise, including Peru. When you start in Peru, you can also visit the famed Andes mountains and the city of Lima, all sure to contrast greatly with your Amazon River trip.
Fiji
Fiji is essentially the definition of paradise, which makes it such a great cruise destination. The water is an unreal shade of blue, the beaches boast the finest white sand and beautiful foliage, it's warm and sunny… you really get the finest tropical island experience when you visit Fiji.
Several luxury cruise lines offer trips to Fiji, allowing you to navigate the many islands, go snorkeling and diving to see the unique marine life, and do stops at several rainforests and beaches. You'll also get a taste of Polynesian culture as you explore this area of the world. An 11-night Royal Caribbean cruise that stops in the Fiji Islands starts at $1,416 — although you'll have to get to Sydney, Australia, to start the trip.
Egypt
When most people imagine visiting Egypt, they picture ancient history and camels. And while exploring historic tombs and riding camels is on the agenda with a boat ride down the Nile River, you also get to enjoy the experience of exploring the longest river in the world. A luxury cruise in Egypt is the best, most comfortable way to experience the African country's history, culture, and nature.
On a Jacada cruise, for example, you'll visit the famed cities of Alexandria and Cairo, see world-class museums, explore archeological digs, traverse the Sahara, and taste incredible Egyptian dishes, retiring to the luxury boat during the journey.
Faroe Islands
There's a reason the Faroe Islands have become the hot new destination among avid travelers: The series of 18 Danish islands, located near Norway, have all the beauty and thrill of Iceland with significantly less foot traffic. On the Faroe Islands, you can see sweeping cliffs and volcanoes, beautiful beaches, picturesque towns and even adorable puffins.
There are several cruises that will take you around the many small islands, letting you off for hikes to dramatic cliffside vistas and waterfalls, thrilling kayaking trips and shopping in the small Nordic towns. These cruises will often take you to Iceland and Scandinavian highlights, too. A Norwegian Cruise Line 14-day cruise that includes stops in Iceland, Greenland, Norway and the Faroe Islands starts at $2,099, according to a current deal.
Vietnam, Halong Bay
Halong Bay is one of the crown jewels of Vietnam — in fact, it's even a UNESCO World Heritage Site. That's because of its staggering natural beauty, which is unlike anywhere else in the world. On a cruise through Halong Bay, you'll get to explore the many mountains, caves, grottos and islands that dot the shockingly emerald green waters of this Vietnamese bay.
There are many cruise ships that will let you sail along this waterway to soak in the astonishing natural beauty as you relax onboard. It'll be difficult to find a better backdrop for a hot tub soak than Halong Bay!
Related Content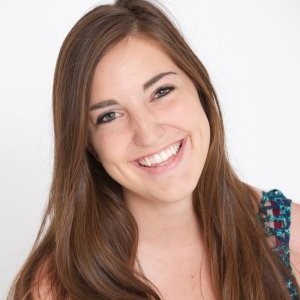 Becca van Sambeck is a writer and editor with experience in many fields, including travel, entertainment, business, education, and lifestyle. Her work has appeared in outlets like NBC, Oxygen, Bravo, the University of Southern California, Elite Daily, CafeMom, Travel For Teens, and more. She currently resides in New York City.