Is Travel Finally Back? New Report Reveals Record Tourism Rebound
See how travel is making a continued comeback since taking a dip during the pandemic.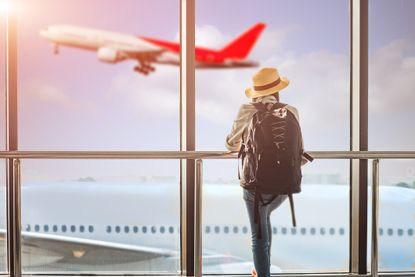 (Image credit: Iam Anupong)
The pandemic and subsequent recovery battered the global travel industry. At first, cratering demand led to mass layoffs among cruise lines, airlines, hotel groups and other enterprises dependent on travel. Once health risks receded, there was a sudden increase in demand, catching many travel businesses off guard. Supply chain kinks, soaring energy costs, rampant delays and understaffing led to months of traveler misery that has only recently eased up.
Despite the rocky road, travelers apparently will not be deterred from their trips, according to newly released data charting the surprising strength of the travel industry at the start of summer.
Travel exceeds pre-pandemic high
Travel industry news site Skift recently released their June 2023 Travel Health Index report, which reveals global travel fully rebounded and further exceeded pre-pandemic strength compared to just a few months ago.
Subscribe to Kiplinger's Personal Finance
Be a smarter, better informed investor.
Save up to 74%
Sign up for Kiplinger's Free E-Newsletters
Profit and prosper with the best of expert advice on investing, taxes, retirement, personal finance and more - straight to your e-mail.
Profit and prosper with the best of expert advice - straight to your e-mail.
The Travel Health Index measures the travel industry's performance using 84 travel indicators with data from 22 partners. As of June 2023, the global index sat at 104, an increase of 4% over the 100 peak pre-pandemic rating from April 2019. It also marks a 1% increase from the May 2023 index rating of 103.
At its lowest point during the early days of the pandemic, the Travel Health Index dipped to 20 in April 2020, a sign travel performance had sunk to 20% of April 2019 levels. Three years later, travel has fully rebounded and continually set new records across all global regions.
Referencing the strength of the U.S. travel market, Skift research analyst Saniya Zanpure tells Kiplinger they do not see travel performance slowing down in the U.S. "Since airlines, vacation rentals, and hotels in the U.S. outperformed 2019 performance levels, the travel index for the country in June 2023 is 8 percentage points above June 2019," she said.
Global travel gains aren't equal
The biggest winner of the global travel recovery is Latin America, the region that's proved the most resilient through the pandemic. By early 2022, Mexico's impressive travel rebound accelerated, and the larger region began to exceed pre-pandemic performance. Latin America's travel index performance for June clocks in at a globe-leading 110. All other regions (and 17 out of 22 countries tracked in the report) had recovered or exceeded their pre-pandemic travel levels, albeit with less impressive marks.
The biggest outliers among the developed tourist destinations are Russia (67.9) and Hong Kong (69.7), whose continually lagging performance is dragging down the global index – and their respective regions. Russia's deteriorated tourism picture is likely a product of the ongoing war in Ukraine, resulting in extensive "do not travel" advisories and departing businesses. Meanwhile, factors including exceedingly harsh pandemic restrictions and democratic backsliding can be counted toward Hong Kong's travel woes.
The global car rental industry also diverged from other travel sector industries , receding to 108 in June from a record April mark of 112. Only North America increased car rental performance month over month. Still, despite the measurable dip since April, global car rental performance remains 8 percentage points above pre-pandemic levels.
How travelers can save in a pricey recovery
Travel is hotter than ever, as millions fully exit their pandemic hesitance to embrace tourism and business travel. NerdWallet's Travel Price Index reports that the overall cost of travel has grown 14% since the June 2019 pre-pandemic travel season.
We've pulled together a number of helpful travel resources at Kiplinger, including our rankings of the cheapest countries to visit and the best travel websites.
Use the following tips from Kiplinger contributor Becca van Sambeck to save money while planning a vacation despite budget-busting price increases:
Plan your trip early, no later than 28 days before departure
Consider flexibility on location to maximize savings
Consider camping and cabins instead of hotels
Travel with a group to lower the average cost of lodging
Use those credit card points and airline miles
Related Content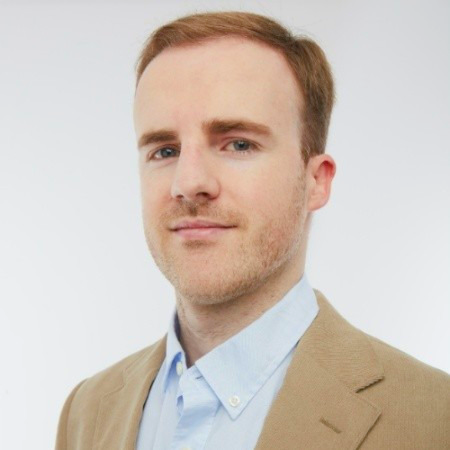 Audience Engagement Manager, Kiplinger.com
Ben Demers manages digital content and engagement at Kiplinger, informing readers through a range of personal finance articles, e-newsletters, social media, syndicated content, and videos. He is passionate about helping people lead their best lives through sound financial behavior, particularly saving money at home and avoiding scams and identity theft. Ben graduated with an M.P.S. from Georgetown University and a B.A. from Vassar College. He joined Kiplinger in May 2017.