Despite Cancelled Flights and Short-Staffed Hotels, Americans Are (Sort of) Traveling Again
Thanks to high gas prices, cancelled flights and labor shortages across the sector, the post-COVID travel recovery looks uneven.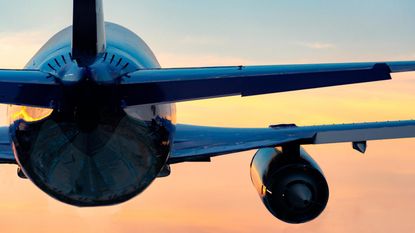 (Image credit: Getty Images)
The travel industry is on the road to recovery after it was devastated by pandemic-related restrictions and lockdowns. But the rebound has been uneven, as some travel sectors still struggle while others are gliding back to normality.
Prior to the pandemic, the U.S. travel industry enjoyed 10 consecutive years of growth. But all that came crashing down when the pandemic hit in 2020. Direct spending on travel slumped to only 62 percent compared with the previous year, says the U.S. Travel Association, an industry trade group.
This year, look for overall travel spending in the U.S. to increase to about 90% of 2019's level, when adjusted for inflation. Things should return close to normal next year, though spending isn't expected to surpass prepandemic levels, when adjusted for inflation, until 2024.
Subscribe to Kiplinger's Personal Finance
Be a smarter, better informed investor.
Save up to 74%
Sign up for Kiplinger's Free E-Newsletters
Profit and prosper with the best of expert advice on investing, taxes, retirement, personal finance and more - straight to your e-mail.
Profit and prosper with the best of expert advice - straight to your e-mail.
Beach Vacations Are Back. Business Travel Isn't.
Domestic leisure travel is driving the industry's rebound. It's already surpassed prepandemic levels, even when adjusted for inflation – though it is projected to remain $46 billion below where it should have been in 2022 if not for COVID-19, says the U.S. Travel Association.
International inbound travel to the U.S. also is making a big comeback, aided by the recent dropping of pre-departure COVID testing. It is projected to grow rapidly through the rest of 2022, and then at a slower pace until 2026. A full recovery to prepandemic levels isn't expected until 2025.
But domestic business travel is facing a tougher climb. While seeing promising growth this year – to about 80% of prepandemic levels – it's likely to stagnate for several years. When adjusted for inflation, domestic business travel isn't expected to fully recover to prepandemic levels until at least 2027, says the U.S Travel Association. Corporate cost cutting and continued remote work by customers are leading reasons for many would-be business travelers to stay home.
Still, company executives are eager to get their folks back on the road. Almost 90% of companies now allow non-essential domestic business travel, according to a U.S. Travel Association survey. In-person meetings (as opposed to conventions/trade shows) are the top business travel expense that companies are planning on for the rest of the year. Another survey from April from a business event planning outfit showed that almost seven in 10 companies surveyed were planning in-person events for the second and third quarters of this year.
But convention/conference/trade show attendance is bouncing back. Spending on this sector (as a share of overall business travel) is expected to be up four percentage points from 2019, the U.S. Travel Association says. And much of that spending is being done in Las Vegas, which has enjoyed astronomical growth in business travel this year. From January through May, convention attendance in Sin City surged a whopping 878 percent compared with the same time period last year, says the Las Vegas Convention and Visitors Authority.
Still, Vegas has plenty of room to grow, as business tourism was still down 34% through May compared with the same period in 2019.
So in short, business folks are hitting the road again, though in numbers still not close to pre-pandemic levels.
Flight Woes: Canceled Flights, Staff Shortages and Pricey Fuel.
As for the airline industry, it's still a long way from full recovery, as it struggles to keep up with rising passenger demand after carriers slashed staff, including pilots, during the travel doldrums earlier in the pandemic. Staffing shortages are blamed for historic levels of flight delays and cancellations this year. Experts say another cause is that many airlines haven't reduced flight schedules to keep pace with their smaller headcounts.
Airlines are scrambling to staff back up, but delays and cancellations likely will continue for the rest of the summer, if not longer. And it could take years before enough pilots are trained and hired to meet demand, experts predict – although the Air Line Pilots Association disputes that claim, saying there are currently enough pilots available to handle the load.
Domestic airline passenger numbers still lag significantly behind pre-pandemic levels, though they're much improved compared with last year. Transportation Security Administration statistics show that on only four days since April 1 daily airport security checkpoint screenings exceeded the levels logged on the same dates in 2019. But during the same time period, 2022 screenings topped 2021 levels every day except for one – July 4.
Record-high fuel prices also are contributing to abnormally pricey airline tickets, which are making some Americans think twice before booking flights.
Many airports also are struggling to meet the surge in demand for air travel this year after staff cuts in 2020-21. Three of Europe's busiest airports – London's Heathrow and Gatwick, and Amsterdam's Schiphol – have set caps on the number of daily departing passengers. Heathrow even has asked airlines to stop selling new tickets through the rest of the summer season.
Hotels Aren't Full (and the front desk is empty).
Hotels also are making far below pre-pandemic revenues, particularly in large cities that depend on business travelers. Almost all hotels are experiencing staffing shortages, and half report being severely understaffed, says a recent survey by American Hotel & Lodging Association.
Housekeeping is the most critical staffing need, with 58% of hotels saying it's their biggest staffing challenge.
To help with staffing shortages, hotels are offering a host of incentives for potential hires, with almost 90% saying they've increased wages. Greater flexibility with hours and expanded benefits are other perks on offer. Still, 97% of respondents say they've been unable to fill all their open positions.
So, where are Americans traveling to? The beaches of Florida, Hawaii, Mexico and the Caribbean are among the most visited. Orlando and Seattle also are popular domestic destinations.
Despite overall optimism for travel this year, the industry is keeping a wary eye on some potential outside forces that could hamper its recovery. A significant uptick in global COVID-19-19 cases could trigger a return of tighter travel restrictions, a devastating prospect for travel businesses. Ditto, if a domestic or global recession becomes reality.

Associate Editor, The Kiplinger Letter
Sean Lengell covers Congress and government policy for The Kiplinger Letter. Before joining Kiplinger in January 2017 he served as a congressional reporter for eight years with the Washington Examiner and the Washington Times. He previously covered local news for the Tampa (Fla.) Tribune. A native of northern Illinois who spent much of his youth in St. Petersburg, Fla., he holds a bachelor's degree in English from Marquette University.