What Does Car Insurance Cover?
Car insurance protects you against financial loss in the case of an accident or theft. Here's a look at the different types of coverage you can choose.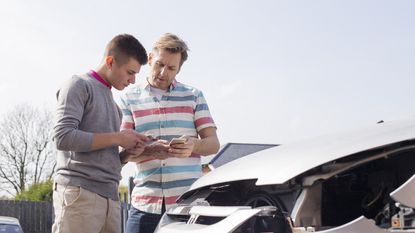 (Image credit: Getty Images)
Car insurance is meant to protect you from financial loss in the case of an accident or a theft. But what exactly does it cover? It's a question all drivers need to know the answer to.
While auto insurance policies can vary in terms of premiums, deductibles, and coverage limits, basic car insurance typically provides the following types of coverage.
Liability
Collision
Comprehensive
Medical payments
Personal injury protection
Uninsured/underinsured motorist
What is liability coverage?
Liability coverage, required by law in most states, is the foundation of car insurance policies. It's designed to protect you financially if you're found at fault in an accident and cause injury or property damage to others. Liability coverage encompasses two components: bodily injury liability coverage and property damage liability coverage.
Subscribe to Kiplinger's Personal Finance
Be a smarter, better informed investor.
Save up to 74%
Sign up for Kiplinger's Free E-Newsletters
Profit and prosper with the best of expert advice on investing, taxes, retirement, personal finance and more - straight to your e-mail.
Profit and prosper with the best of expert advice - straight to your e-mail.
Bodily injury (BI) liability covers injuries that you cause to someone else. Generally, it pays for the other person's medical bills, recovery costs, and lost wages.
Property damage (PD) liability covers the cost of repairing or replacing another person's property that you damaged. Typically, this covers damage to another driver's vehicle, but it can also cover damage to fences, lamp posts, telephone poles, buildings, or other structures your car hits.
What is collision coverage?
If your car is damaged in a collision with another vehicle or a stationary object, such as a streetlight or a tree, collision coverage pays to fix or replace it. If you're leasing or financing your vehicle, your lender may require you to purchase collision coverage.
What is comprehensive coverage?
Comprehensive coverage provides damage protection for your vehicle in situations other than collisions, such as damage caused by theft, vandalism, natural disasters, falling objects, and other incidents specified by your insurance policy.
Are medical payments covered by car insurance?
If you or your passengers are injured in an accident, medical payments (MedPay) coverage helps pay for healthcare costs associated with injuries, such as hospital visits, surgery, X-rays, and more. MedPay coverage is required in some states.
What is personal injury protection?
Personal injury protection (PIP) coverage — not available in all states — helps pay for you and your passengers' medical expenses resulting from an accident, regardless of who is at fault, meaning you don't have to wait for your insurance company to determine blame to be compensated. It also typically covers rehabilitation, lost wages, and funeral costs. PIP coverage is required in 18 "no-fault" insurance states, including Arkansas, Delaware, Minnesota, New York, Texas, and others.
What is uninsured/underinsured motorist protection?
In cases where you're involved in a car accident with a driver who doesn't have car insurance or has insufficient coverage, uninsured motorist (UM) and underinsured motorist (UI) coverage steps in to cover your medical expenses and property damage.
Additional car insurance coverage options
Most car insurance providers offer supplemental types of coverage. Here are some common additional options:
Accident forgiveness. With this type of coverage, your insurance company will "forgive" you if you cause an accident, meaning it won't raise your premiums. Typically, you can qualify for one forgiven accident for a set time frame, such as every three years.
Gap insurance. If you're leasing or financing your car, gap insurance covers the difference between the current market value of your vehicle and the amount you owe on your lease or loan in the event of a total loss. Gap insurance could be a good option in the early years of a vehicle's ownership, when the amount of your loan may exceed the market value of the car. Gap insurance coverage only adds about $20, on average, to a car insurance policy's annual premium, according to the Insurance Information Institute (III).
Rental car reimbursement. This coverage pays for a rental car while your vehicle is being repaired or replaced following an accident.
Towing and roadside assistance. Many insurance providers offer this type of insurance, which provides roadside in the case of a breakdown or covers the cost of towing your vehicle.
Custom parts and modifications. If you added aftermarket accessories or made modifications to your vehicle, this type of coverage can help protect the custom parts and equipment you installed.
Classic car. If you drive an antique or classic car, you may want to consider getting classic car insurance — also known as collector car insurance or antique car insurance — to help protect it. According to the III, a vehicle is considered a classic car when it's at least 25- to 30-years old.
Ready to shop around for a new car insurance policy? Check out Kiplinger Readers' Choice Awards of the best auto insurance companies.
Related Content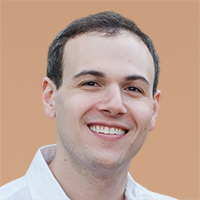 Contributing Writer, Kiplinger's Personal Finance
Daniel Bortz is a freelance writer based in Arlington, Va. His work has been published by The New York Times, The Washington Post, Consumer Reports, Newsweek, and Money magazine, among others.