The 12 Best Consumer Discretionary Stocks to Buy for the Rest of 2022
Consumer discretionary stocks may be among 2022's most challenging places to invest in. But these picks could overcome several sector headwinds.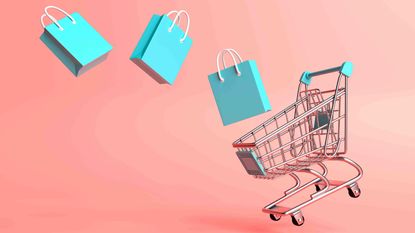 (Image credit: Getty Images)
Consumer discretionary stocks had both a great 2021 and a middling 2021. Their 27.2% return across the year is far above what one would normally expect … but that came in a rip-roaring year for the S&P 500, and only ended up being less than a percentage point better than the broader index.
And expectations were high for consumer discretionary stocks coming into 2022. Fidelity's outlook for the group suggested consumers flush with cash were ready to venture out of their homes after two years of pandemic-related disruptions. The sector was also projected to get a boost from affluent households that were ready to spend on high-end apparel.
Unfortunately, the sector is encountering headwinds in the form of rising inflation and the end of COVID-related stimulus, says Wells Fargo Advisors analyst Brian Postol.
"Consumer discretionary companies are feeling those repercussions, along with rising input costs and worker shortages," Postol adds. But despite the "ominous storm clouds currently hovering above the consumer, we believe blue skies are faintly appearing in the distance, and brighter days will return."
And with the sector down more than 30% for the year-to-date, investors have plenty of opportunity to find some solid consumer discretionary plays at a bargain.
Here, we explore our 12 best consumer discretionary stocks to buy for the rest of 2022. This list includes equities that are highly beloved by Wall Street analysts, showing solid fundamentals and are boasting attractive valuations.
Data is as of July 11. Dividend yields are calculated by annualizing the most recent payout and dividing by the share price. Analyst ratings courtesy of S&P Global Market Intelligence, unless otherwise noted. Stocks are listed by analysts' consensus recommendation, from lowest to highest.
Contributing Writer, Kiplinger.com
Will has written professionally for investment and finance publications in both the U.S. and Canada since 2004. A native of Toronto, Canada, his sole objective is to help people become better and more informed investors. Fascinated by how companies make money, he's a keen student of business history. Married and now living in Halifax, Nova Scotia, he's also got an interest in equity and debt crowdfunding.