The 12 Best Consumer Staples Stocks to Buy for 2022
There are plenty of challenges facing retailers and manufacturers right now, but these top-rated consumer staples stocks could serve as a steady hand for portfolios.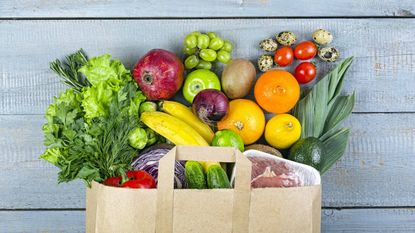 (Image credit: Getty Images)
Consumer staples stocks are a traditional safe haven from uncertainty, which has already proven to be more than abundant in 2022.
On one hand, many folks are increasingly worried about inflation. Indeed, the consumer price index climbed 7% in 2021, the largest 12-month increase in four decades. At the same time, global supply chain issues continue to remain a big concern.
Yet at the same time, the 2021 holiday shopping season was the best on record. The National Retail Federation said sales during November and December grew 14.1% to an all-time high of $886.7 billion.
There's admittedly a lot of uncertainty when it comes to consumer spending right now. However, consumer staples are one segment of the stock market that tends to be insulated from the broader challenges that face furniture retailers, restaurants, auto dealers or other operators. While sometimes boring in their business model, these steady stocks can provide a strong foundation for any portfolio.
Here, we examine 12 of the best consumer staples stocks for 2022. Most of these offer up some level of defense, which is typical of the sector – though a few have the potential to surprise as growth plays for the new year.
Share prices and market data as of March 10. Analysts' estimates and recommendations as of Dec. 2. Dividend yields are calculated by annualizing the most recent payout and dividing by the share price. Companies are in reverse order of analysts' consensus ratings. Stock ratings provided by S&P Global Market Intelligence.
0
Contributing Writer, Kiplinger.com
Jeff Reeves has covered finance and capital markets since 2008, contributing to outlets including CNBC, the Fox Business Network, the Wall Street Journal digital network, USA Today, US News & World Report and CNN Money.