The 10 Best High-Growth Stocks to Buy
High-growth stocks have been sliced, diced and cut into ribbons so far into 2022. But for those with a long-term investing horizon, now might be the time to dive in.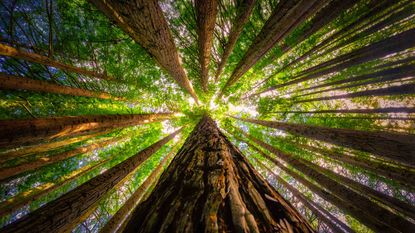 (Image credit: Getty Images)
Except for energy stocks, 2022 has been a very difficult year to find any equities able to perform well in these volatile markets. And high-growth stocks have been hit especially hard.
Consider this: The iShares Russell 1000 Growth ETF (IWF (opens in new tab)), which tracks the performance of the Russell 1000 Growth Index, is down 23% year-to-date, compared to a 14% decline for the S&P 500 and a 6% dip for its counterpart, the iShares Russell 1000 Value ETF (IWD (opens in new tab)).
However, if you are looking to invest over a longer period – say, anything more than three years – high-growth stocks are a great place to put a portion of your overall investment portfolio.
The iShares ETF of growth stocks mentioned earlier has delivered positive returns in nine out of the past 10 years; the only exception was a 1.7% decline in 2018. Yes, past performance doesn't guarantee future returns, but high-growth stocks remain an excellent strategy for improving a portfolio's overall performance over time.
Today, we're going to look at 10 of the best high-growth stocks to buy. We have selected 10 picks from the S&P Composite 1500 Index – made up of the S&P 500, S&P MidCap 400 and S&P SmallCap 600 – that meet a number of criteria. They must have produced at least 20% average compound annual growth in revenues over the past five years, analysts must expect an average of 20% growth in both revenues and earnings over the next two years, and each of them must enjoy at least a consensus Buy (if not Strong Buy) rating from Wall Street's analyst community.
It's a small and exclusive club. Let's take a look.
Data is as of June 1. Analyst ratings courtesy of S&P Global Market Intelligence. Stocks listed in reverse order of analysts' consensus ratings, where the lower the score, the better the consensus ranking.
Contributing Writer, Kiplinger.com
Will has written professionally for investment and finance publications in both the U.S. and Canada since 2004. A native of Toronto, Canada, his sole objective is to help people become better and more informed investors. Fascinated by how companies make money, he's a keen student of business history. Married and now living in Halifax, Nova Scotia, he's also got an interest in equity and debt crowdfunding.