Stock Market Today: Stocks Recoil as Retail Sales Retreat
The major indexes all took a step back Tuesday in the wake of a disappointing July retail sales report.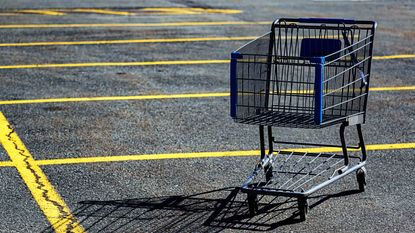 (Image credit: Getty Images)
Tuesday's discouraging U.S. retail sales report did what yesterday's global headlines couldn't: knock down stocks early and keep them down through the close.
Investors learned before the opening bell that July retail sales declined 1.1% month-over-month, a far worse reading than the 0.3% dip economists expected. Core retail sales, which exclude gasoline, autos and a few other categories, also missed expectations, retreating 1.0% vs. June.
"Retail sales have experienced large swings this year, led by the timing of various pandemic-relief stimulus measures," says Barclays economist Pooja Sriram. "Sales have typically surged in the months that households received rebate checks, followed by sharp declines in the subsequent months. Therefore, a part of the decline in July sales likely reflects fading stimulus effects, with the bulk of the stimulus payout under the American Rescue Plan having been distributed in the first half of this year."
Subscribe to Kiplinger's Personal Finance
Be a smarter, better informed investor.
Save up to 74%
Sign up for Kiplinger's Free E-Newsletters
Profit and prosper with the best of expert advice on investing, taxes, retirement, personal finance and more - straight to your e-mail.
Profit and prosper with the best of expert advice - straight to your e-mail.
The poor data made for a rough day across the board.
The Nasdaq Composite dipped 0.9% to 14,656, and the S&P 500 lost 0.7% to 4,448. The Dow Jones Industrial Average closed off 0.8% to 35,343, also hurt by a 4.3% decline in Home Depot (HD), which beat quarterly earnings estimates but delivered disappointing same-store sales.
What today's damage signals, however, is up for debate.
Sign up for Kiplinger's FREE Investing Weekly e-letter for stock, ETF and mutual fund recommendations, and other investing advice.
"Tuesday's stock market decline is a trader's tantrum and nothing more," says George Ball, chairman of investment firm Sanders Morris Harris. "The move is a one-day overdone reaction to some disappointing retail sales data and continued geopolitical tensions in Afghanistan."
Chris Zaccarelli, chief investment officer for registered investment advisor Independent Advisor Alliance, hints that it could be something more, saying "the summer swoon that everyone has talked about appears to be beginning, but we still believe the strong fundamentals in the economy will allow stocks to end the year higher from here."
Other news in the stock market today:
The Russell 2000 was hit hard, declining 1.2% to 2,177.
Kroger (KR, +4.6%) had a solid day after Warren Buffett revealed that the grocer was the focal point of Berkshire Hathaway's most bullish bet during the second quarter. Specifically, Berkshire added 10.7 million shares, or about 21%, to its stake – the largest of the three buys Buffett made in Q2.
DXC Technology (DXC, -11.8%) was the S&P 500's biggest loser Tuesday thanks to a bearish note from JPMorgan. Analyst Tien-tsin Huan downgraded the stock to Underweight (equivalent of Sell) from Neutral (equivalent of hold), saying that the technology consultant's legacy business is declining at a "fast clip" and is weighing on performance.
Apple (AAPL, -0.6%) declined despite Wedbush reiterating its bullish call on AAPL stock ahead of the iPhone 13 launch.
U.S. crude oil futures declined 0.6% to $66.91 per barrel.
Gold futures improved for a fifth consecutive day, rising 0.4% to $1,796.00 per ounce.
The CBOE Volatility Index (VIX) jumped 10.5% to 17.81.
Bitcoin shed 1.1% to $45,505.48. (Bitcoin trades 24 hours a day; prices reported here are as of 4 p.m. each trading day.)
A Healthy Showing From Healthcare
One sector did appear fit Tuesday, even as the rest of the market floundered.
Healthcare (+1.2%) was a rare spot of green in a sea of red, led by biotechs Vertex Pharmaceuticals (VRTX, +3.9%) and Regeneron Pharmaceuticals (REGN, +3.0%). Big Pharma firm Pfizer (PFE, +3.1%) also chipped in with gains.
Healthcare continues to give its investors a little bit of everything.
As with food or basic utilities, people are hard-pressed to cut back on life-saving medicines and related care, giving the sector defensive characteristics. That helps support consistent and sometimes high dividends among a number of healthcare stocks.
Meanwhile, the biotech industry can deliver bursts of seriously outsized growth through the discovery of blockbuster drugs. And more recently, some healthcare stocks have allowed investors to profit from the battle against COVID through the development of vaccines and treatments.
Indeed, the sector's ability to benefit from both short-term events and secular trends guided our look at the best healthcare stocks for the rest of 2021. That is, although we were certainly keen on these stocks' potential for tactical outperformance, most of them also stood out because of their long-term promise. Check them out.
Kyle Woodley is the Editor-in-Chief of WealthUp, a site dedicated to improving the personal finances and financial literacy of people of all ages. He also writes the weekly The Weekend Tea newsletter, which covers both news and analysis about spending, saving, investing, the economy and more.
Kyle was previously the Senior Investing Editor for Kiplinger.com, and the Managing Editor for InvestorPlace.com before that. His work has appeared in several outlets, including Yahoo! Finance, MSN Money, Barchart, The Globe & Mail and the Nasdaq. He also has appeared as a guest on Fox Business Network and Money Radio, among other shows and podcasts, and he has been quoted in several outlets, including MarketWatch, Vice and Univision. He is a proud graduate of The Ohio State University, where he earned a BA in journalism.
You can check out his thoughts on the markets (and more) at @KyleWoodley.