7 Top Robinhood Stocks in 2021: Do the Pros Agree?
The success of some Robinhood traders has piqued investors' curiosity. But what do the pros say about the platform's most recent top stocks?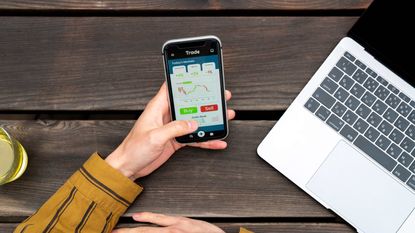 (Image credit: Getty Images)
Robinhood has changed the way the investing game is played. The platform makes it easy for traders of any age and any income to get involved in investing, offering a wide variety of instruments, from stocks to cryptos, with zero commissions and trading costs.
What's more, Robinhood's zero-commissions model influenced other brokerage firms to revise their fees policies, which has benefitted the entire trading community as a whole.
With stories circling the Street of a few users generating massive returns almost overnight, including more recently by those following the WallStreetBets sub-Reddit in concentrated pushes, it's no wonder investor attention is fixated on the app.
Despite the hype, Robinhood is not without its fair share of critics. The well-publicized suicide of a young and unsophisticated investor last year highlighted the risks and dangers of not ensuring that traders have the required knowledge and understanding of the instruments they are utilizing. Robinhood has been accused of "gamifying" investing and the State of Massachusetts is the latest authority to file a complaint against the app for its marketing tactics.
Nonetheless, Robinhood lists its most popular picks among users at any given time, including how many accounts are invested in each. We'll look at the seven top Robinhood stocks, and run them through TipRanks' database to see whether the pros on Wall Street agree with what's favored among that crowd right now.