Stock Market Today: The Stock Market Crawls, But Stocks Run Wild
The Nasdaq and S&P 500 set new highs with modest gains, but thrill seekers found what they wanted Monday in a number of 'short squeezes.'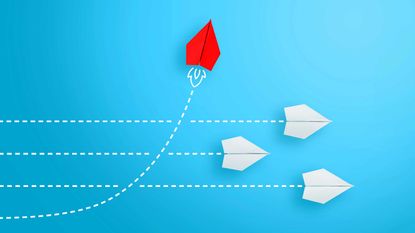 (Image credit: Getty Images)
The new week started like last week ended: The major indices mostly treaded water ahead of a robust earnings slate and a host of economic data releases, but a closer look revealed a number of spectacular moves.
GameStop (GME (opens in new tab), +18.1%), which we mentioned last week has been shooting higher courtesy of a "short squeeze," did it again Monday – for a while. GME shares soared by as much as 145% before coming back to earth (relatively speaking, anyway), with several trading halts triggered along the way.
It wasn't alone. Bed Bath & Beyond (BBBY (opens in new tab), +1.6%) and Dillard's (DDS (opens in new tab), +9.3%) were among other heavily bet-against stocks that saw extreme midday rallies simmer before the close.
Subscribe to Kiplinger's Personal Finance
Be a smarter, better informed investor.
Save up to 74%
Sign up for Kiplinger's Free E-Newsletters
Profit and prosper with the best of Kiplinger's expert advice on investing, taxes, retirement, personal finance and more - straight to your e-mail.
Profit and prosper with the best of Kiplinger's expert advice - straight to your e-mail.
Those moves didn't do much to budge the major indices, however. The Dow Jones Industrial Average finished with a small 0.1% decline to 30,960, while the Nasdaq Composite (+0.7% to 13,635) and S&P 500 (+0.4% to 3,855) continued to discover new record territory.
Other action in the stock market today:
The Russell 2000 declined by 0.3% to 2,163.
Gold futures slipped by 0.1% to $1,855.20 per ounce.
U.S. crude oil futures settled at $52.77 per barrel, a 1% improvement.
Bitcoin prices, at $33,606 on Friday, slid marginally to $33,430. (Bitcoin trades 24 hours a day; prices reported here are as of 4 p.m. each trading day.)
What's Fueling This Particular Fire
Why are we seeing such massive speculative spikes right now? Several theories abound, but among them is the idea that there's a surplus of cash for investors to speculate with.
"There's a large and growing amount of money in savings that is sloshing around and creating unpredictable movements in asset markets globally," says Raymond James analyst Tavis McCourt, "and we suspect this may continue until economies re-open and this excess savings is diverted back into the real economy."
For those investing for more than just a few hours at a time, boring and simple still boast a stellar track record. Most mutual funds and exchange-traded funds do the trick in that, for a fee, they typically manage a broad array of assets for you. But leaning on index mutual funds and ETFs specifically adds a couple of benefits: namely cost savings and the reduction of "manager risk" – after all, there's something to be said for the S&P 500 continuously outperforming the majority of large-cap managers year after year.
If you want to keep it simple, and keep your costs down, it's hard to do better than Vanguard index funds. The low-cost pioneer does a lot of things right, and these seven index-tracking products can get you invested across thousands of stocks and bonds for a song. Check them out.
Kyle Woodley was long Bitcoin as of this writing.
Senior Investing Editor, Kiplinger.com
Kyle is senior investing editor for Kiplinger.com. As a writer and columnist, he also specializes in exchange-traded funds. He joined Kiplinger in September 2017 after spending six years at InvestorPlace.com, where he managed the editorial staff. His work has appeared in several outlets, including U.S. News & World Report and MSN Money, he has appeared as a guest on Fox Business Network and Money Radio, and he has been quoted in MarketWatch, Vice and Univision, among other outlets. He is a proud graduate of The Ohio State University, where he earned a BA in journalism.