The Best REIT Stocks to Buy Now (or Hold)
The best REITs are an apt choice to buy and hold amid heightened inflation and recession fears.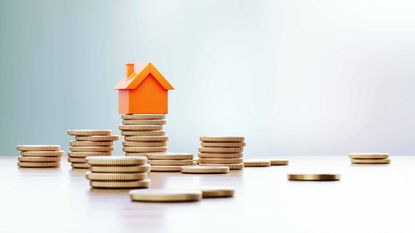 (Image credit: Getty Images)
The past year has been a tough one for real estate investment trusts (REITs), with total returns (price + dividends) for the equity REIT sector lagging the broader S&P 500. But double-digit declines over the last year could set the stage for some of the best REITs to rally down the road.
Investment managers specializing in REIT stocks anticipate macro-conditions will remain challenging this year due to high interest rates, inflation and recession fears – not to mention tighter lending standards sparked by the collapse of several regional banks including Silicon Valley Bank.
Still, it's important to note that operating performances remain strong, creating the catalyst for a REIT recovery as fears abate and more certainty returns to capital markets.
Why should I buy REIT stocks?
REITs are likely to generate attractive income growth if the Federal Reserve can tame inflation and avoid a deep recession. (Here at Kiplinger, we have the odds of a recession happening this year at 50-50.)
Assuming a short-lived-recession scenario, real estate investment trusts would be able to capitalize on the demand for leasing space that exceeds new supply, which has been constrained by steeply rising material and labor costs. This supply-demand imbalance will give REITs strong rental pricing power for many property types.
Investment managers also think that the best stocks to buy among REITs are those continuing to benefit from secular tailwinds. These include self-storage, apartment, alternative housing, cell tower and industrial space operators. Net-lease REITs are also attractive because of their long-term leases that generate durable cash flows in every economic climate.
How we chose the best REITs
Having previously served as a director of investor relations for a New York Stock Exchange-listed REIT and having provided REIT coverage for Kiplinger over the last few years, I came up with this list of top real estate stocks by looking for names that have strong defensive characteristics and exceptional pricing power, including the ability to raise rent based on inflation. Additionally, the companies are well-prepared for high interest rates thanks to their effective cost controls and balance sheet management.
Additionally, we drilled down on some of the best dividend stocks in the REIT universe, with payouts that are well-covered by FFO (funds from operations, a key REIT earnings metric). Many of these names have generated a decade or more of steady dividend growth, while others are prepping for big dividend hikes this year.
Data is as of April 14. Dividend yields are calculated by annualizing the most recent payout and dividing by the share price.
Contributing Writer, Kiplinger.com
Lisa currently serves as an equity research analyst for Singular Research covering small-cap healthcare, medical device and broadcast media stocks.