10 Best Value REITs for Income Investors
These value REITs are benefiting from a rebound in real estate stocks – and offer attractive dividend yields to boot.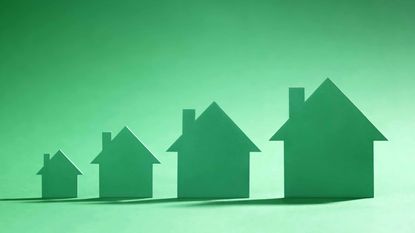 (Image credit: Getty Images)
Real estate stocks have been staging a comeback in the third quarter.
And that's great news for those invested in real estate investment trusts (REITs) – special tax-advantaged businesses that provide exposure to real estate. But even with the recent gains, many names in the sector look particularly cheap right now following a steep slide in the first half of 2022. As such, it appears a prime time for income investors to seek out value REITs.
Not only has this year's broader selloff reduced multiples on several real estate stocks, as measured by their price to FFO (funds from operations, a key REIT earnings metric), but, for the first time in years, many REITs are trading at a sizable discount to NAV (the net value of their real estate assets). Share price declines have also pushed REIT dividend yields to multi-year highs. During June, the average equity REIT dividend yield was 3.4%, or roughly twice the yield of the S&P 500.
REITs already tend to be some of the best dividend stocks because they are structured to return the majority of their earnings to shareholders. And it's these large payouts that have helped REITs to outperform other investments over long periods: REITs have returned 12.6% annually over the past 25 years, handily beating the 11.9% annual total return of the S&P 500.
And the best value REITs can be had even as the sector is still reporting solid fundamentals. According to research firm Hoya Capital, 85% of equity REITs reported better-than-expected March quarter results, and nearly 70% raised full-year FFO per-share guidance. The huge disconnect between REIT share prices and industry operating performance may create a rare opportunity for investors to boost portfolio yields and returns by loading up on cheap REIT stocks.
Here are 10 value REITs flying under the radar of income investors. The names featured here have experienced significant share price declines in 2022 to trade at deep discounts to their historic price multiples. Most are paying generous yields to boot.
Data is as of Aug. 10. Dividend yields are calculated by annualizing the most recent payout and dividing by the share price. Stocks are listed in reverse order of dividend yield.
Contributing Writer, Kiplinger.com
Lisa currently serves as an equity research analyst for Singular Research covering small-cap healthcare, medical device and broadcast media stocks.