What Are the Types of Mutual Funds?
Answering the question "what are the types of mutual funds" will help you to choose the right options for your specific investing needs and goals.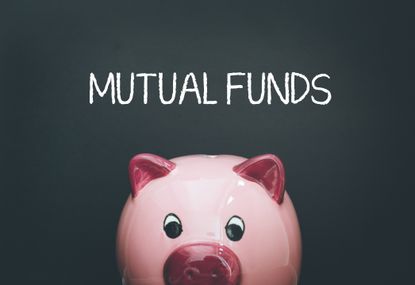 (Image credit: Getty Images)
Investors wanting to know "what are the types of mutual funds" may quickly feel overwhelmed by the answer.
Mutual funds are popular investments for Americans, and for good reason. They are a simple one-stop shop that can offer sophisticated strategies or diversified portfolios in a single holding. But with more than 7,000 mutual funds registered in the U.S., it can be very difficult to choose the right option for you.
If you're unclear on exactly how mutual funds work, please refer to Kiplinger's guide to how to find the best mutual funds for beginners. But if you have a basic understanding of the foundations for the mutual fund market, this list of the types of mutual funds will help steer you toward an investment that fits your personal needs.
Subscribe to Kiplinger's Personal Finance
Be a smarter, better informed investor.
Save up to 74%
Sign up for Kiplinger's Free E-Newsletters
Profit and prosper with the best of expert advice on investing, taxes, retirement, personal finance and more - straight to your e-mail.
Profit and prosper with the best of expert advice - straight to your e-mail.
What are the types of mutual funds: active vs passive
Mutual funds can be categorized in several different ways, and one of the most common is to delineate between "active" funds and "passive" funds.
Active funds are managed by a human who picks investments based on their unique expertise. Passive funds, on the other hand, are comprised of a fixed list of investments driven by an index. The most common passive stock funds, for instance, are benchmarked to the S&P 500 Index of the 500 largest U.S. companies.
History shows active management often underperforms. This is either because of poor picks by the managers or simply because the cost structure for active funds tends to be higher and, as a result, these expenses will eat into the overall performance. For instance, more than half of the money managers behind U.S. large-capitalization stock funds underperformed in 2022 to mark the 13th consecutive year of lagging their benchmark, according to S&P Dow Jones Indices.
However, some investors prefer to chase the hopes of outperformance – regardless of the historic odds.
What are the types of mutual funds by asset class
Beyond this main distinction of active vs passive, perhaps the most useful way to sift through the various types of mutual funds is to break them down by asset class. There can be active or passive funds in each of these following categories.
Bond mutual funds: These mutual funds exclusively hold bonds, which are debt securities issued by corporations as well as government entities. Bonds typically are stable drivers of regular income, but are exposed to risks based on the creditworthiness of the issuer as well as any potential changes in interest rates.
Stock mutual funds: Stock funds own a basket of publicly traded companies. They can vary based on the size of the companies held, as well as a geographic or sector focus, or be a blend across a wide variety of stocks based on what the managers like. Like all individual stock investments, these funds carry market risk.
Alternative asset funds: There is a small universe of boutique and tactical investments that look beyond the traditional stock or bond markets. These funds can sometimes own things like gold or other commodities, complex financial instruments like options that are used to make big directional bets on an asset class, and other hedge-fund like strategies.
These alternative mutual funds can carry significantly higher risks and require more research, but on the plus side offer very unique approaches that can often be more accessible than you'd find in an elite hedge fund or private equity fund.
Balanced mutual funds: As the name implies, balanced funds carry a balance of assets. Many investors are drawn to mutual funds because they are transparent, easy to trade and offer built-in diversification. But if you're looking for a mix of stocks and bonds, that might mean managing those positions yourself. Balanced funds look to take that housekeeping out of the equation by offering a target mix – like, say, 60% stocks and 40% bonds – and rebalancing regularly to keep you there.
Target date mutual funds: Technically a balanced fund, target date funds are popular enough to deserve their own explanation. These mutual funds offer an asset mix that gets progressively more conservative as they approach a specified year, which is commonly the retirement date of the investor. For instance, a target date 2025 fund has already ratcheted down its risk profile to preserve the cash of investors at or near retirement. Meanwhile a target date 2040 fund is still pretty aggressive right now, as the investors have almost two decades before its target date. All target date funds are unique in both their current make-up and their "glide path" over time, but function in a similar way.
Related content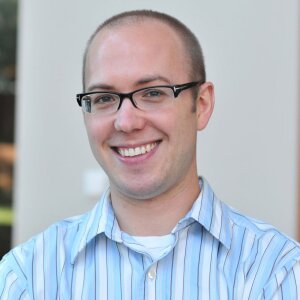 Contributing Writer, Kiplinger.com
Jeff Reeves writes about equity markets and exchange-traded funds for Kiplinger. A veteran journalist with extensive capital markets experience, Jeff has written about Wall Street and investing since 2008. His work has appeared in numerous respected finance outlets, including CNBC, the Fox Business Network, the Wall Street Journal digital network, USA Today and CNN Money.