5 Five-Star Mutual Funds for Any Investor
These five mutual funds, spanning five different categories, get five stars from CFRA based on their potential to outperform over the next 12 months.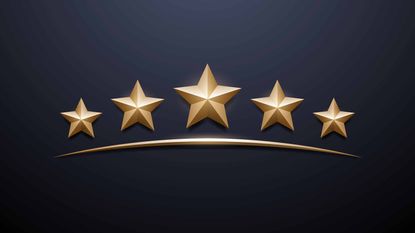 (Image credit: Getty Images)
In April 2020, independent investment research firm CFRA Research revised its rating methodology for mutual funds by combining its models with the data analytics capabilities of First Bridge Data, a business it acquired in August 2019.
Although First Bridge specialized in exchange-traded fund (ETF) data analytics, CFRA utilized the company's machine learning (ML) capabilities to enhance its five-star rating system of more than 17,000 mutual funds.
A little more than a year after launching its new mutual funds rating system, CFRA has experienced encouraging results.
"On a monthly basis, we [CFRA] run five mutual fund models (U.S. Equity, Global Equity, Credit Focused Fixed Income, Government Focused Fixed Income and Municipal Bond) based on risk, reward and cost factors to determine which mutual funds have the highest and lowest likelihood of outperforming the broader asset category for the next 12 months," says Todd Rosenbluth, head of ETF & mutual fund research for CFRA.
A fund that receives a five-star rating is expected to outperform over the next 12 months.
Here are five CFRA five-star rated mutual funds. Given the categories from which CFRA selects, investors are sure to find at least one option that fits with their strategy.
Data as of June 29. Dividend yields represent the trailing 12-month yield, which is a standard measure for equity funds.
Contributing Writer, Kiplinger.com
Will has written professionally for investment and finance publications in both the U.S. and Canada since 2004. A native of Toronto, Canada, his sole objective is to help people become better and more informed investors. Fascinated by how companies make money, he's a keen student of business history. Married and now living in Halifax, Nova Scotia, he's also got an interest in equity and debt crowdfunding.